Why Scott Walker's Victory In Wisconsin Isn't A Loss For Obama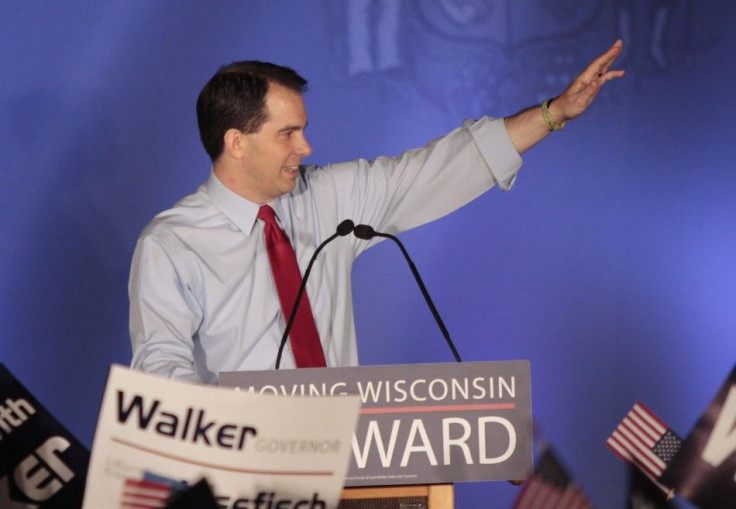 When President Obama looks at Wisconsin, he has to like his chances.
Republican Governor Scott Walker's victory in Tuesday's recall election dealt a crushing defeat to Democrats and organized labor, but exit polls suggest the result will have less of an effect on the presidential race.
While Walker bested his opponent, Milwaukee Mayor Tom Barrett, by a convincing margin, voters still gave President Obama a 51-44 edge over Mitt Romney. About a fifth of the voters who said they would back Obama in the fall supported Walker, suggesting that votes for the Republican governor will not necessarily translate to votes for the Republican presidential candidate.
Wisconsin has gone Democratic in the past six presidential elections, a period stretching back to 1988, although former President George W. Bush lost the state by hair-thin margins in 2000 and 2004. President Obama carried the state by a decisive 13 points in 2008, and while voters dealt Democrats a rebuke in the 2010 election that first elevated Walker to power, May polls gave Obama an average lead of about 5 points.
Voter mobilization could be the area where Tuesday's election has the most impact on November. Both parties led an all-out push to register and organize voters, an effort that led Republicans to expend more time and resources than the Romney campaign alone would have, particularly in a state that still seems to favor Obama.
The recall came to resemble a national contest in many respects. Both parties deployed high-level officials to campaign for their respective candidates -- Republican heavyweights like Governor Chris Christie of New Jersey and Governor Bobby Jindal of Louisiana campaigned for Walker, while former President Bill Clinton urged voters to back Barrett -- and Romney lauded Walker as a hero (Obama did not travel to Wisconsin). The race also attracted a record amount of spending, much of it flowing in from out of state.
But the pivotal issue in the campaign, Walker's push to balance the budget by curbing the collective bargaining rights of public unions, is more of a state issue than a federal one. While Walker's victory could embolden Republican governors considering similar fixes, its national resonance might be rhetorical at best.
© Copyright IBTimes 2023. All rights reserved.