Why Updated iPad Air, iPad Mini 5 Won't Have 2nd-Gen Apple Pencil Support
The upcoming iPad Air and iPad Mini 5 have been confirmed to have a different port than the usual Apple Lightning port. With this development, it's possible that the second generation Apple Pencil will not be compatible with these new devices. Here's what we know about this announcement.
According to known tipster John Gruber from Daring Fireball, the next iPad Air may look like an updated iPad Pro, while the iPad Mini 5 would be a smaller iPad Air. However, the new devices don't seem to have flat sides and magnetic edges, which are needed to hold Apple Pencil when not used.
But while Gruber claims to be "reliably informed," take this with a grain of salt as he did not name his sources.
Based on their most recent releases, Apple seems to have abandoned its design principle of compressing its devices while also improving their specs. The newer iPhones, iPads and other devices are going back to slightly larger sizes, so the company could add new features or further improve the devices on both hardware and software sides.
Potentially, the lack of flat surfaces in the upcoming iPads could be in observance of this design direction and the lack of Apple Pencil functionality is a compromise to this.
The trend with iPad updates are mostly performance upgrades instead of functionality changes. Boosted hardware, display, processors and storage are often the changes made to the iPad device. While the latest iPads received support for the first-gen Apple Pencil, we've yet to know if Apple is building their next iPads for the second generation ones.
Apple has yet to announce any official details about the iPad Air and iPad Mini 5 this year. Apple's recent presentations were mostly about improving their services throughout all the smart device platforms.
Later this month, Apple is planning to announce some more services updates during their Steve Jobs Theater event. Apple head Tim Cook previously announced that they'll have some new devices coming soon which could be discussed during this event.
At best, we might hear some more information about the Apple Pencil compatibility with the new iPad Air and iPad Mini 5. For now, we'll have to wait for more updates about this device soon.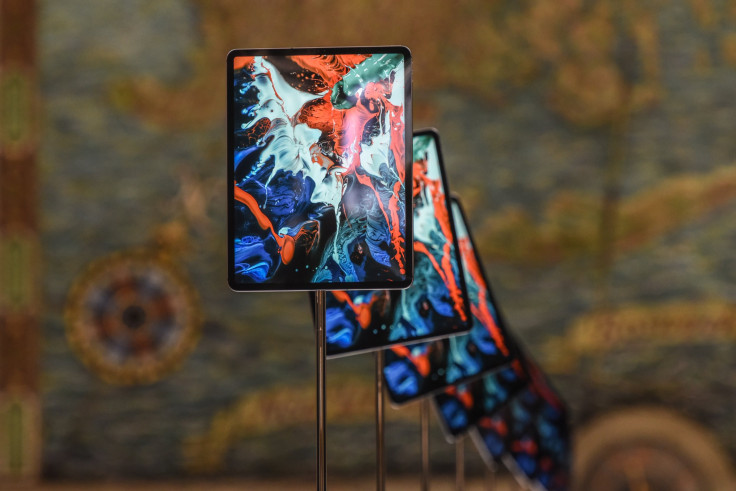 © Copyright IBTimes 2023. All rights reserved.