Why Was Paige Suspended From WWE Before Summerslam 2016? Diva Doesn't Respond On Instagram, Twitter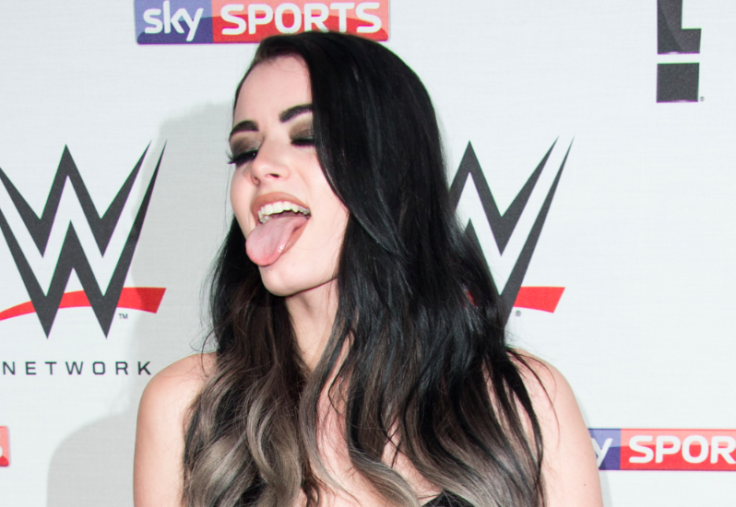 It wasn't a happy 24th birthday for World Wrestling Entertainment Diva Paige, who is professionally known by her first name. She and her boyfriend, Alberto Del Rio, were suspended from the WWE Wednesday, which is the same day as her birthday.
They will not be allowed to wrestle for 30 days, which means they will both miss the Summerslam 2016 wrestling event in Brooklyn Sunday.
The WWE issued a succinct statement about Paige's suspension, using her birth name: "WWE has suspended Saraya-Jade Bevis (Paige) for 30 days effective Thursday, Aug. 18, for her first violation of the company's talent wellness policy."
Paige hasn't issued a response about her suspension, remaining mute on social media. There only things that appears on her Twitter page are birthday wishes. She thanked everyone for reaching out. "Thanks for the birthday messages. You guys and gals are the sweetest," she wrote to her 1.53 million followers.
It's not clear how Paige violated the wellness policy, but their Talent Wellness Program is used to test for drugs and potential health problems. "The WWE Talent Wellness Program is unique in the entertainment industry and is considered to be as good as or better than the testing programs initiated by major sports leagues, government agencies and corporations," the WWE said, according to the BBC. "The program has successfully identified health issues in our WWE Superstars that may never have been diagnosed if they had not undergone the various tests required by the program."
After months of speculation, Paige and Alberto Del Rio confirmed they were a couple. He hasn't responded to the suspension, either.
She doesn't post about him too often on Instagram, but last month Paige wrote this: "I miss you Papi and I need you in my life." Papi is her nickname for Del Rio. Paige reportedly got the moniker tattooed on her.
Follow me on Twitter @mariamzzarella
© Copyright IBTimes 2023. All rights reserved.