Why You Might Not Be Able To Buy A Tesla Anytime Soon
The ability to order some models of Tesla's (TSLA) popular EVs may be limited, according to CEO Elon Musk.
As the demand for electric cars has increased, Musk said the company would probably limit or just stop taking orders at some point.
The comments from the billionaire, who has a net worth of $232 billion, according to the Bloomberg Billionaires Index, came during an interview with Financial Times during its "Future of the Car Conference" on Tuesday.
Musk said during the interview: "Demand is now exceeding production to a ridiculous degree. We are actually probably going to limit or just stop taking orders for anything beyond a certain period of time because some of the timing [for delivery of new orders] is more than a year away."
Demand for EVs is accelerating, and electric car makers such as Tesla are challenged with keeping up with the crush of consumers looking for vehicles, especially under the restraints of chip shortages that are limiting production as well.
According to Electrek, many Tesla models are sold out until 2023 in the U.S. despite several price increases that have occurred across the entire lineup over the last two years.
Musk maintained that demand for Tesla vehicles remains strong, telling Financial Times, "I'm confident that we can sell all the cars we can make. I mean, currently, the lead time for ordering a Tesla is ridiculously long. So, our issue is not demand. It is production."
The Model Y Long Range, for example, has delivery estimates that extend into February 2023, while the top tier Model X (dual motor) and Model S (dual motor) also stretch into April 2023 and January 2023, respectively, Telsarati reported.
As of Wednesday premarket hours, shares of Tesla were trading at $813.91, up $13.87 or 1.73%.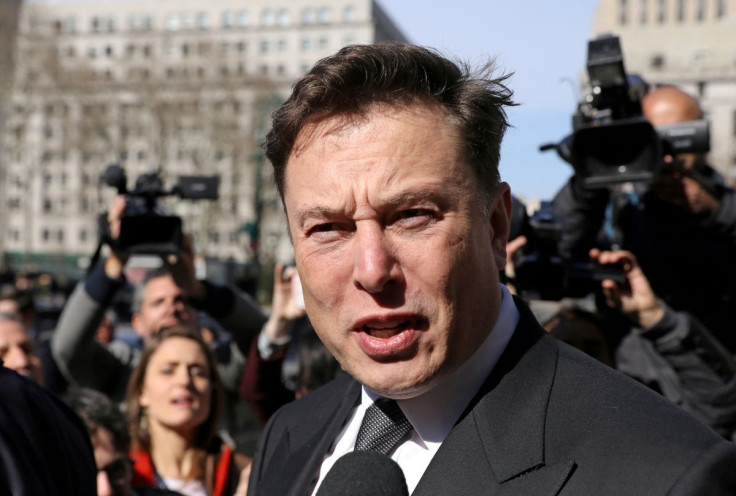 © Copyright IBTimes 2023. All rights reserved.