VIDEO Could The Model S Plaid Be Too Fast For Tesla? Take A Look At New EV
Tesla (TSLA) quietly stopped taking orders for the Model S Plaid on its website over the weekend, just days after CEO Elon Musk announced on Twitter there would be a delivery event for the EV on June 3.
In Thursday's Twitter post, Musk wrote that the event would take place at its California factory, also noting the Model S Plaid's ability to 60 mph in under two seconds.
The Model S Plaid has been wrought with delivery delays since it was unveiled in January. The flagship car has been in production since 2012, and when it comes to market, it will take on Porsche's Taycan and Audi's E-tron, and later Lucid's Air and Mercedes' EQS.
Musk has repeatedly told fans of the car that it was in production. He said on "The Joe Rogan Experience" the car would begin shipping in February, revealing later no Model S Plaid EVs were produced in the first three months of the year, CNBC reported.
The electric car has a 390-mile driving range with the standard battery pack and 412 miles with the long-range battery pack. The car also has 1,020 peak horsepower that is used to power three independent motors equipped with a carbon-sleeved rotor to reach a top speed of 200 mph.
Tesla said the electrified sports car is built for speed and range, with a wider body and chassis to take corners and straightaways "quicker than ever." Aerodynamics was also key to the car's design, as well as fast charging. The EV can supercharge up to 200 miles in 15 minutes, Tesla said on its website.
The Model S Plaid is also outfitted with a steering yoke as an option instead of the traditional steering wheel used more often in race track driving, which is discussed in this video along with the car's other features by "Top Gear Magazine's" Chris Harris and Jack Rix.
Prior to Musk's tweet, Tesla was listing the Model S Plaid for delivery with an August to September timeline, Electrek reported. The company now lists June as its estimated delivery timeframe.
Orders had stopped for the sports car over the weekend, reports indicated. However, orders for the Plaid+, which is the top-end Model S configuration, continued to be down.
Shares of Tesla on Monday were trading at $609.89 as of 2:43 p.m. ET, up $29.01, or 4.99%.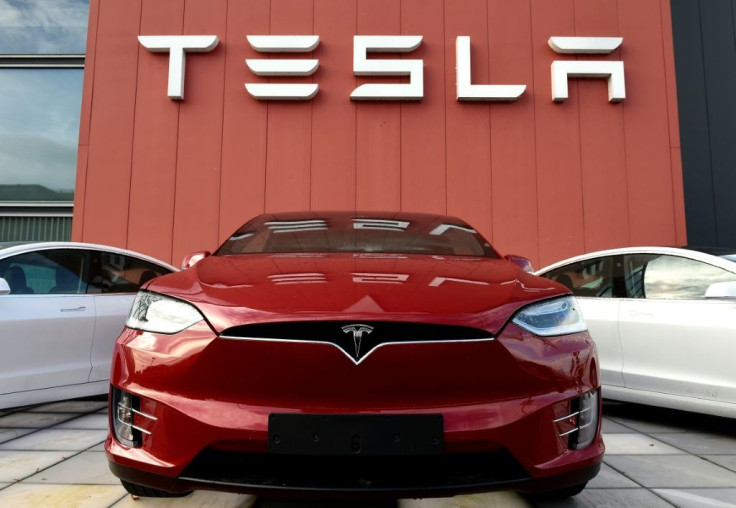 © Copyright IBTimes 2023. All rights reserved.