WikiLeaks Says It Never Published Content From Ecuador's Jurisdiction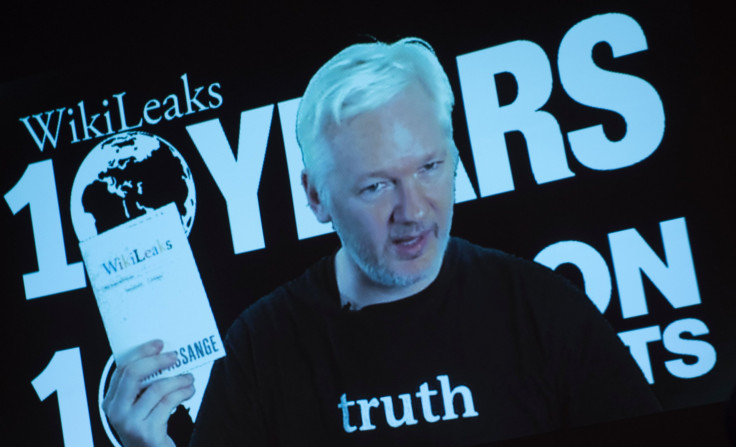 WikiLeaks tweeted Monday its statement detailing the status of founder Julian Assange and the organization. WikiLeaks confirmed Ecuador's decision to "not permit Mr. Assange to use the government of Ecuador's internet connection." The organization, however, added that Ecuador said it will "continue to protect Mr. Assange's asylum rights."
The statement, posted on WikiLeaks' official Twitter account, was released by what the organization called its "editorial board." The statement also said that neither Assange nor the organization published any content from the jurisdiction of Ecuador. It further said it "does not engage in collaboration with states."
An earlier tweet from WikiLeaks' account dated Oct. 23 stated that Assange was safe and "still in full command despite reduced communications with staff."
The organization also published additional material from Democratic presidential nominee Hillary Clinton's emails to campaign chairman John Podesta, but it said that Assange did not support either candidate.
Assange's internet connection was severed last week by Ecuador because of interference with the upcoming U.S. presidential election. He has been staying in the Ecuadorian embassy in London ever since seeking refuge to avoid being tried for molestation allegations in Sweden in 2012.
© Copyright IBTimes 2023. All rights reserved.