Wikipedia's Gender Gap Persists: Why Don't More Women Contribute To The Online Encyclopedia?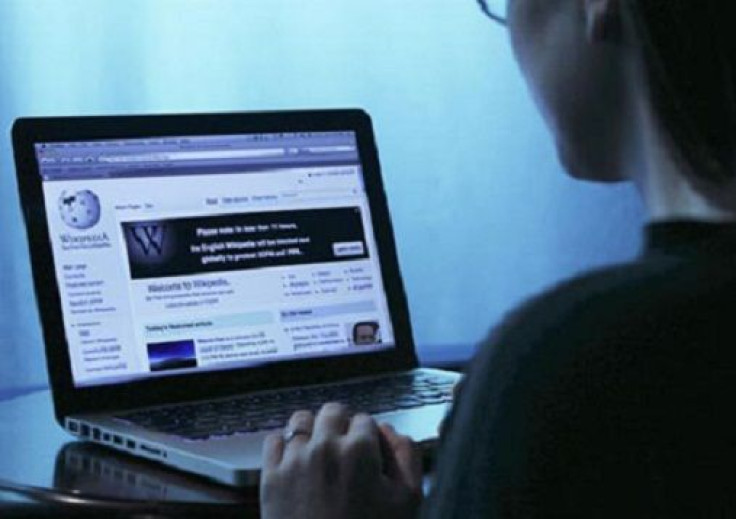 Wikipedia's women problem isn't going away.
Speaking in Hong Kong at the annual Wikimania conference on Aug. 9, Jimmy Wales said that the vast majority of Wikipedia contributors -- 87 percent -- are men, according to the Wall Street Journal. The number is frustratingly high, given recent grassroots campaigns by Wikipedia users and efforts by the website itself to encourage more women to create and edit articles.
Those efforts include the WikiWomen's Collaborative, a volunteer-run project to "inspire, engage and support more women to be involved in the Wikimedia movement," and Wikipedia's Adopt-a-user programs, which pairs inexperienced users with more seasoned Wikipedia editors.
Elsewhere, virtual events such as the "Global Women Wikipedia Write-In" and the "Feminists Engage Wikipedia" meet-up sought to increase not only the number of articles written by women but also the number of articles written about women.
Noam Cohen, a columnist for the New York Times, brought greater attention to Wikipedia's gender discrepancy in January 2011, noting that Sue Gardner, executive director of the Wikimedia Foundation, had set a goal to boost the number of women contributors to 25 percent by 2015. But the Journal reported Monday that Gardner all but admitted at the conference that such efforts have, so far, not been as successful as she'd hoped. "I wish we had solved the problem, but we didn't," she said.
The question of why more women don't contribute to the world's largest encyclopedia isn't an easy one to answer. Sarah Stierch, program evaluation and design community coordinator for Wikimedia Foundation, told International Business Times in an email that there's no single, magic-bullet reason that can account for the disparity.
"Women are believed not to contribute for a variety of reasons," she said. "Some of it involves the way women are raised in this gendered society -- we are more adverse to conflict, and the Internet is full of jerks. You're less prone to finding women engaging in heated conversation on the talk pages of hot subjects like abortion and pregnancy." Stierch said the latter is "a hot subject on Wikipedia -- 95 percent of the writers are male and arguments often erupt as to whether to feature a naked hot model shot of a pregnant woman or a clothed 'normal' photograph of a pregnant woman as the main image."
It's probably for similar reasons, Stierch added, that you'll find fewer women on Reddit, whose Wild West-like atmosphere attracts twice as many men as women, according to Pew Research. That discrepancy separates Reddit from social media outlets like Facebook, Twitter, Pinterest and Instagram, where women tend to outnumber men.
The bluntness of Wikipedia editors can be off-putting to anyone. (If you make an incorrect edit, they'll let you know, often without any sense of tact.) But Stierch said research shows that men are more prone to keep "pushing the buttons" until they get it right, while women are more likely to give up early. She added that women are also more likely to say their lifestyles are simply too hectic to allow for time spent editing Wikipedia.
"I've had women tell me they are too busy," Stierch said. "That's often the most popular."
Despite ongoing hurdles, the Wikimedia Foundation isn't giving up. In November, the organization's German branch will host a "Diversity Conference" in Berlin, where it's encouraging participants to discuss ideas to foster gender diversity.
Stierch, too, thinks it's possible to focus too heavily on why fewer women contribute without exploring the options necessary to remedy the problem.
"I'm sort of beyond dwelling on why women don't edit," she said. "I focus now on trying to engage women and inspire them to contribute. You can't provide the world with the sum of all knowledge for free when only about 9 percent of the population is providing that knowledge. It's a systemic bias that has existed since the written word."
Got a news tip? Send me an email. Follow me on Twitter: @christopherzara
© Copyright IBTimes 2022. All rights reserved.
FOLLOW MORE IBT NEWS ON THE BELOW CHANNELS