Wikipedia's Female Problem: Yes, There's A Sexist Slant, But Here's What You Can Do About It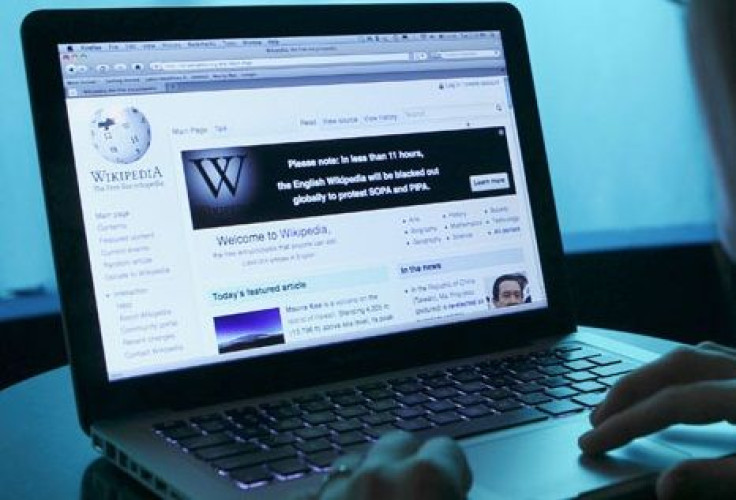 A page-turning controversy is unfolding over Wikipedia's categorization of American novelists, but maybe it doesn't have to be this way.
Amanda Filipacchi, herself a novelist, pointed out in the New York Times on Wednesday that editors of the crowd-sourced encyclopedia have begun removing the names of American female novelists from the "American novelists" category and placing them into their own subcategory: "American female novelists." The intention, Filipacchi writes, is apparently "to create a list of 'American Novelists' on Wikipedia that is made up almost entirely of men."
At the top of the category page, Wikipedia explains that pages in the category "should be moved to subcategories where applicable." But Filipacchi noted that many female novelists -- Harper Lee, Anne Rice, Amy Tan and hundreds of others -- no longer appeared in the main category and instead had been relegated to the sub.
The author worried that dividing the lists could cause confusion or just generally "make it harder and slower for women to gain equality in the literary world." And judging from reactions to her piece in the Times, a lot of people agree. Salon's Katie McDonough wrote on Thursday that the "forced gender migration" was the result of Wikipedia's "overwhelmingly male user-editors." Other writers joined the chorus of criticism as well, including the Huffington Post's Emma Gray and Melville House's Abigail Grace Murdy, who wrote that Wikipedia's categorization reflects "widespread and belittling perception of women writers that already exists."
McDonough, in her article, also repeated a telling statistic, one first cited by the Times' Noam Cohen, who wrote in January 2011 that less than 15 percent of Wikipedia's contributor base is women. That's a huge discrepancy, one that is likely deeply engrained in the editorial makeup of the 11-year-old website. And given the paucity of female editors who contribute to Wikipedia's 4.2 million English-language articles, it's no wonder that the website's editorial ecosphere brims with gender bias.
But one academic group is looking to change that. On Friday, Postcolonial Digital Humanities will hold the "Global Women Wikipedia Write-In," a virtual event encouraging people to write and edit Wikipedia entries about women from around the world, in particular women of color. The event is part of the larger "Rewriting Wikipedia Project," an online movement seeking to improve Wikipedia's coverage of marginalized peoples and cultures.
Roopika Risam, one of the write-in's coordinators, told the International Business Times that she became inspired to hold the event after participating in a Wikipedia edit-a-thon in March that encouraged feminist editors to contribute to the website. She said the global women's write-in has been in preparation for about a month but added that she wasn't surprised by the reaction on Thursday to Filipacchi's article about the classification of female authors.
"It speaks to the assumption that Wikipedia as a whole is neutral, when in fact these categorizations themselves often reflect the bias of its editors," she said. "When you look at the statistics, you see the typical editor is white, male, middle class and about 30 years old."
Risam said the goal of the Rewriting Wikipedia Project is to intervene in Wikipedia's homogenized editorial voice by encouraging a more diverse community to become active in its crowd-sourced formation.
"The crowd hasn't taken care of itself," she said of Wikipedia's famous anyone-can-edit ethos. "Women have to constantly fight these battles about how knowledge is shaped."
A Ph.D. candidate at Emory University's Department of English, Risam co-founded Postcolonial Digital Humanities with Adeline Koh, a visiting faculty fellow under the Duke University Humanities Writ Large Program. The two scholars say that information on notable women around the world is strikingly scarce on Wikipedia. In fact, the meet-up page for the women's write-in already contains a list of suggested articles that need additional copyediting, resources and other work.
"Our goal is to redirect attention of Wikipedia to female scholars and female editors and academics," Risam said. "We want them to know that they too can take ownership of Wikipedia."
The Global Women Wikipedia Write-In takes place on Friday from 1 p.m. to 3 p.m. EST. Visit Postcolonial's website for more information.
Got a news tip? Send me an email. Follow me on Twitter: @christopherzara
Correction: An earlier version of this article omitted the year of Noam Cohen's New York Times article.
© Copyright IBTimes 2022. All rights reserved.
FOLLOW MORE IBT NEWS ON THE BELOW CHANNELS