Will Baseball Return To Olympics? For MLB, Sport's Inclusion Could Be International Revenue Boon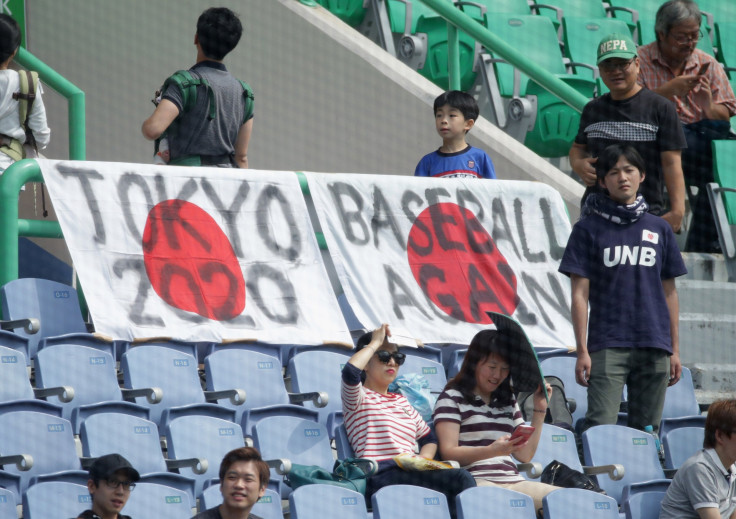 With Major League Baseball's revenue already at record levels, the league's top executive expressed support this week for baseball's return to the Olympic stage. Japanese officials urged the International Olympic Committee to approve baseball's inclusion before Tokyo's 2020 Summer Olympics.
Baseball and softball were left off the list of events at the 2012 Summer Olympics in London, seven years after the IOC formally decided to cut the sports. It's too late for baseball to return to the Olympic slate in time for next summer's games in Rio de Janeiro since the IOC won't rule on the matter until August 2016, Reuters reported. But MLB Commissioner Rob Manfred is among those who remain optimistic about the sport's long-term Olympic prospects.
"Today's announcement by Tokyo 2020 to include baseball/softball into its proposal for additional events at the 2020 Olympic Games is an exciting step forward to hopefully seeing our game return to this important platform," Manfred said in a statement.
International growth is a key strategy for several American sports leagues, including the NFL and the NBA, and Major League Baseball is no different. The MLB produced a record $9 billion in revenue last year. Under Manfred, the league set a goal of $15 billion within "the next several years," with "international operations" considered a key to long-term growth, Sports Business Daily reported.
Global expansion can lead to new sources of talent and lucrative sponsorship and media rights deals. Baseball's return to the Summer Olympics, which have a massive audience, would only aid the effort. MLB officials pitched the original "World Baseball Classic," an immensely popular international tournament that debuted in 2006 and will next occur in 2017. In 2014, more than 200 players who appeared on MLB rosters were foreign-born, according to Pew Research. Latin America and Asia are hotbeds of top-notch baseball talent with large fan followings.
But baseball's return to the Olympics is far from a sure thing. The IOC decided not to continue with the sport in 2005, at least partially because the MLB would not send its best players to play on Olympic rosters. The Summer Olympics occur during the middle of the MLB season, and league officials, including Manfred, are unwilling to delay the regular-season during Olympic play. The return of baseball and softball would mean host cities would have to house dozens of additional athletes -- a dicey proposition giving rise to international concerns about the costs of hosting the Olympics.
© Copyright IBTimes 2023. All rights reserved.