Will Bill Belichick, Tom Brady Meet In Super Bowl 2022? Odds Of A Patriots-Bucs Matchup
It's becoming increasingly possible that Bill Belichick and Tom Brady will go head to head in the Super Bowl. With just five weeks remaining in the 2021 regular season, a matchup between the New England Patriots and Tampa Bay Buccaneers is considered the second-most likely scenario.
New England's 14-10 victory over the Buffalo Bills Monday night gave the Patriots sole possession of first place in the AFC East and the conference's No. 1 seed. The defending champion Buccaneers are running away with the NFC South and are one game behind the Arizona Cardinals for the NFC's top spot.
The odds of Super Bowl LVI featuring New England and Tampa Bay are +1400, according to FanDuel Sportsbook. Only a matchup between the Bucs and Kansas City Chiefs has better odds at +1200.
The latest betting odds suggest it's more likely that the Patriots and Bucs will face off in the Super Bowl than it is for the Baltimore Ravens (+1600) to win the championship. Baltimore entered Week 13 with the AFC's best record.
If this season's title comes down to Belichick and Brady, it'll be among the most-anticipated games in league history. When Brady made his first visit to New England as an opposing player in Week 4, the contest was NBC's second-most watched "Sunday Night Football" game ever with 28.5 million average viewers.
Tampa Bay beat New England 19-17.
It's only been 21 months since the greatest quarterback-head coach tandem of all time officially split. Brady led Tampa Bay to a championship and claimed his fifth Super Bowl MVP award less than 11 months after leaving New England, while Belichick and the Patriots had their first losing record in two decades.
The Patriots seem to have found Brady's replacement in Mac Jones, who is well on his way to winning the 2021 NFL Offensive Rookie of the Year award. Belichick is the favorite for Coach of the Year, leading the Patriots to a 9-4 record with a first-year quarterback. New England barely needed a signal-caller to defeat Buffalo, throwing the ball three times for 19 yards in the entire game.
New England enters its Week 14 bye on a seven-game winning streak.
Brady is favored to win his fourth NFL MVP award. The 44-year-old leads all players with 3,771 passing yards and 34 touchdowns.
The Bucs lead the NFL with 31.4 points per game. The Patriots allow a league-low 15.4 points per game.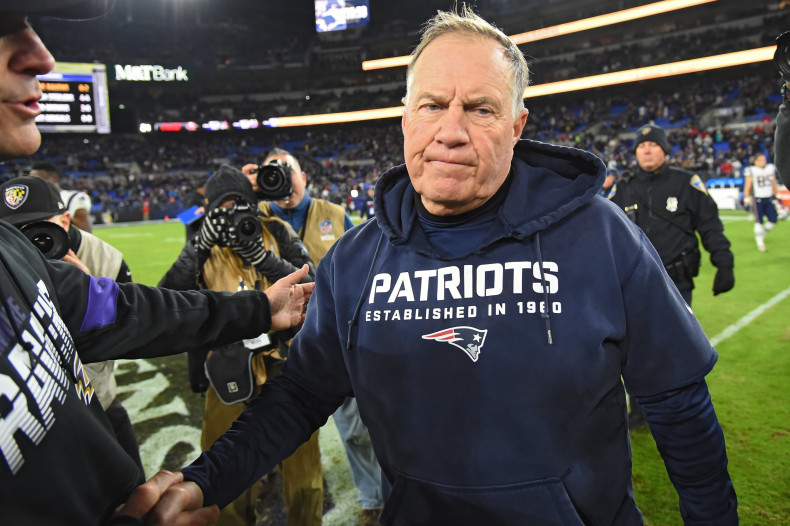 © Copyright IBTimes 2022. All rights reserved.