Will Britain Exit The European Union? Brexit Campaign Kicks Into High Gear As Economic Argument Dominates 'In' Vote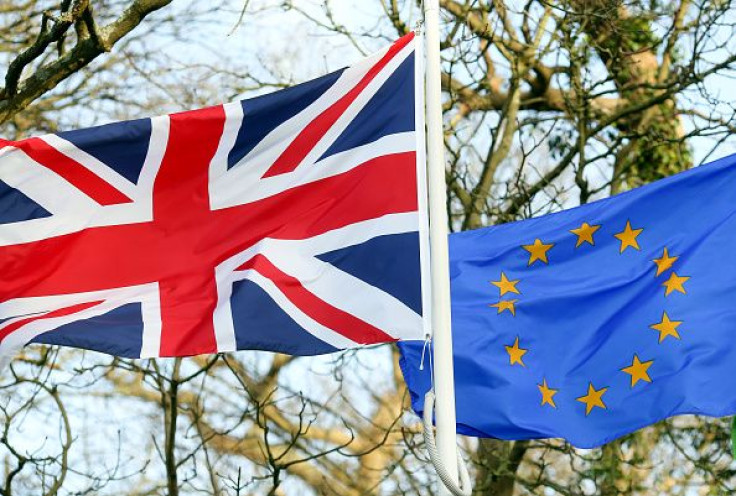 The date is set, and the campaigning and politicking have already begun as a big question looms over Britain: What if the country decides to leave the European Union?
After returning to London following two long days of negotiations in Brussels where he secured reforms on welfare benefits for migrants and a designation giving Britain special status within the EU, British Prime Minister David Cameron began his campaign to keep Britain in the 28-member economic and political union. A referendum on the "in or out" question has been set for June 23 and could result in one of the EU's powerhouses withdrawing from the union in a major and uncharted first.
"Leaving Europe would threaten our economic and our national security," Cameron said Saturday. "Those who want to leave Europe cannot tell you if British businesses would be able to access Europe's free trade single market or if working people's jobs are safe or how much prices would rise. All they are offering is risk at a time of uncertainty — a leap in the dark. Our plan for Europe gives us the best of both worlds."
Cameron and other politicians who favor the "in" vote have pushed an economic argument as the reason to remain in the EU. The British leader also argued that Britain would be safer if it remained in the EU framework to combat terrorism and work on problems of cross-border crime.
Labour Party leader Jeremy Corbyn issued a statement Saturday arguing that the deal Cameron had struck in Brussels was "largely irrelevant" to major domestic problems, including providing secure jobs and protecting the country's steel industry and instead was meant to appease Cameron's Conservative Party colleagues. Despite this stance, Corbyn has agreed with his political rival on the larger EU issue, also underscoring the economic argument.
"We will be campaigning to keep Britain in Europe in the coming referendum, regardless of David Cameron's tinkering, because it brings investment, jobs and protection for British workers and consumers," Corbyn said in a statement. "Labour believes the EU is a vital framework for European trade and cooperation in the 21st century, and that a vote to remain in Europe is in the best interests of our people."
Politicians pushing for a so-called Brexit have used more nationalistic reasoning, arguing Britain would be free to make its own decisions if it leaves the EU. Justice Secretary Michael Gove penned a 1,500-word essay on his reasoning for an out vote, citing many of the EU's problems and what he views as outdated legislation.
"I believe our country would be freer, fairer and better-off outside the EU," Gove wrote. "Our membership of the European Union prevents us being able to change huge swathes of law and stops us being able to choose who makes critical decisions which affect all our lives. Laws which govern citizens in this country are decided by politicians from other nations who we never elected and can't throw out."
Gove, along with five other cabinet members, has broken with Cameron to support the out campaign, the Guardian reported. If Britain ultimately decides to leave the EU, it will be a complex process involving negotiations over whether or not to remain in the European Economic Area. A study conducted by the Open Europe think tank found that the country's gross domestic product could be 2.2 points lower in 2030 should a Brexit vote succeed, AFP reported.
The "in or out" referendum comes at a challenging moment for the EU as states face mounting problems — from the refugee crisis to economic uncertainty over European financial institutions. Polls have shown a tight margin between in-and-out voters with a large portion of the population still undecided.
Politicians now have four months to persuade voters of their positions in what Cameron has described as "one of the biggest decisions this country will face in our lifetimes."
© Copyright IBTimes 2023. All rights reserved.