Brexit: Deal Reached Between British Prime Minister David Cameron And European Leaders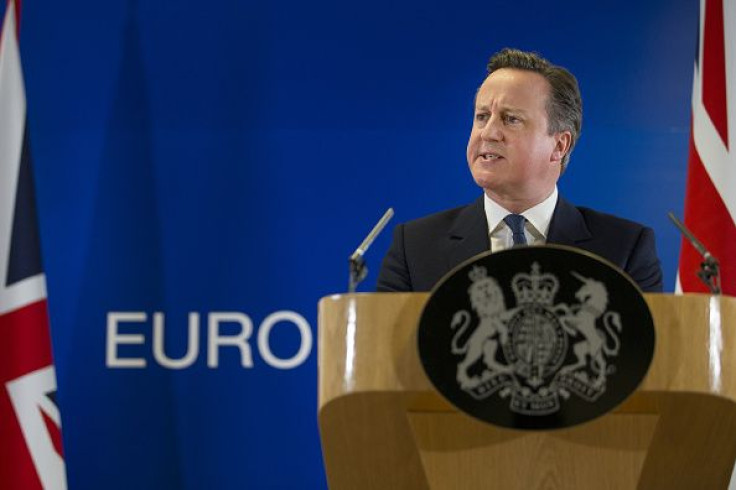 After many hours of negotiations, European leaders took to Twitter on Friday to announce that a deal between British Prime Minister David Cameron and the European Union had been reached, involving reforms Cameron wants for Britain to stay within the 28-member union.
Cameron, who wants Britain to remain with the EU, has called for numerous concessions, including strengthening the position of countries that do not use the euro as their currency, allowing for more room for governments to challenge EU legislation and limiting the benefits migrants receive when they enter Britain from the EU, the Washington Post reported.

Cameron described the unanimous deal as giving the U.K. a "special status in the EU," Reuters reported. The agreement allows for a seven-year brake period for the government to curb welfare benefits for EU citizens that work in the U.K., Bloomberg reported. Cameron had originally wanted a 13-year period.
Other key agreements include giving Britain an opt-out from the EU's pledge to forge a "closer union of the peoples of Europe" and the ability to propose brakes on financial regulations, the Guardian reported.
The British leader will now have to sell the agreement back home. He is expected to meet with cabinet members Saturday. A referendum on the country's membership within the EU could come as early as June 23 and it could potentially see Britain exit the EU.
If a so-called "Brexit" occurs, it would have widespread implications for the union at a moment of numerous crises including an influx of refugees as well as poorly performing banks and economies that are still feeling the repercussions of the financial crisis.
Many polls have been too close to call with the most recent poll of approximately 1,100 people conducted by TNS between Feb. 11 and 15 showing 39 percent of respondents would vote to leave the EU, 36 percent would vote to stay and 25 percent remain undecided, The Telegraph reported.
© Copyright IBTimes 2023. All rights reserved.