Will Cigna And Anthem Merge? How Health Insurance Companies Pump Money Into Politics
The art of the deal? Cigna and Anthem are spending big to push regulators to approve a giant merger — one that could drive premiums up and limit treatment and coverage options.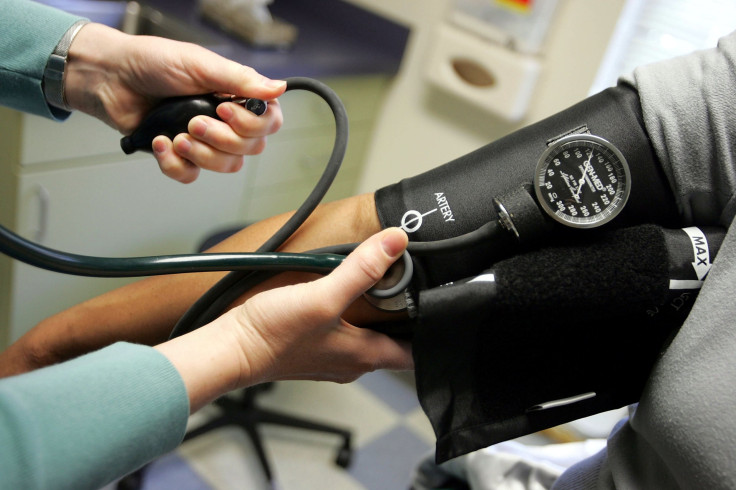 Is bigger necessarily better? That age-old question is no abstraction when it comes to your healthcare premiums, as Cigna and Anthem Blue Cross Blue Shield are pushing to merge into the largest health insurance company in America. With consumer groups, physicians and hospital officials insisting that the consolidation threatens to limit medical care and jack up insurance prices for millions of Americans, regulators in one small state, Connecticut, are positioned to play a pivotal role in determining whether the companies get the approval they need.
The state is home to Cigna and has long been friendly to the industry, building up a reputation as the insurance capital of America. But some watchdog groups say that with a recent personnel move inside the state government, the friendship has gotten too close for comfort.
When Anthem's plan to acquire Cigna was being negotiated in early 2015, Connecticut's Democratic Gov. Dannel Malloy appointed Katharine Wade as his state's insurance commissioner: She was a longtime Cigna lobbyist whose father-in-law works at a law firm that lobbies for the company, whose mother and brother previously worked at Cigna, and whose husband still does. She was also a top official of the major lobbying group for the state's health insurance industry. As commissioner, she appointed a top deputy who worked at Cigna and she had a former longtime Cigna employee serve as an agency counsel in the merger review. As Wade continues to oversee Connecticut's review of Cigna's merger, she recently secured a position chairing a healthcare policy committee for insurance commissioners across the country. Malloy's decision to appoint Wade to such a powerful regulatory post on the eve of the merger was not made in a vacuum. It came after employees of Cigna, its lobbying firm Robinson & Cole and Anthem delivered more than $1.3 million to national and state political groups affiliated with Malloy, including the Democratic Governors Association (DGA), the Connecticut Democratic Party, Malloy's own gubernatorial campaign and a political action committee supporting Connecticut Democrats.
International Business Times reviewed campaign finance data dating back more than a decade. Since Malloy's first successful run for governor in the 2010 election cycle, donors from the insurance companies and the lobbying firm have given more than $2 million to Malloy-linked groups, according to the figures compiled by PoliticalMoneyLine and the National Institute on Money In State Politics. Almost half that cash has come in since 2015, the year the merger was announced.
Malloy had previously served as a finance chairman of the DGA, was named DGA chair-elect in 2014, and assumed control of the organization as of late last year. In the 2016 election cycle, Cigna and Anthem have become among the largest donors to the group, according to the nonpartisan Center for Responsive Politics. In the midst of the merger push, Anthem has also hired public relations firm SKDKnickerbocker — the same firm that helped run Malloy's first successful campaign for governor.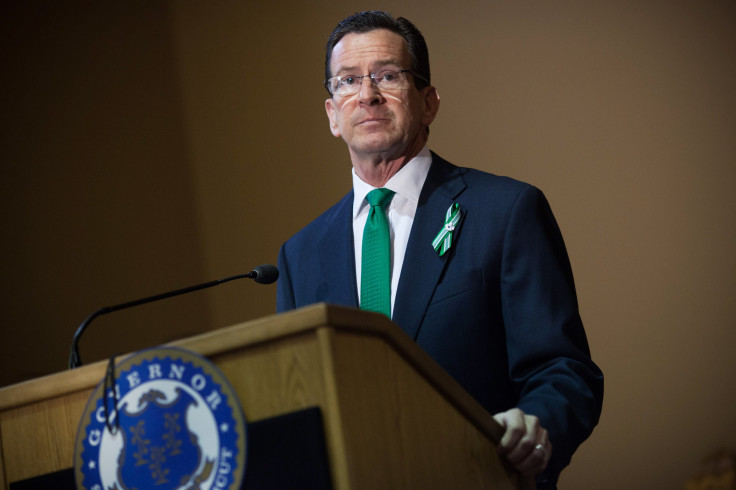 Anthem and Cigna have touted the deal as one that will help consumers. They both have a lot on the line in getting the merger approved: The former could be forced to pay $1.8 billion in termination fees to Cigna if the deal is blocked, and the latter's executives and shareholders could miss out on a potential jackpot from a successful sale. In light of that, Cheri Quickmire of the Connecticut branch of Common Cause said that the campaign cash and the Wade appointment are not happenstance — and that consumers should question whether the insurance industry is unduly tilting the merger review in its own favor.
"This looks like a conflict of interest, not a mere coincidence," said Quickmire, whose group aims to reduce the influence of money in politics. "Hiring a lobbyist for the industry to be the regulator of that industry does not seem appropriate. She should not be in charge of the review, and people should definitely be worried that if she doesn't recuse herself, the review will not be impartial."
Asked about the faster pace of donations since the merger talks in 2015, a DGA official told IBT that "the donations have been consistent over the last few years — and equivalent with what the companies are giving the RGA," a reference to the Republican governors' group.
A spokesperson for Malloy, Christopher McClure, defended the governor's appointment of Wade, telling IBT that she is "a person of integrity, one who is well regarded for her deep experience and knowledge of the industry, and also for her collaborative approach with stakeholders." While prominent politicians such as Hillary Clinton have warned about potential negative consequences of the merger, Malloy — a top Clinton surrogate set to co-chair the national Democratic Party's platform committee — has not called for Wade to recuse herself from the matter.
For her part, Wade has already proven to be merger-friendly: In January, her department approved a controversial deal to combine Connecticut-based Aetna with Humana. Wade's agency only announced that move last week, and its approval came without Connecticut regulators holding a public hearing on the matter — a move that drew scathing criticism from consumer and physician groups.
As the separate Cigna-Anthem merger has progressed, Wade has resisted calls to recuse herself, asserting that she has no association with the company, even though she admitted such an association in her disclosure filings with Connecticut's Office of State Ethics. That office, whose board is dominated by appointees of Malloy and other state Democrats, has declined to back calls for her to remove herself from the proceedings, and Wade says she will conduct an impartial review of the merger.
"I am following the Connecticut ethics statutes and I have taken the appropriate measures that allow me to carry out my duties as Insurance Commissioner," Wade told IBT in a written statement. "I am confident that nothing in my professional background or in my family's associations will adversely affect my ability to take action fairly, objectively and in the public interest. Consumer protection is first and foremost the mission of state insurance regulators and safeguarding the best interest of Connecticut consumers is a mission I take very seriously."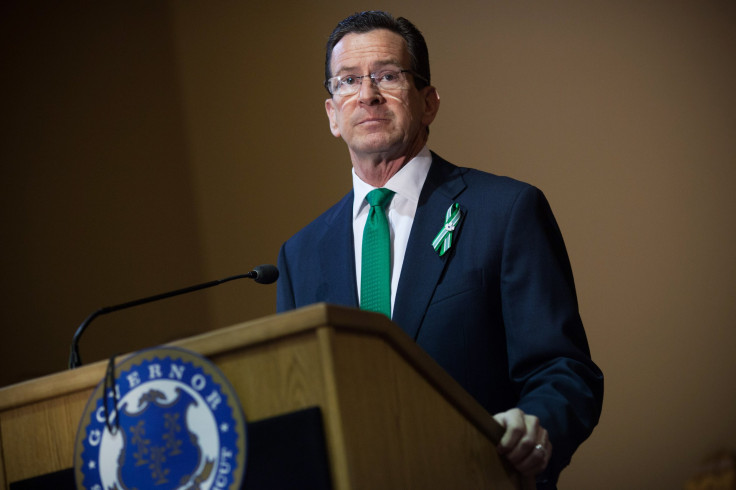 Those arguments, though, have not allayed watchdogs' worries.
"Americans are entitled to government where the key figures are genuinely distinct from the special interests we need them to regulate with a healthy skepticism," said Jeff Hauser, who directs the Revolving Door Project, a nonpartisan ethics watchdog group. "When a decision-maker faces a decision where he or she has strong personal and familial ties to a corporation with millions or billions at stake, recusal isn't just the best option; it is the only option."
While criticism of her role mounts, Wade is taking a hands-on approach to the merger. Emails obtained by IBT make reference to her seeking biweekly conference calls with Cigna and Anthem about the companies' progress on the merger with other state regulators. Visitor logs obtained by IBT show that during just the last eight months of 2015, Wade and her staff held 24 in-person meetings with officials from Cigna, Anthem or the companies' lobbyists. Wade's agency has also worked with Malloy's office on pushing new legislation — backed by the health insurance industry — that would empower Connecticut officials to shield financial information about the companies from open records laws.
Former Connecticut Attorney General Richard Blumenthal, a Democrat who is now the state's senior U.S. senator, is among those raising questions about the Cigna-Anthem merger. The state office he used to lead could be a regulatory counterweight in both reviewing the merger and serving as an impartial check on Wade. That office, though, is now run by George Jepsen, a Democrat whose wife was a Cigna executive. Jepsen had recused himself from the matter until his wife left the company late last year.
Many experts say that merged companies end up pocketing the recouped cash as profit.
Since the 2014 election cycle when Jepsen ran for a second term, Cigna and Anthem (and Wellpoint, as Anthem used to be named) have together delivered $175,000 to the Democratic Attorneys General Association — a group that supports Jepsen, and that Jepsen has said he has been "an active participant" in, including with fundraising. Last month, Jepsen's aide blocked the release of any merger-related correspondence between the state attorney general's office and Cigna and Anthem, saying it is exempt from Connecticut's open records laws.
Though Connecticut is a small New England state, the effects of its regulatory decision on the merger could be felt across the country by those like Maureen Murphy, for whom insurance choice is a real issue. A 55-year-old data collector who moonlights as a waitress in Northern Virginia, she was only able to get the insurance policy she needed — and could afford on her $23,000 a year income — through the insurance exchange available to her. The Anthem-Cigna merger could reduce the options on that exchange to just two insurance plans, and could similarly reduce the choices on exchanges throughout the country.
"When you hear that there is going to be these mergers to create these monster insurance companies, you know it's going to get worse," Murphy told IBT after testifying at a regulatory hearing about the deal in Richmond, Virginia, last week. "They are going to be so big, you can't negotiate with them, you can't go to a different plan. They will control everything, and people like me will have no choice but to keep paying the higher premiums and get less coverage, which is already happening."
A Debate Over the Effect of Mergers
Anthem and Cigna have presented a much cheerier view of what the future would look like if they receive regulatory approval for the merger deal they announced in July of 2015. The $48 billion transaction they proposed would create what the companies say is a conglomerate with more than 53 million members and more than $115 billion in annual revenues. On the basis of membership, the new firm would be the largest insurer in the United States. With premiums and deductibles rising, company officials say that size will benefit consumers by empowering the company to squeeze savings out of the healthcare system, and promote the kind of collaboration that can help physicians more effectively treat their patients.
"The combined companies will operate more efficiently to reduce operational costs and, at the same time, further our ability to manage what drives costs, helping to create more affordable healthcare for consumers," said the companies in their joint website promoting the merger.
Last June, a spokesperson for America's Health Insurance Plans, the major lobbying group for the health insurance industry, told CNN/Money, "There is little evidence that shows mergers in health insurance increase costs."
Groups representing consumers, physicians and hospitals have said the opposite: that the merger may increase the companies' profits but will ultimately hurt patients and the medical system.
"Mergers in the health insurance industry would have an immediate and profound negative impact on the availability and affordability of health insurance for millions of consumers," said the American Academy of Family Physicians in a letter to federal regulators summarizing many of the concerns.
An analysis by researchers at Northwestern University, the University of Pennsylvania and UCLA found that the 1999 merger of Aetna and Prudential "raised premiums by roughly 7 percent." A subsequent study of Nevada markets affected by the merger between United Health Group and Sierra found that premiums jumped nearly 14 percent. And just last month, a study by University of California, Berkeley, researchers found that in the last few years, premiums rose faster in parts of New York where there was less insurer competition. The same study found that consolidation did not have the same effect in California, but probably because state officials drove a harder bargain with insurers.
Insurance companies' size, say experts, tracks their penchant for using market power to raise premiums, knowing it will be difficult for consumers to find alternatives. A recent analysis published in the Journal of Technology and Science found that "the largest insurance company in each state on average increased their rates 75 percent more than smaller insurers in the same state."
An Anthem spokesperson told IBT that the merger would "benefit consumers by accelerating the move to value-based reimbursement models, which will provide improved health outcomes for members at a lower cost — achieving savings that can also be reinvested to benefit current and future customers."
Anthem and Cigna officials predict $2 billion in cost savings from the deal. Many academic experts say that insurers can generate such savings by using their larger market power to reduce reimbursement rates to doctors and hospitals — but they also say merged companies end up pocketing the recouped cash as profit.
"Insurance consolidation will tend to lead to lower payments to healthcare providers, but those lower payments will not be passed on to consumers," Northwestern's Leemore Dafny told a congressional hearing on mergers a few months after the announcement of the Anthem-Cigna transaction.
Regulators in states and at the U.S. Justice Department are now charged with reviewing the proposed Anthem-Cigna merger, to make sure it does not squelch competition and harm consumers. That evaluation is taking place in an insurance economy that has already been consolidated by two decades of mergers. A 2014 study by the Government Accountability Office found that private insurance "was concentrated among the three largest insurers in most states." In all, the report concluded, "the three largest insurers had at least 80 percent of the total enrollment in at least 37 states." In more than half those states, "a single insurer had more than half of the total enrollees."
Opponents of the deal say the trend is likely to become more pronounced if Anthem is permitted to acquire Cigna.
According to a recent analysis of market data by the American Medical Association, the merger would "raise significant competitive concerns" in Ohio, California, New York and Wisconsin, and further consolidate insurance markets in 10 other states where Anthem already operates. The American Hospital Association estimates that more than 800 local markets serving 45 million people would see the companies gain market power and would subsequently "lack sufficient local competitive alternatives." In a separate study of the proposed merger, Edmund Haislmaier of the conservative Heritage Foundation noted that the main effect of the merger would be to enhance Anthem's dominance of employer-based health insurance plans in the 14 states where it already operates.
In a recent earnings call with investors, Anthem CEO Joseph Swedish countered the notion that the merger would reduce competition: he suggested that the merger could increase competition on health insurance exchanges in states where the company has not had a large presence, by helping Anthem move into states where it has not had a large presence.
"Cigna will help us with future expansion beyond our 14 states, so that's a story that's not yet told," he said, adding that there will specifically be "potential to expand to other markets relative to the public exchanges."
The major questions facing state insurance commissioners is not merely whether the projected levels of concentration are legally permissible, but also whether such consolidation will ultimately benefit consumers, according to attorney David Balto, a former policy director at the Federal Trade Commission and the federal Department of Justice's antitrust division.
"Even if the Commissioner finds that a merger would not tend substantially to lessen competition, it would still be subject to disapproval if it would have other adverse effects on policyholders or the public," he wrote in a memo distributed to state insurance regulators in 2015. That memo pointed out that in the last 15 years, state regulators have intervened in nine separate merger proposals, including moves that ended up fully blocking three mergers on the grounds that they would harm consumers.
Physicians and the groups representing them have raised some of the strongest objections to Anthem's proposed merger with Cigna. During a California hearing about the deal, physical therapist Dennis Langton testified that patients covered by both companies had experienced delays and retroactive denials for services deemed medically necessary by doctors.
"We are dealing with two companies that have failed to administer their specialty networks in a manner beneficial to the consumers," said Langton, who has practiced for 43 years in San Diego. "Allowing two dysfunctional programs to combine forces seems like a recipe for disaster."
Matthew Katz of the Connecticut Medical Society told IBT that doctors in his state will see their bargaining power eroded.
"If one mega company is now 60 percent of the market but is a bad actor in that market, the patient and the physician are stuck, and the company can limit their network, tier their network and limit access to care," he told IBT. "A physician may look at a network that is making it difficult to deliver necessary care, but when that network is 60 percent of the market, they can't walk away from it."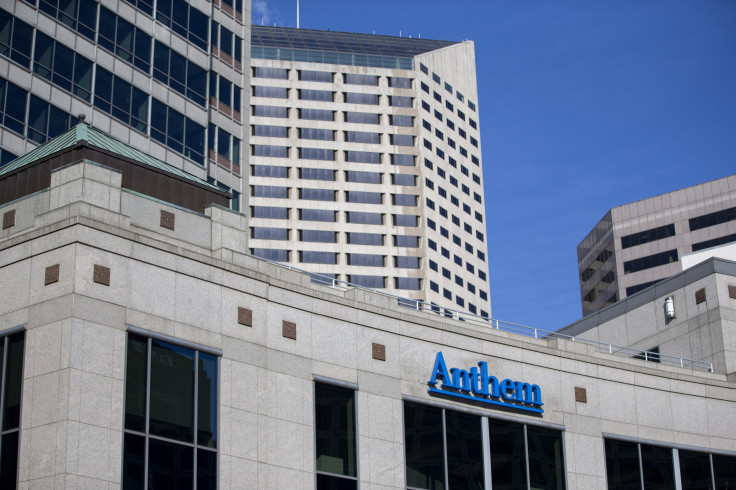 A Family Affair
To date, 12 states have approved the proposed Anthem-Cigna merger. However, few are positioned to play as big a role in reviewing the transaction as Connecticut, where Cigna has more than 4,000 employees and where Cigna and Anthem — if merged — would control roughly two-thirds of the state's health insurance business. Because Cigna's headquarters are just outside Hartford, the state's regulatory actions could significantly complicate — or facilitate — the deal. Though Connecticut has yet to act, regulators from across the country and at the federal Justice Department are looking to officials there for guidance on whether to approve or reject the merger.
In the years before the merger announcement, Connecticut Gov. Malloy had been helping Cigna. Shortly after donors from the insurance company and its lobbying firm pumped nearly $26,000 into groups supporting his 2010 election campaign, the governor's administration announced it was delivering $50 million worth of state aid to the insurance company. At the time, Malloy's administration said the money was in exchange for Cigna's commitment to create jobs in the state, but the terms of the deal allow some of the taxpayer largesse to continue flowing even if a merger is approved and the company subsequently sheds Connecticut jobs.
Between Malloy's 2010 election and early 2015 — when Cigna and Anthem were in talks about a merger — Malloy-linked groups had raised another $244,000 from donors at Cigna and its outside lobbying firm, Robinson & Cole, as well as more than $1 million from Anthem and Wellpoint. That is when Malloy nominated as state insurance commissioner Katharine Wade — who until 2013 was Cigna's vice president for public policy as well as an officer of the Connecticut Association of Health Plans, the trade association that lobbies state officials on behalf of the health insurance industry.
Katharine Wade was a familiar name to Malloy. Her father-in-law, James Wade, had been an outside counsel to the Connecticut Democratic Party and was the chairperson of a political action committee that Malloy raised money for and that supported Malloy's state party. He is also an attorney at Robinson & Cole — the firm that lobbies for both Cigna and the Connecticut Association of Health Plans. Malloy previously celebrated the firm in 2009 and later appointed one of its partners to a powerful judgeship.
Malloy's administration began preparing Wade's nomination to head the insurance department in February 2015 — the same month Anthem deposited $250,000 into the coffers of the DGA, which had backed Malloy's gubernatorial campaigns and which Malloy was slated to chair. The donation was one of the largest the company had ever made to the group, according to federal records that date back more than a decade. Over the next three months, as Wade was formally nominated for the position, Anthem and Cigna would together give the DGA another $175,000.
Wade's nomination to the regulatory post was supported by the insurance industry: The Connecticut Association of Health Plans, which Wade had helped run, called her "uniquely qualified," while the president of the Insurance Association of Connecticut declared that "the experience Ms. Wade has accrued during her career in the insurance industry, her knowledge of insurance issues and her demonstrated professionalism make her particularly well-qualified to take on the duties of protecting consumers."
"Mergers in the health insurance industry would have an immediate and profound negative impact on the availability and affordability of health insurance for millions of consumers."
During her April 2015 confirmation hearing before state lawmakers, Wade similarly cited her experience as a Cigna lobbyist as justification for her nomination.
"I have a strong understanding of the business of insurance and the importance of legislative and regulatory action to protect consumers to ensure that they receive what they have been promised," she said. She also discussed her time as the company's top in-house lobbyist, leading "a 130-member national team responsible for federal and state governmental affairs."
Wade was unanimously confirmed, and in her first week on the job, she appointed as her top deputy John Thomson, whose biography notes he has held "leadership positions" at various insurance firms, including Cigna. She would also permit agency counsel Beth Cook to work on the Anthem-Cigna merger, despite Cook listing a Cigna pension on her financial disclosure form and listing Cigna as her 18-year employer on her LinkedIn page. (Both Thomson and Cook have since left the department).
Though some Republican lawmakers raised concerns about Wade's relationship with Cigna, Malloy did not publicly express misgivings — even though the new commissioner's ties to Cigna run deeper than just her two decades there.
Her husband currently works as an in-house lawyer at Cigna; her brother previously worked as a counsel for the company, according to two sources who worked with him there; and Wade's mother worked at Cigna as recently as 2013, and also worked for groups tied to the health insurance industry. Meanwhile, in his role at the law firm that lobbies for Cigna, Jim Wade is not registered to lobby, but he has been listed in court documents as an attorney for Cigna in a long-running case against the company that alleges it misled retirees about changes to their pension plan.
Jim Wade told IBT that his law firm's lobbying arm is separate from his work as an attorney, and that neither he nor his law firm actually represents Cigna in the case. "Our appearance in that case is an accommodation to out of district counsel who represents Cigna to be admitted to the District of Connecticut for the limited purpose of that case," he said in an email. "I have not participated in that case."
During her confirmation, Katharine Wade reassured lawmakers that "I can either recuse myself from a matter related to Cigna, and anything that I work directly on, I will do that, or, I can write a letter to the Office of State Ethics and explain why I feel that I'm impartial."
Connecticut's ethics law requires public officials to recuse themselves from matters in which they, their spouse "or a business with which he is associated will derive a direct monetary gain or suffer a direct monetary loss." State employee guidelines also note that a "potential conflict of interest" exists when a public official is involved in a matter that could "affect his or her financial interest, or the financial interest of his or her spouse...or a business with which the official or employee is associated."
In September, a conservative group called the Foundation for Accountability and Civic Trust filed a complaint with state ethics regulators, alleging that Wade was violating the state's ethics laws by being involved in the regulatory review of the Cigna merger.
Wade's office said she had divested her Cigna stock holdings, and Wade soon sent a letter to the state ethics office arguing that she could still be an impartial regulator. Though the Connecticut Insurance Department noted that at Cigna, Wade "oversaw all work before executive and legislative branches in the federal government, and in all 50 states," she asserted in her letter that she could review Cigna's merger because she had not been involved in the transaction and because the company had "formally firewalled/recused my husband from any matters involving the State of Connecticut Insurance Department." She also said that under Connecticut law, because her husband is not an officer of the company and the couple did not own 5 percent of the company, "Cigna Corporation is not a business with which I am associated."
However, according to disclosure forms Wade filed with the same ethics office, she twice explicitly listed Cigna as a business with which she is associated and affiliated.
Malloy's office steadfastly stood by Wade amid the controversy. Emails obtained by IBT show that weeks after Anthem gave another $25,000 to the DGA, a senior Malloy aide told other officials in the governor's office that Wade "dotted every i and crossed every t."
In December, the state ethics office — whose board is dominated by appointees of Malloy and Democratic legislators — declined to endorse calls for Wade to recuse herself. The decision came weeks after Anthem poured another $120,000 into the Malloy-run DGA, which has now hauled in more than $510,000 from the two companies since the merger was announced.
In February 2016, Wade told the ethics office her husband was selling some of his Cigna stock holdings. Though the application for the Cigna-Anthem merger was formally submitted to Wade in September 2015 and the matter was in front of the department, the Connecticut Ethics Office approved the securities transaction, telling Wade that "there are no Cigna matters pending before you, and that you are therefore not required to take any official action concerning Cigna."
In response to IBT's questions, Connecticut Ethics Office Executive Director Carol Carson said: "While a matter may be pending in an agency, it doesn't mean the matter is before you or requires you to take any action." She also said that her office has repeatedly asked legislators to pass a bill stating that a conflict-of-interest would exist when a public official or their family members are employees — not just an owner or officer — of a company doing business with the state. Lawmakers have not passed such a reform.
As for Wade denying she is associated with Cigna but then saying on her disclosure form that she is associated with Cigna, Carson said Wade "misunderstood the form and completed a section she didn't have to."
'A Standing Call'
Documents obtained by IBT show that even as she was trying to fend off conflict-of-interest allegations, Wade has been in regular touch with Anthem and Cigna representatives, and has assumed a healthcare policy leadership role at the National Association of Insurance Commissioners (NAIC).
Contacts between Wade and the health insurers began almost immediately after she was confirmed as commissioner. In her first three months in office, as the Anthem-Cigna merger was being finalized, state records show Wade had seven in-person meetings with the companies' representatives. In advance of an event with the NAIC, Wade's scheduler also invited the lobbyists for Cigna and the Connecticut Association of Health Plans to a "pre-NAIC meeting."
Weeks after the Anthem-Cigna merger was publicly announced, Anthem's in-house lobbyist, Christine Cappiello, sent an email requesting a meeting to consult with Wade on the regulatory filings the two companies were legally required to complete as part of the merger. The meeting, wrote Cappiello, would be "for Anthem execs and Cigna execs to come in and talk about the Form A filing that is required for the Anthem acquisition of Cigna before we do it in the next couple of weeks."
In a later email, Cappiello said Wade had requested "a standing call" for "her and her staff and our team to update the Department on developments in other states on the Anthem/Cigna acquisition." Wade's scheduler said the commissioner "asked that I schedule the calls for every two weeks." Wade's office at one point was given a confidential document from Anthem's outside law firm that outlined the progress of the merger proposal among insurance officials in other states.
Connecticut Insurance Department spokesperson Donna Tommelleo said that the agency met with Anthem officials in August 2015 "to discuss the timing of the filing" for the merger, but that the many other meetings between state officials and company representatives documented by the agency's visitor logs "were on matters unrelated" to the merger. Tommelleo also asserted that despite Wade's office requesting biweekly conference calls, only five such calls occurred.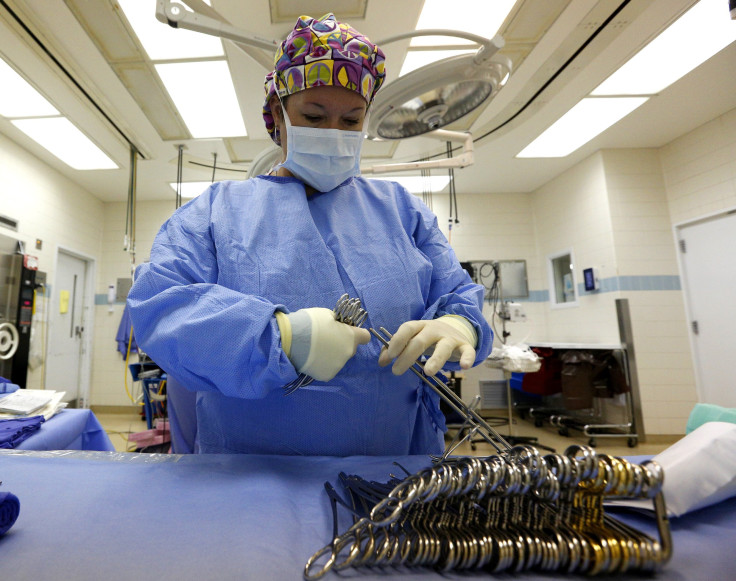 "Regular communication with the insurance departments or appropriate regulators is standard course of business for Anthem and all insurance companies across all of the states in which we operate," Anthem spokesperson Jill Becher told IBT in an emailed statement. "We always try to be responsive to their questions and requests and keep them apprised of our business in the state. Connecticut is the lead state in the review of the Anthem/Cigna transaction for the NAIC and had requested regular updates earlier in the process."
In January, Wade was named chair of the NAIC's Health Insurance and Managed Care Committee — an influential post at precisely the time other state regulators were evaluating the merger.
An NAIC official told IBT that insurance officials' "committee assignments are based on experience and interest." Though NAIC's website says the policy committee Wade chairs "consider(s) issues relating to all aspects of health insurance," and though the panel has hosted a presentation about the Cigna-Anthem transaction, the official asserted, "NAIC does not advise on merger issues." California insurance commissioner Dave Jones noted at one NAIC meeting that by late 2015, Connecticut regulators were already in touch with officials in other states about the Cigna merger.
"When I was at Cigna and we were making acquisitions, the legal department and lobbyists would spend quite a bit of time working with the insurance commissioners and other officials that were pertinent to the acquisition — and that's not unusual because insurance commissioners are supposed to play a key role," said Wendell Potter, a former Cigna executive who told IBT he worked with Wade, her brother and her mother at the company. "But this is a very unusual situation where you have a former long-term employee of one of the companies being acquired playing a pivotal role in whether or not this will go forward in terms of state approval. So there are reasons to ask questions about all of this."
Potter has become a critic of mega-mergers.
"If the past is prologue, premiums will go up," he recently wrote. "The biggest beneficiaries will be the shareholders and a handful of top executives; they'll make tens of millions of dollars on the day the transactions become final... We've seen this movie before, and the ending can be predicted with some certainty. In almost every case, the rich get richer and the poor get poorer."
FOR FREE to continue reading
✔️ Unlock the full content of International Business Times UK for free
offer available for a limited time only
✔️ Easily manage your Newsletters subscriptions and save your favourite articles
✔️ No payment method required
Already have an account? Log in
© Copyright IBTimes 2023. All rights reserved.