Will CM Punk Make His WWE Comeback? Triple H Reveals More
WWE Executive Vice President Triple H recently made an appearance on Ariel Helwani's MMA Show and indicated at a possible return of CM Punk.
Triple H has insisted that WWE is open for business with Punk, who left the company five years ago on bad terms.
When asked about Punk's return, Triple H said, "That's a 'could be'. Vince will say it all the time: 'We're open for business'. The past is passed, today is today and you never say never in WWE."
There were reports earlier that Punk could be making a comeback to WWE in their new studio show called WWE Backstage, which is scheduled to go on air from Nov. 5 on FOX's FS1. While Punk has confirmed he is in talks with the FOX executives, there is no clarity on his WWE return as yet.
The former champion, Punk, made an exit from WWE following his loss in the Royal Rumble 2014 match to Batista. For a while, Punk did not talk much about his exit before he finally spoke about it months later in an episode of "Art of Wrestling", hosted by his best friend at the time, Colt Cabana.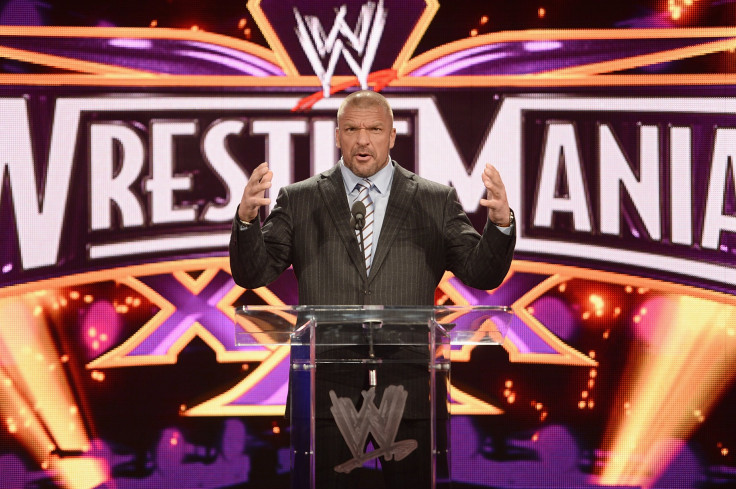 According to Punk's statement, he left the company due to his differences with Vince McMahon and Triple H along with the fact that WWE's doctors did not pay attention to his well-being. His accusations also targetted Dr. Chris Amann, who eventually filed a lawsuit on Punk and Cabana.
However, later on, McMahon apologized publically to Punk and admitted that he would like to work with the American wrestler sometime in the near future.
With the All Elite Wrestling, a major competitor of WWE, now underway, many fans believe that Punk could sign with the new company and return to action in Pro wrestling.
© Copyright IBTimes 2023. All rights reserved.