Will Darren Wilson Be Indicted? Ferguson Police Officer Who Shot Michael Brown Doesn't Expect Criminal Charges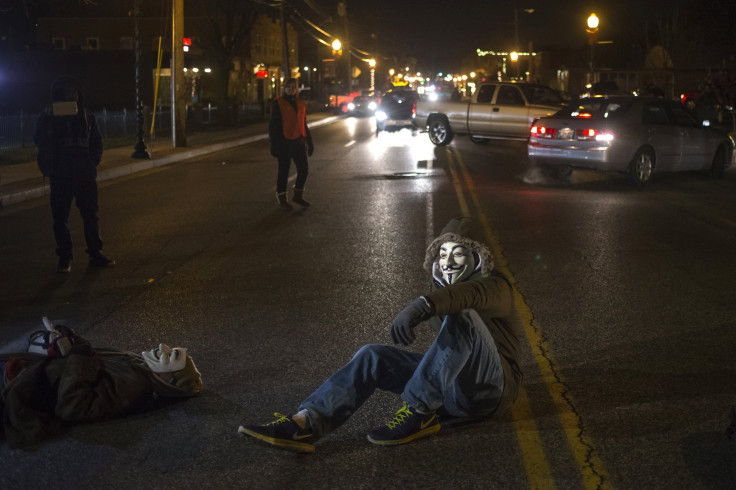 Darren Wilson doesn't think he will face criminal charges in the death of Michael Brown, the Associated Press reports. Wilson, the white police officer who fatally shot 18-year-old Brown on Aug. 9, igniting a furor over race relations in Missouri and across the nation, could be indicted by a grand jury at any time.
Jeff Roorda, business manager for the St. Louis Police Officers' Association, said he met with Wilson Thursday and the Ferguson police officer doesn't expect criminal charges. Wilson has incurred significant legal, medical and relocation expenses since the killing, Roorda told the AP.
The grand jury has for months deliberated a potential indictment against Wilson. An announcement could come as soon as Friday morning, when the panel is scheduled to meet again. St. Louis County Prosecutor Robert McCulloch has vowed to release all evidence and testimony presented to the grand jury to the public, according to CNN.
Protesters have gathered in Ferguson since Brown's death, with various clashes between police and local residents. St. Louis County police made five arrests Wednesday night, CBS St. Louis reported.
Some expect the protest effort to grow violent if Wilson does not face criminal charges, but St. Louis City Police Chief Sam Dotson has said his officers are prepared for conflict.
"We've had three months to prepare. ... Acts of violence will not be tolerated," he said, according to CNN. "Our intelligence is good. Our tactics are good. We can protect lawful people and at the same time arrest criminals."
Gov. Jay Nixon declared a state of emergency Monday ahead of the grand jury announcement, which allowed him to activate the Missouri National Guard. A spokeswoman said the order was "simply the next step in continuing efforts to plan and be prepared for any contingency, and that means making sure these resources are in place in advance of any announcement."
© Copyright IBTimes 2023. All rights reserved.
FOLLOW MORE IBT NEWS ON THE BELOW CHANNELS