Will Dominique Strauss-Kahn Go Work For The Government Of Serbia?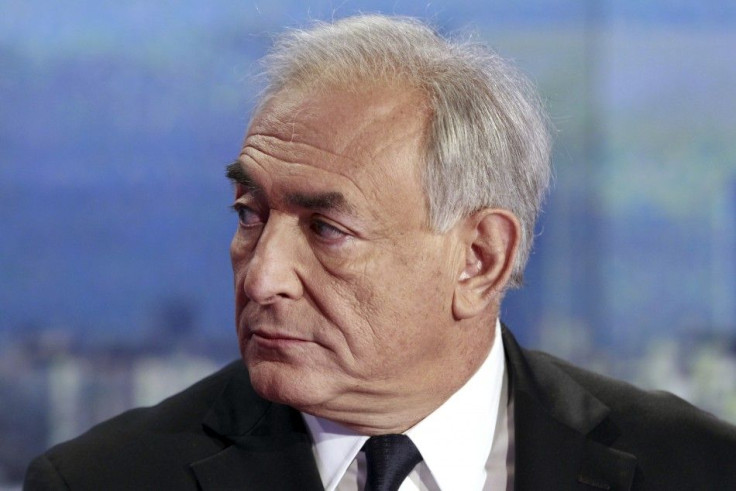 Could Dominique Strauss-Kahn (DSK) find a new job in Serbia? The former managing director of the International Monetary Fund (IMF) reportedly could begin a new career 1,100 miles away from his native France.
Serbia's First Deputy Prime Minister and leader of the center-right Serbian Progressive Party, Aleksandar Vucic, announced last Friday that they were seeking to appoint a foreigner to advise on economic and European affairs, as the current government cabinet is going to be reshuffled soon. The current government in Serbia comprises a coalition of three parties.
According to the Belgrade-based daily newspaper Danas, Vucic is pinning his hopes on none other than DSK for the position. "We've talked to him [DSK] regarding a job, but nothing is definite yet," said a government source. "We are in contact, but this is a lot of money," apparently in reference to the salary that would be paid.
Such an advisory position would only last for a year, but for Serbia, which is wracked by 24 percent unemployment, time is of the essence as the country is eager to join the European Union -- negotiations for EU entry are scheduled to begin next year.
However, it's not clear if DSK would even be interested in such a job, or if Belgrade even offered it. A source close to DSK in France told the Agence France-Presse news agency on Tuesday that this report was false. "I don't know what this is about," said the source.
DSK, who was once poised to become the next French president, saw his life and reputation crumble in 2011 when he became embroiled in the alleged rape of a hotel maid in New York City. Those charges were later dropped, but he was subsequently forced to resign from the IMF and relinquish his ambitions of seeking high office in French politics. Even worse, DSK is now facing charges of pimping, in what the French call the "Carlton Affair" – in reference to a hotel in northern France which served as the site of an alleged ring.
In the meantime, the economist has visited several countries, such as Morocco and South Korea, and has given speeches at numerous conferences, according to the French newspaper Libération.
Two weeks ago, Russian media reported that DSK was named to the board of supervisors of the All-Russia Regions Development Bank, a subsidiary of Rosneft (MCX:ROSN), the oil giant majority-owned by the Russian government.
© Copyright IBTimes 2023. All rights reserved.
FOLLOW MORE IBT NEWS ON THE BELOW CHANNELS