Will Gina Carano Sign With UFC? Dana White 'Very Confident' In Return, Talks Possible Fight With Ronda Rousey [VIDEO]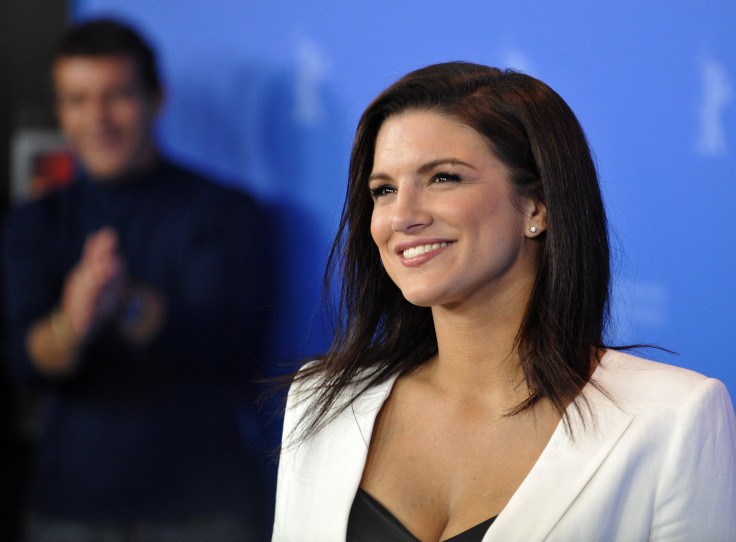 The long-awaited UFC debut of women's MMA legend Gina Carano appears to be closer and closer to becoming a reality.
UFC President Dana White spoke to Fox Sports' Heidi Androl after the season finale of "The Ultimate Fighter: Nations" on Wednesday, Larry Brown Sports reports. During the interview, White confirmed that he had recently met with Carano and directly addressed rumors that the 32-year-old would sign with UFC.
"Gina and I had a good meeting, and I'm very confident that she does want to come back and she does want to fight," White said. "We do not have a deal, but we might."
White also hypothetically discussed which UFC fighter would serve as Carano's first opponent. In March, UFC commentator Joe Rogan hinted that the organization was on the verge of making a major announcement, causing MMA fans to speculate that White would sign Carano to fight women's bantamweight champion and fellow crossover star Ronda Rousey.
However, White claims that Carano was more interested in a UFC title fight, regardless of whether Rousey or her upcoming UFC 175 opponent, Alexis Davis, owned the women's bantamweight belt. "No, this isn't a 'I'm coming back just to fight Ronda Rousey.' [Carano] wants to fight whoever the champ is."
In a March 24 interview with Fox Sports, Carano confirmed that she would consider a return to the octagon. "I've never retired. I've never officially said that," she said. "For some reason a part of me has always kept it open. I don't know, there's a certain part of me that thinks if circumstances were right, and I could keep doing what I'm trying to make my future into, that's an ideal world. If circumstances were right, you never know. I'm very open to it."
"I feel like I can't say too much. I've got all this information that if I could just speak freely, this is actually what's going on," Carano added. "I wish I could open up my mind and tell you exactly the things that I've seen and the conversations that I've had, but I think to sum it up in a nice, safe way for me is if circumstances were right, and if it's a good enough circumstance (I would come back) because my first love is MMA."
Carano's last match was in 2009, when she fought Cristiane "Cyborg" Justino for Strikeforce, an organization that has since been purchased by the owners of UFC. She lost the fight by TKO, dropping her career record to 7-1.
Since then, Carano has transitioned into a career in Hollywood, starring in several movies such as the 2011 action film "Haywire" and 2013's "Fast & Furious 6." Her most recent project, entitled "In The Blood," was released on April 4.
© Copyright IBTimes 2023. All rights reserved.