Will Israel Cancel Donald Trump Visit? Prime Minister Netanyahu Rejects Muslim Comments, Defends Religious Freedom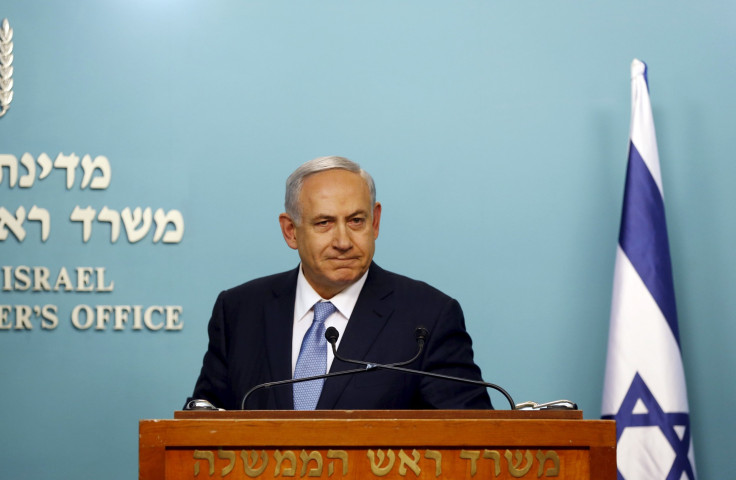 Israeli Prime Minister Benjamin Netanyahu said Wednesday he rejected Donald Trump's recent comments about Muslims, emphasizing that Israel "respects all religions." The Israeli leader issued a statement just hours after it was announced that Trump would be meeting with him during a visit to Israel at the end of December, the Associated Press reported.
"The state of Israel respects all religions and strictly guarantees the rights of all its citizens," the statement said. "At the same time, Israel is fighting against militant Islam that targets Muslims, Christians and Jews alike and threatens the entire world."
The meeting between Netanyahu and Trump -- set for Dec. 28 -- was scheduled two weeks ago, before Trump caused international outrage by proposing a "total and complete" ban on Muslims entering the United States. Netanyahu said he meets with all presidential candidates who visit his country, and the meeting does not represent an endorsement of Trump.
Trump announced his plan to stop Muslims traveling to the U.S. after the attackers in last week's shooting in San Bernardino, California, were found to be Muslims. One of the shooters, Tashfeen Malik, had come to the U.S. after living in Pakistan and Saudi Arabia and had pledged her loyalty to the Islamic State militant group in an online post. However, Trump's campaign told the Guardian they had been looking into a ban for "some time."
Other international leaders in countries like England, Scotland and Canada have also condemned Trump's Muslim comments, with some institutions distancing themselves from the controversial candidate. In Israel, members of the opposition party condemned the fact that their prime minister would still host Trump's visit.
"Imagine that a country or a candidate would say entrance to Jews is forbidden, the whole world would stand up in protest, saying this is a racist anti-Semite. A racist like this has no place here among us," Arab parliamentarian Issawi Frej of the dovish Meretz party told Israel Radio, the Associated Press reported.
Frej has asked the interior minister not to let Trump enter Israel. Earlier Wednesday, nearly 40 lawmakers -- one-third of Israel's parliament -- signed a petition asking Netanyahu to condemn Trump's "racist" remarks and urging him to cancel the meeting unless Trump apologizes.
© Copyright IBTimes 2023. All rights reserved.