Donald Trump Muslim Ban: CAIR, Republicans And Democrats Condemn Candidate For Exacerbating Islamophobia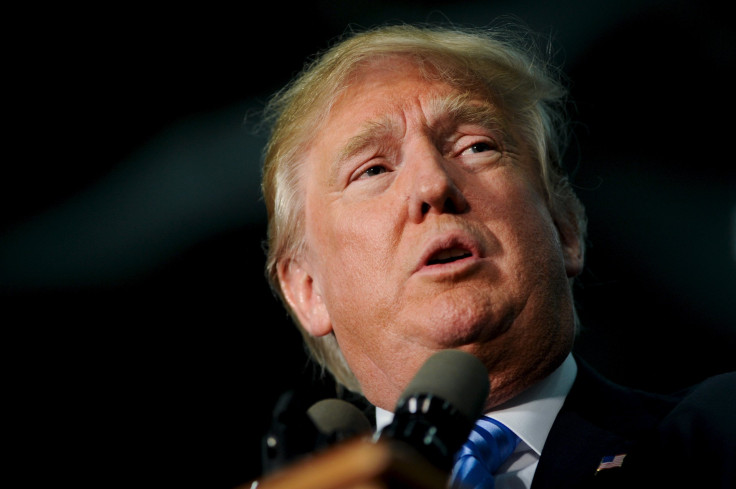 The Council on American-Islamic Relations (CAIR) condemned Donald Trump on Monday, saying the billionaire is exacerbating Islamophobia in the United States with inaccurate and inflammatory remarks in the aftermath of the terror attacks in Paris and San Bernardino, California. Trump said Monday that the U.S. should temporarily keep Muslims from entering the country.
"This is exactly what ISIS wants, to turn Americans against one another," a representative of CAIR said. "We stand today united as Americans against stigmatization, against Islamophobia, against ISIS."
The representative said that Trump had miscategorized American Muslims. They're not all terrorists, he said, but are instead firefighters, teachers and all other professions seen in everyday American life.
At the same time as the CAIR press conference was taking place, Trump doubled down on his statements during a campaign rally in South Carolina. To bolster his position, he cited a controversial poll from June that said the majority of Muslim Americans want to be ruled by Shariah Law and that about 1 in 5 Muslim Americans believe that violence against Americans is justified.
Still, CAIR wasn't the only critical voice of Trump's Monday statement in which he called for "a total and complete shutdown of Muslims entering the United States until our country's representatives can figure out what is going on." Presidential candidates on both side of the aisle reacted quickly, saying that his policy proposal was going much too far.
Republican presidential candidates criticizing Trump included former Florida Gov. Jeb Bush, U.S. Sen. Ted Cruz of Texas, retired neurosurgeon Ben Carson, former Hewlett-Packard CEO Carly Fiorina and New Jersey Gov. Chris Christie. They were joined by Democratic candidates former Secretary of State Hillary Clinton, U.S. Sen. Bernie Sanders of Vermont and former Maryland Gov. Martin O'Malley in denouncing the rhetoric.
This isn't the first time that Trump has made controversial remarks about Muslim Americans, CAIR noted in a statement ahead of a scheduled news conference to denounce the real estate mogul. Trump has recently called for special IDs and databases for Muslims and for the closure of American mosques.
But, while this may be par for the course for the Trump campaign, his statement came less than 24 hours after a rare Oval Office speech from U.S. President Barack Obama, who sought to promote an opposite sentiment among Americans regarding Muslims.
"We cannot turn against one another by letting this fight be defined as a war between America and Islam. That, too, is what groups like ISIL want. ISIL does not speak for Islam," Obama said, referring to one of the alternative names of the Islamic State group. "They are thugs and killers, part of a cult of death, and they account for a tiny fraction of more than a billion Muslims around the world -- including millions of patriotic Muslim Americans who reject their hateful ideology."
© Copyright IBTimes 2023. All rights reserved.
FOLLOW MORE IBT NEWS ON THE BELOW CHANNELS