Will The iWatch And Moto 360 Flop? Analysts Weigh In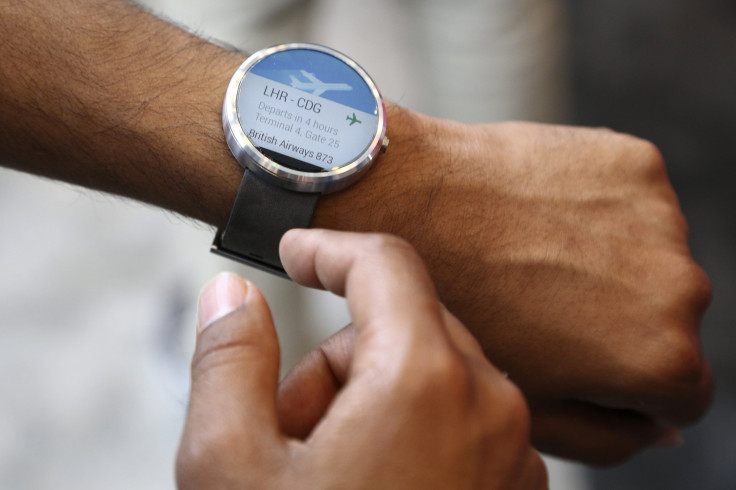 A number of manufacturers have begun to sell their smartwatches to the masses, with Samsung and Pebble having already taken their second swing. So far, the consumer response has been "tepid," and some industry observers are wondering whether it's time to stop hyping and start eulogizing this particular category of wearable technology.
A number of recent headlines have begun heralding an early death for wearables, with the Los Angeles Times reporting earlier this month that "Wearable devices are unlikely to be big sellers, analysts say." The Guardian more cautiously stated that "Smartwatches have a niche future, though Apple 'could increase interest.'"
Do our wrists contain the key to the next "must have" device category, or is the smartwatch just a solution looking for a problem?
"I think that the reception to smartwatches has been kind of tepid because there hasn't been a really killer application for them," said Ben Howard, consumer electronics analyst at the NPD Group, a market research company.
Following the Pebble smart watch's Kickstarter success in 2012, tech blogs have been ablaze with rumors and reports regarding similar devices from everyone to Google Inc. (NASDAQ:GOOGL) and Apple Inc. (NASDAQ:AAPL). The Samsung Group (KRX:00530) has so far been unable to strike gold in the field, and interest in the first two smartwatches powered by Google's Android Wear has been middling.
A major hurdle for smartwatch manufacturers has been finding a form and price that piques consumer interest. While smartphones are "must-have," consumers are more price-conscious when it comes to wearable gadgets, according to Carolina Milanesi, research chief at Kamtar Worldpanel ComTech, a market analysis company.
For example, Samsung initially priced the first Galaxy Gear at $299 last September, but prices fell as low as $179 by April, when it announced several new models, including the slimmer Gear Fit.
"For a phone customers don't see the real price on the hardware, because carriers are subsidizing. The smartwatches are not necessarily going to subsidized," Milanese said. "They might come bundled with phones, but that is a reflection of the fact that consumers see them as expensive for what they offer."
So is wrist-worn wearable technology dead in the water? Not likely. Several analysts say that, following the release of highly-anticipated smartwatches like the Moto 360 and rumored iWatch, sales will begin to heat up.
"The wrist is prime real estate for things that we wear. For jewelry, and in the last hundred years or so, wristwatches," said Angela McIntyre, research director at research and analysis firm Gartner, Inc. (NYSE:IT). "I think a lot of times when we as consumers think about new technology, it's sometimes difficult to see how we would be using it, and what the value would be."
The key value to a consumer in an increasingly-connected world will be convenience, analysts say. And there are a number of times when taking out your smartphone is inconvenient.
Health And Fitness Apps Could Play A Part
"For instance, playing tennis you are less likely to have your phone in your pocket than a watch on your wrist," Milanese said. "From a fitness perspective, the wearable becomes more interesting."
The gamification of fitness could play a large role in a wearable future, as sensors start appearing on our bodies, Milanese said. If you are going to the gym, you might get points for the visit, much like the Nike Fuelband's reward system. Those points could then be sent to a personal trainer tracking your progress, or your health insurance provider for a discount.
Unfortunately, consumers have a tendency of quickly falling out of love with their fitness trackers, according to research from Jan Dawson, founder and chief analyst at Jackdaw Research.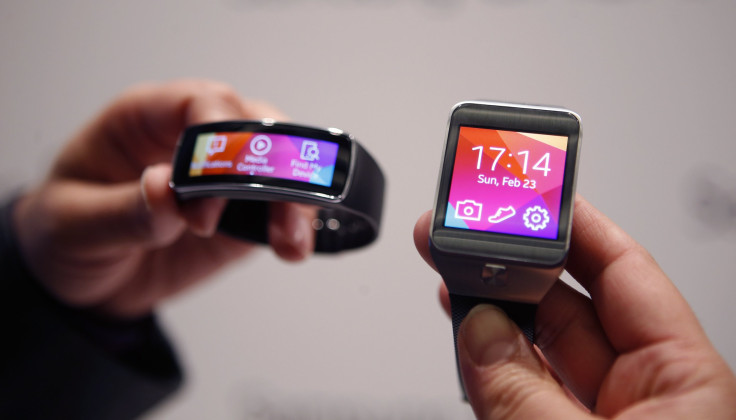 More than 80 percent of people in the U.S. and the U.K. have never used a fitness tracker, and half of those who own one soon stopped using it, according to Dawson, who published his findings in a report on the state of smartwatches.
"It's a small proportion of the population that's actually using these things," Dawson told the International Business Times.
The iWatch: A Better Digital Wallet?
"Payments on wearables could be a major convenience, but they need to be something I can trust," Milanesi said. "For instance, buying coffee or subway fare, instead of getting my phone out, I could just swipe my watch."
Mobile payments never caught on with consumers, but they might become a major part of wearables like the iWatch. Technology columnist Tim Bajarin wrote that the MagicBand he and his family were given at Disney World made their stay so convenient that Apple would be wise to take a page out of the theme park's playbook. However, tying the iWatch to credit card accounts and other personal informational might be to "controversial" for Apple to implement it early on.
"The challenge with [mobile payments] is that its not the kind of thing that a manufacturer can just put in a device," Dawson said. "There are two parts, the [iWatch] hardware as well as the terminal or point-of-sale system at the retail location. The biggest challenge for apple or anybody else is that there is this 'chicken and egg' problem."
After all, who wants to buy a wearable wallet when there aren't any stores where you can use it? While the Walt Disney Company (NYSE:DIS) has had plenty of luck with their own system, it did not come easily.
"The MagicBand at Disney World only works because the company spent billions to get it working," Dawson said. "It's a much bigger project to get a point-of-sale system in stores" that works with wearable devices.
Will Wearables Like The Moto 360 And iWatch Be A Big Part Of Our Future?
Smartphones alert us to text messages and phone calls, but those alerts are increasingly becoming a larger part of the experience, and have grown to include things like reminders and special offers from retailers. Eventually, they could include alerts from connected home appliances letting us know that our doors are locked and our air conditioning is turned off.
"As consumers are getting more of these alerts and texts, they'll appreciate the convenience of having a glanceable display on their wrist to receive very short messages and be sure they know when they actually need to pull their smartphone out," McIntyre said.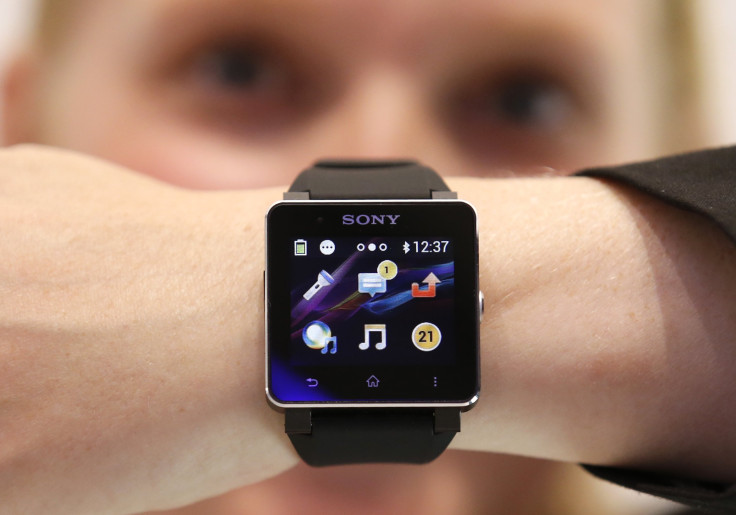 Analysts say that it's not a question of what smartwatches are going to do, but how we'll get them to do it. Pebble created an app store in TK, and Google is integrating Android Wear apps into its Play Store, but the ecosystems have not yet fully formed.
"The discussion on wearables, a lot of the time, comes from perspectives about features and functionality, when the focus really ought to be on the platform," said Ryan Martin, an analyst with 451 Research, a division of the Yankee Group research company. "That's really what drove the evolution from feature phones to smartphones."
Wearables will not catch on with consumers because the Moto 360 has a speaker, or the iWatch has a heartrate sensor. Instead, they'll become a part of our lives when developers begin flocking to the smartwatches of the world.
"What's going to happen is that its going to change from developing a device ecosystem, apps and features within these devices, to an ecosystem of devices," Martin said, referring to the concept known as the Internet of Things. As more sensors surround consumers, the more we will be able to do. Our air conditioners might start up as we approach our home. We might be able to preheat our oven before leaving work.
"It's going to be less about, at least for some of the key stakehoulders, being king of the hill, and more about trying to help others get on to it. That's the real value to this, you can get more automation, contextual relevance, things that will truly make our lives more convenient."
© Copyright IBTimes 2023. All rights reserved.