Will John Cena Feature In WrestleMania 38? The 13-Time Champion Shares Update
KEY POINTS
John Cena did not feature in both days of WrestleMania last year
WrestleMania is set to be a two-day affair this year
The event will take place in Texas
Former WWE Champion John Cena has shared an update on his participation ahead of the WrestleMania 38.
In recent years, Hollywood has taken up most of Cena's time and as a result, he has hardly featured in WWE over the years. However, he would always show up for WrestleMania, last year being an exception. He sat out of both days of WrestleMania completely.
Cena had been away for a while when he returned for Money in the Bank 2021, challenged Roman Reigns to a Universal Championship match he lost at SummerSlam.
"WrestleMania is usually in the cusp of late March, early April. I don't know if I'm going to make it this year. That's a good conundrum to have because there's a lot of good opportunities coming up, which I would love to take. And if all those things line up, I don't know if I'll be able to make WrestleMania," Cena said on The Ellen DeGeneres Show Tuesday.
The 13-time WWE Champion also ensured that he is not done with WWE as yet.
"But I will tell you and everybody out there watching, I'm not done with WWE by a long shot. That's my home, I love it. I was able to go back during the summer for a few months and entertain audiences when they welcomed audiences back to arenas. So, I've far from had my last performance," added Cena in the same interview.
"The Show of Shows," WrestleMania, is going to be a two-night affair this year and is scheduled to take place on April 3 at Texas' AT&T Stadium.
Meanwhile, in another interview, Cena reacted to the WWE Company releasing a long string of talent over the past couple of years.
In 2021, Vince McMahon and Co. went on a brutal spree as they fired 80 on-screen talent as well as off-screen employees. That attracted some major backlash from the wrestling community for hoarding talent without any concrete plans and then releasing the said talents citing financial crisis as the reason.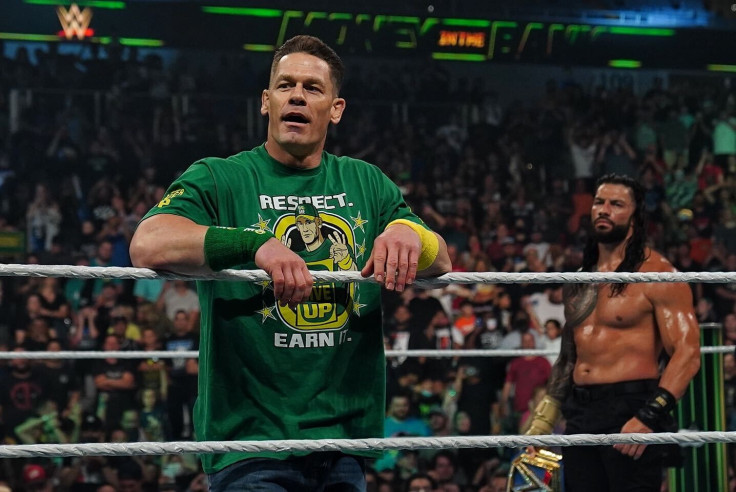 "They're also really bullish on continuing to hire new talent so the NXT Performance Center is. I don't want to say overwhelmed, but they're at max capacity. So you have all of these performers and a lot of them aren't getting a chance to perform and I think that's the real frustrating thing, both to the WWE and from a stance of a performer," Cena said on the Rich Eisen Show, according to WrestlingINC.
"I was brought up in bi-annual cuts and it happened all the time and I just think WWE went through such a long period of not releasing anybody and now they're kind of getting back into that rhythm again, that it is a very abrupt shift to somebody who's not familiar with that and I do. My heart goes out to everybody who has to get that sad news because that's a tough conversation to have," added Cena in the same interview.
© Copyright IBTimes 2023. All rights reserved.