Will Microsoft's New Marketing Strategy Help Sell The Surface Pro 3?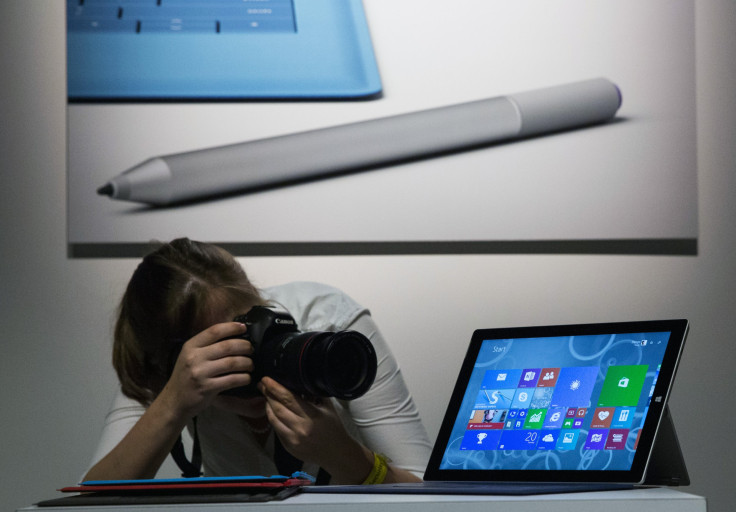 Microsoft Corp. (NASDAQ: MSFT) seems to be taking a play out of T-Mobile US Inc.'s (NYSE:TMUS) playbook with the ad campaign for its latest tablet, the Surface Pro 3. The Redwood, Washington, company is currently offering customers $650 off the price of a brand-new Surface Pro 3 tablet if they trade in a MacBook Air laptop.
The offer is good from now until July 31 and mimics T-Mobile's Un-carrier 4.0 initiative, in which the carrier offered to pay up to $650 in early-termination fees and new phone costs for customers switching from other networks. Un-carrier 4.0 was a hit among consumers, over 80,000 of whom switched from other carriers to T-Mobile since January.
It remains to be seen whether Microsoft will have similar success with its promotion as its requirements are quite strict. To qualify for the promotion, the MacBook Air trade-ins must be functional, devoid of excessive damage (e.g., cracked screens or water damage) and restored to factory settings by the owner. Whether customers get the full $650 credit for their MacBook Air will depend on the overall physical condition of the laptop.
Microsoft describes the Surface Pro 3 as the first tablet that can replace a laptop, and it's putting the device up against the MacBook Air laptop line by Apple Inc. (NASDAQ: AAPL), one of the few manufacturers to achieve lasting customer loyalty with both laptops and tablets.
The base model Surface Pro 3 includes 64GB of internal storage and a 12-inch display. It costs $799, while the base model MacBook Air includes 128GB of internal storage and an 11-inch display at a price of $899. According to Slate, if a customer receives the full trade-in credit for their MacBook Air and chooses to buy the base model Surface Pro 3, the tablet would cost just $150. However, it should be noted that the most expensive Surface Pro 3, which sells for $1,949, is nearly a thousand dollars costlier than the most expensive MacBook Air, which sells for $1,199.
As portable computers become increasingly indistinguishable from one another in terms of their specs, many manufacturers are offering consumers more than just the latest hardware to make their products stand out in the marketplace. For example, Samsung Electronics Co. (KRX: 005930) announced the debut of its Galaxy Tab S flagship tablet two weeks ago, which includes several hundred dollars' worth of gifts, including free trial subscriptions to a number of premium applications and services. Recently, the gold-lined, undeniably pretty Galaxy Tab S was described as a "worthy iPad competitor, at long last," by the Wall Street Journal.
As we wait for the verdict on whether Microsoft's new marketing strategy is a success, a more pressing question may be: What will the company do with all those MacBook Air laptops it collects?
© Copyright IBTimes 2023. All rights reserved.