Will Mike Tyson Fight In 2020? Odds Suggest Boxer's Comeback Won't Happen
A recent viral video showing Mike Tyson training has sparked some speculation that he might try and make a return to boxing. The former heavyweight champion has reportedly started to get offers for one more fight.
Tyson, 53, last stepped inside the ring in 2005. The idea of a comeback is interesting, but perhaps not very likely.
Bovada has set odds on the chances of Tyson having another fight in 2020. He's got +200 odds to have a boxing match this year. Tyson is given -300 odds to remain retired.
Melbourne boxing promoter Brian Amatruda told The Daily Mail he offered Tyson $1 million for a charity fight. Amatruda suggested that Australian boxers Barry Hall, Paul Gallen and Sonny Bill Williams would be possible opponents.
"I'd hold it at Melbourne Arena where we'd get over 10,000, or even Princes Park where they got 30,000 for Jeff Fenech vs. Azumah Nelson," Amatruda said.
"He might be 53 years old, but he's still a huge name and any of those blokes Hall, Gallen or Sonny Bill would jump at the chance to get into the ring with him."
Even if Tyson does want to make a return, the coronavirus pandemic could make it difficult for him to do so this year.
President of Bare Knuckle Fighting Championship David Feldman has said he offered Tyson $20 million guaranteed to fight, noting that the boxer could choose his opponent.
"While we did make a guaranteed offer of $20 million for Mike [Tyson] to fight for BKFC, we're open to many different options as to how we can work together," Feldman told Heavy.com. "Obviously, the excitement of seeing Mike's video showing himself training and desire to participate in exhibitions inspired us to reach out and make the offer."
Kevin McBride defeated Tyson in the legend's last fight, bringing his career record to 50-6. Tyson's last victory came in 2003 over Clifford Etienne.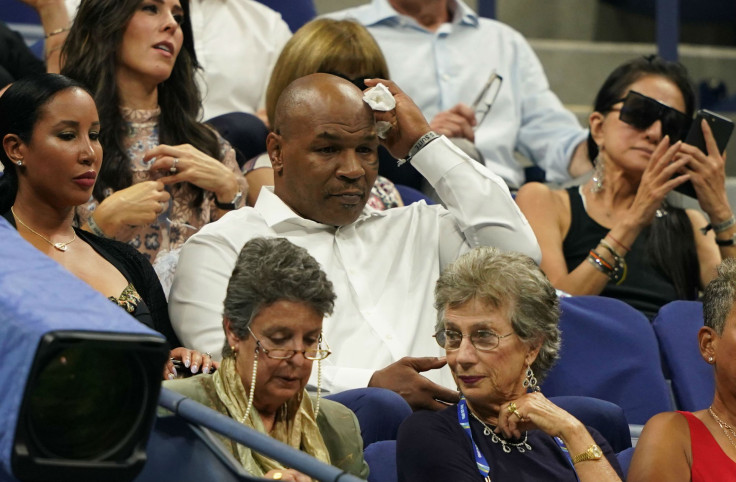 © Copyright IBTimes 2023. All rights reserved.