Will Russia Go To War? Moscow Keeping 'Close Watch' On NATO Naval Drills Sea Shield 2017 In Black Sea, Russian Defense Minister Says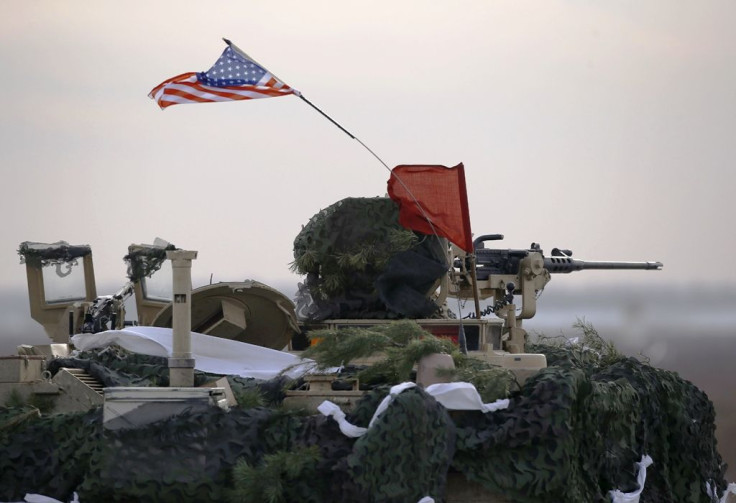 As NATO and Ukraine started naval exercises — Sea Shield 2017 — Wednesday in the Black Sea, Russian defense ministry said it is keeping a close eye on the development, according to Russian media. The Black Sea has reportedly become a disputed region between Russia and NATO since the former annexed the Ukrainian territory Crimea in 2014.
"As you may know, a large group of ships will participate in the Black Sea exercise. Some are already there while others are still on the way. The General Staff and the commander of the Southern Military District have naturally taken all measures to keep a close watch on this group and its activities in the Black Sea. Currently we can see and keep under control everything that is happening there," Russian Defense Minister Sergei Shoigu said. "We hope that the exercises will be held in the most safe environment and without any challenges to Russia. Otherwise we will be ready to take on these challenges."
Sea Shield 2017 will involve more than 2,800 personnel from Romania, Bulgaria, Greece, Turkey, the United States, Canada, Spain and Ukraine, Romanian Navy reportedly said Tuesday. It added that "standard NATO procedures to battle air, submarine and surface threats will be performed," during the drills.
Tensions between Russia and NATO have aggravated since Moscow annexed Crimea in March 2014 and supported separatist rebels within Ukraine. The NATO buildup has concentrated on Poland and the Baltic states of Estonia, Latvia and Lithuania — all of which have voiced concern over Russia's growing political and military assertion in the region. However, Moscow has denied the allegations and accused the U.S. of expanding its geopolitical power along Russia's borders.
© Copyright IBTimes 2023. All rights reserved.