Wimbledon 2012 Women's Final Prediction, Preview: Serena Williams vs. Agnieszka Radwanska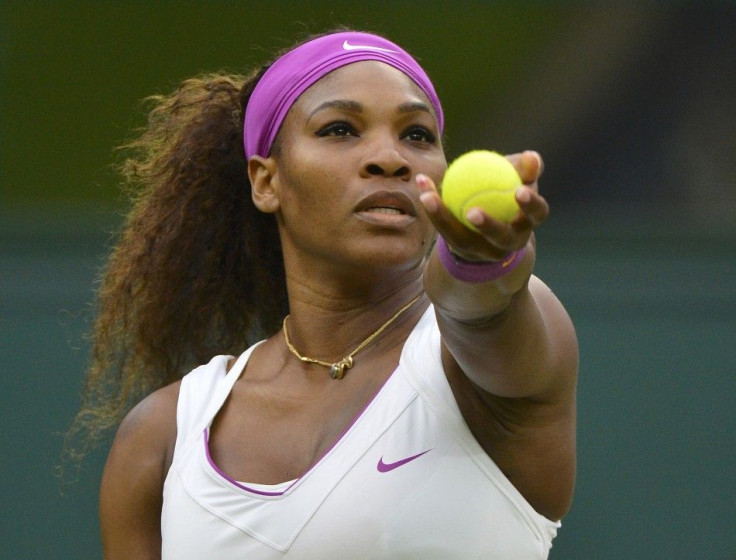 American Serena Williams will look to win her fifth Wimbledon title and 14th Grand Slam singles title in Saturday's Wimbledon final. Williams will face Poland's Agnieszka Radwanska, the current world No. 3.
If Radwanska wins the title, she will become the No. 1 player in the world. If Williams takes the crown, Victoria Azarenka, this year's Wimbledon semi-finalist will take the top spot.
A string of health scares forced Williams out of the game for many months, but she has built a comeback that would be complete with another Grand Slam title. Williams has been in the final at the All England Club seven times, while Radwanska is making her first Grand Slam final appearance on Saturday.
While Williams has the upper hand in experience, the 23-year-old Krakow native has had an impressive and consistent season. Coached by Poland's Fed Cup captain, Tomasz Wiktorowski, Radwanska has won titles at Dubai, Miami, and Brussels and is looking to add her fourth of the year and 11th of her career on Saturday. She is also the first Polish tennis player to reach a Grand Slam final since 1939.
Williams, on the other hand, has had an inconsistent year, though she has managed to perform incredibly well at this year's championships. Seeking her 42nd career title, Williams is undoubtedly one of the most impressive tennis players, if not athletes, of all time.
In her semifinal match against Victoria Azarenka, Williams showed why she has had such a successful career with a 6-3, 7-6 (6) victory. She served a record 24 aces against Azarenka, many of which clocked in at more than 115 mph. Williams overpowered the Belarusian and controlled important points with her remarkable serve. This is especially impressive considering Azarenka was the only player remaining who had not dropped a set in the tournament.
I've been working so hard, and I really, I really wanted it, Williams said after the match. I got a little tight in the second set. I couldn't relax. I was like, looking too far in the future and she came back. But I'm glad I was able to get through.
Williams is considered the heavy favorite against Radwanska, whose game and on court personality differs from that of her opponent's.
At 5-foot-8, Radwanska is not a power player. She rarely overpowers any opponent she faces, and hits few, if any aces. She also shows little emotion on the court and does not grunt like many female tennis players.
Instead, she beats opponents with crafty play. She is no stranger to the net and utilizes effective drop shots and slices. She is mentally and physically consistent, and retrieves better than most women on the tour, as she demonstrated in her 6-3, 6-4 victory over Angelique Kerber in the semifinals.
Though Radwanska has managed to frustrate her opponents thus far, she will be challenged by Williams' serve. If Williams is serving at her best, Radwanska will have little hope of threatening the 13-time Grand Slam champion.
However, if Williams does not serve as consistently as she did in her previous match, the Pole will have a chance to dictate points by moving Williams around the court, especially with drop shots. The longer the points are, the greater the advantage for Radwanska who rarely hits more than 10 unforced errors a set. If she is patient and can keep Williams on the move and off-balance, Radwanska will have an edge.
The match however, is Williams's to lose. If she stays aggressive and consistent on her serve and attacks Radwanska with her returns, she will have the edge. She will look to overpower the Pole, but must be careful to keep from pulling the trigger too quickly on her ground strokes. This is something she is fully aware of.
I think if I try to do too much overpowering I can be led to a lot of errors, so I don't know about that, Serena said. I think my biggest challenge is Agnieszka is really, really good at everything. She has unbelievable hands. She's running every ball down every ball down.
Williams is also handed the edge because of Radwanska's health at the moment. The world No. 3 canceled a news conference on Friday because of a respiratory illness that made it difficult for her to speak. According to a statement from the finalist, she has been battling this illness since her quarterfinal match but adds, I don't really have much to lose, so I'm going to try my best and we'll see.
Playing against an in-form Serena Williams at less than 100 percent will prove to be a challenge, and the American is a favorite. However, as we have seen before in these championships, players who feel they have nothing to lose are dangerous opponents.
Prediction: Serena Williams in three sets
© Copyright IBTimes 2023. All rights reserved.
FOLLOW MORE IBT NEWS ON THE BELOW CHANNELS