Windows 8 Release Leak Indicates New Skype App, RT Tablet Rumored Price $200 to $300 Lower Than Standard Version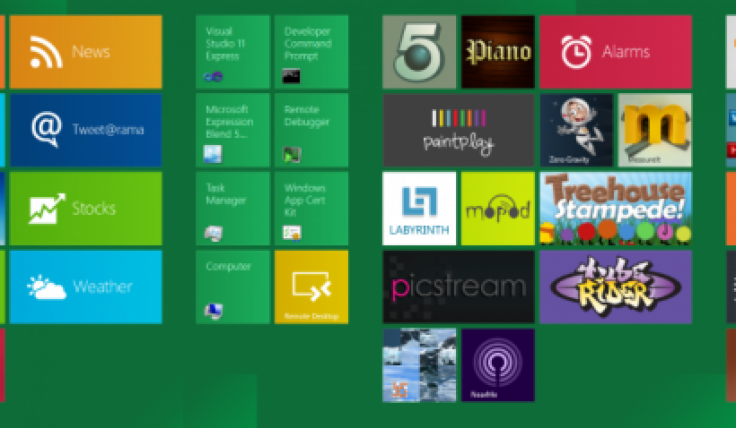 The release date for Microsoft's Windows 8 is drawing near, and another purported leak of what will be featured in the new operating system has surfaced online. The long-time PC manufacturer seems to be crafting a new version of video chat service Skype catered to the new Windows 8 user interface.
An image of the new Skype app leaked on to Twitter this week, The Verge reported, demonstrating how Microsoft has tweaked the video calling app for use on its upcoming Windows Phone 8 and Surface tablet. The new version of Skype aligns with other existing Metro style apps that appear on current Windows mobile devices.
According to the image, the Windows 8 Skype app displays message status and history on a side bar alongside a People list and Favorites column. The People section features the signature layout, formerly known as Metro, which lists different contacts in tile form.
However, it is clear that this is not the final version of Skype that will make it on to devices running Windows 8. The app was marked as "App Preview" in screenshots posted by user Neowin. This indicates that Microsoft could be preparing to launch a public preview in the near future, or it could be in an internal beta testing phase.
Other features to come with Skype for Windows 8 include the voice and video calling, pinned favorites, and pay as you go or monthly pay options for Skype calling.
When reached for comment by The Verge, a Microsoft spokesperson said the company has "nothing to share at this time" regarding a beta for Skype or the final release date.
In October, Microsoft is expected to release the Windows 8 operating system alongside its Surface tablet and new Windows Phone 8 devices. It was also recently reported that tablets running the Windows RT operating system will be priced approximately $200 to $300 cheaper than those running Windows 8, according to PCWorld.
Lenovo's head of North American operations David Schmoock told Bloomberg News that his pricing estimates for the RT tablets conflict with earlier reports that said the ARM-based device will be priced at $199.
If the Intel-based Windows 8 tablets sell for $600 to $700 and the Windows 8 RT units are expected to sell for $200 to $300 less, these are likely to be priced at around $400. This is the same price as Apple's 16GB Wi-Fi iPad 2.
Earlier this week, Microsoft announced that Lenovo, Samsung, Dell and Asus will ship RT tablets during the first quarter for 2013. Toshiba will not be manufacturing the Surface tablet due to its inability to obtain the chips needed to produce the RT system.
© Copyright IBTimes 2023. All rights reserved.