Wisconsin Gov. Scott Walker Signs Bills Extending Gun Rights Into Law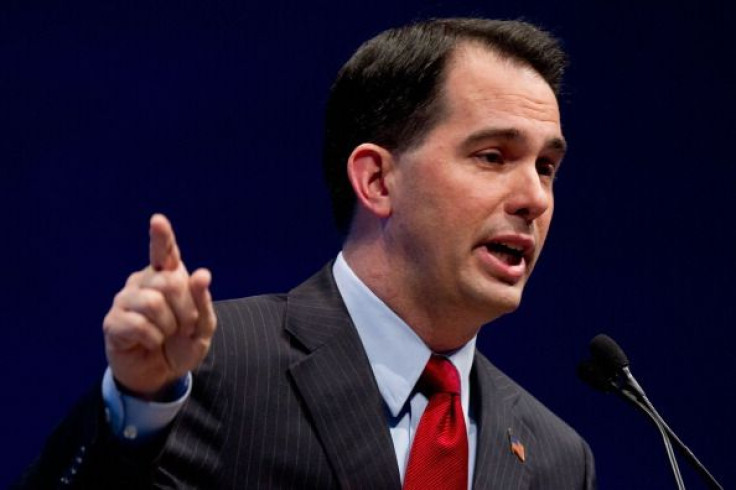 Wisconsin Gov. Scott Walker on Wednesday signed two bills into law that expand gun rights in the state. The bills arrive at a time when the mass shooting in Charleston, South Carolina, last week has reignited the national debate over gun control.
One bill will remove the 48-hour waiting period for gun purchases, and the other will permit off-duty police officers to carry a concealed firearm on public school grounds.
Walker's move had been in the works before last week's attack on the Mother Emanuel AME Church in Charleston, which left nine people dead.
"If we had pulled back on this, I think it would have given people the erroneous opinion that what we signed into law today had anything to do with what happened in Charleston," Walker said at the ceremony, held at the Milwaukee County Sheriff's Office, the Wisconsin State Journal reported.
Walker, who is expected to announce a bid for the 2016 Republican presidential nomination in the coming weeks, has long been an advocate of gun rights, and has an "A+" rating from the National Rifle Association.
At the NRA's annual summit in Nashville in April, Walker criticized President Obama for not defending the Second Amendment, saying "you don't get to choose the part of the Constitution you support," The Hill reported.
His stance on gun rights has earned him significant financial backing from the organization in the past, with the NRA contributing over $815,000 to his 2012 gubernatorial campaign, the Milwaukee-Wisconsin Journal-Sentinel.
The 48-hour waiting period on firearms purchases was intended to allow prevent people from impulsively purchasing a firearm. In a tweet, Walked said that the waiting period was no longer necessary, due to the National Instant Criminal Background Check System.
Some Wisconsin Democrats had argued that the 48-hour waiting period allowed for persons contemplating suicide, or those who might commit a crime of passion, a cooling-off period, particularly in cases of domestic abuse, the Guardian reported.
© Copyright IBTimes 2023. All rights reserved.