Another Invasion Of Iraq? Wisconsin Gov. Scott Walker, Possible Presidential Candidate, Would Consider It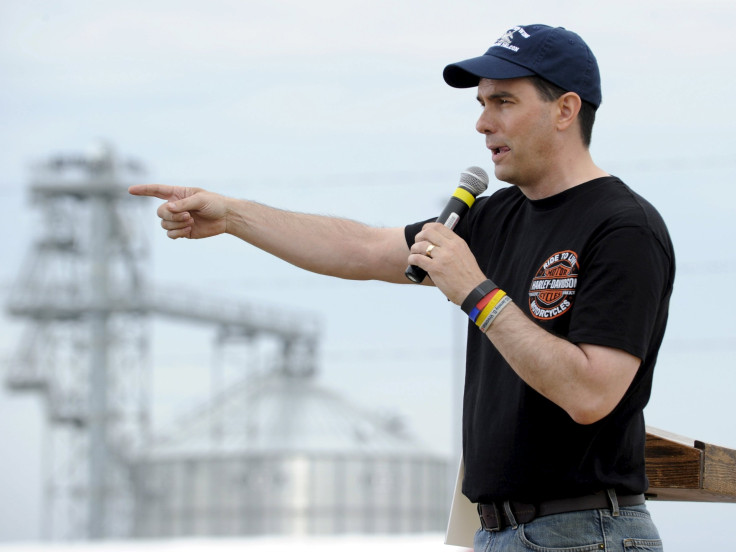 Possible Republican presidential candidate Scott Walker said Sunday he wouldn't rule out invading Iraq again if he's elected president. In an interview on ABC's "This Week," the Wisconsin governor said as commander-in-chief, he would order a reinvasion if U.S. national security were threatened.
The comments came as the Islamic State group was still attempting to expand its base in Iraq and Syria despite U.S.-led airstrikes and is reportedly making a serious bid to develop chemical weapons. Walker, who has been brushing up on foreign affairs in recent months, has criticized President Barack Obama's handling of the region but has offered no specifics on how he would change U.S. policy.
"It would not be limited to anything out there," Walker said. "Once we start saying how far we're willing to go or how many troops we're willing to invest, we send a horrible message, particularly to foes in the Middle East who are willing to wait us out."
Obama took a swipe at Walker in a recent NPR interview, calling Walker "foolish" for saying he would scrap any nuclear deal with Iran, adding he found it interesting that Walker would have to study up on foreign affairs. ABC noted earlier this year, Walker referred to Ronald Reagan's firing of air traffic controllers in 1971 as the "most significant foreign policy decision of my lifetime."
On other issues:
-- Walker said he would be open to a constitutional amendment defining marriage as a union between a man and a woman if the Supreme Court rules in favor of same-sex marriage.
-- On Florida Sen. Marco Rubio, who has announced his bid for the GOP presidential nomination, Walker said he has "real confidence" in Rubio, even though in the past Walker has said he thinks a governor belongs in the White House. "He and I agree on many issues, particularly on foreign policy and a strong national defense and I have great admiration for him," Walker said.
-- Walker said though he has fallen short on jobs creation in Wisconsin, reaching only half his goal, the unemployment rate in the Badger State is more than a point below the national average at 4.4 percent (U.S. unemployment rate for May was reported at 5.5 percent.) "Look at all the other promises we made," Walker said. "Four years in a row, property taxes are lower than when we started, the next two years they'll be out there. We froze tuition, we fixed the budget from $3.6 billion in a hole to a surplus. The rainy day fund is 165 times bigger than when we took office. Schools are better. You look at one promise after another. We fulfilled it."
© Copyright IBTimes 2023. All rights reserved.