W.J. Deutsch & Sons Globalizes Wines and Spirits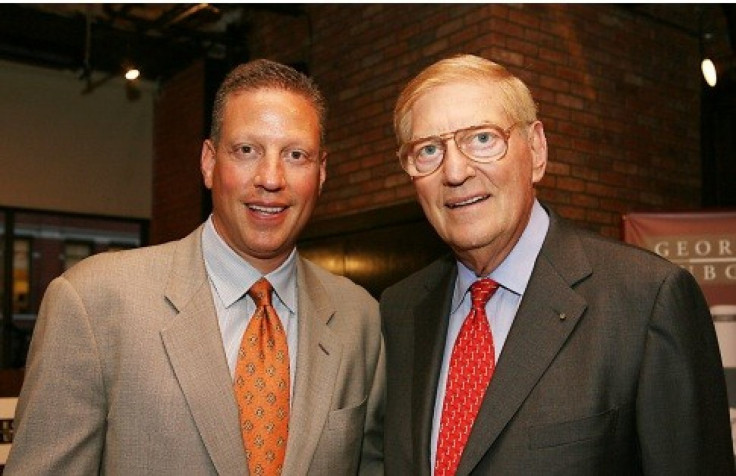 W.J. Deutsch & Sons Ltd. has worked with a variety of foreign companies over the past three decades, growing with the rise in U.S. demand for foreign wine and spirits.
The company's successful expansion over several generations highlights the ability of a small family owned business to leverage its focused expertise to expand internationally.
Based in White Plains, N.Y., Deutsch partners with beverage makers around the world to market and distribute products in the United States.
It was founded by its namesake, Chairman William Deutsch, in 1981, who began by working with family wine producers in France, including Vincent Laillier, Patrick Le Bastard and André Lurton. The company remains family owned, with Deutsch's son, Peter, serving as CEO.
W.J. Deutsch has expanded from importing beverages produced in France to importing beverages produced in eight foreign countries. Sources include Chile's Llai Llai and Portugal's Quinta do Vale Meao. Deutsch also distributes a half dozen Californian wines.
Perhaps the company's most prominent brand is Yellow Tail, created by the Casella family, Italian immigrants to Australia. Although advertisements for the brand sometimes feature fish, mermaids and other creatures, the name comes from the Yellow-footed Rock-wallaby, a close relative of kangaroos.
After debuting in America in 2001, Yellow Tail sales climbed exponentially. Industry experts credited Yellow Tail with finding a niche between the most inexpensive dredges and high-end vintages and rapidly expanding that niche into an accessible and affordable option.
The wine has grown to become the largest Australian wine in the U.S., with a 42 percent market share, according to W.J. Deutsch. Globally, it sells over 12 million cases per year in 40 countries.
In 2009, W.J. Deutsch expanded again by starting to import spirits under an affiliate, W.J. Deutsch Spirits LLC. Its products include Landy Cognac, which was promoted by the rapper Snoop Dogg, and Adult Chocolate Milk, a 40-proof vodka and dairy blend.
My dad and I decided to extend our portfolio into the spirits category two years ago, and we have grown this new business rapidly by partnering with other family businesses that produce high-quality products to fulfill consumer needs, said Peter Deutsch in a statement.
In December 2011, W.J. Deutsch announced that, beginning in March 2012, it would be the exclusive U.S. importer for Spanish wine company Diego Zamora SA 's LICOR 43 brand. The announcement followed Deutsch's having worked with two of Diego's Zamora's wines. W.J. Deutsch will replace William Grant & Sons Inc., the current distributor of LICOR 43, a fruit and vanilla concoction with 43 ingredients that is said to date back to Roman times.
After more than 40 years of worldwide sales success, we made the decision to consolidate the sales and marketing of our nationally distributed brands in the U.S. with a single importer, said Emilio Restoy Cabrera, managing director of Diego Zamora, in a statement. Deutsch's excellent distributor network, coupled with their outstanding track record on the other Zamora brands that they represent, made them the ideal choice.
© Copyright IBTimes 2023. All rights reserved.
FOLLOW MORE IBT NEWS ON THE BELOW CHANNELS