Woman Arrested For Posing As Man, Marrying 2 Women To Extort Money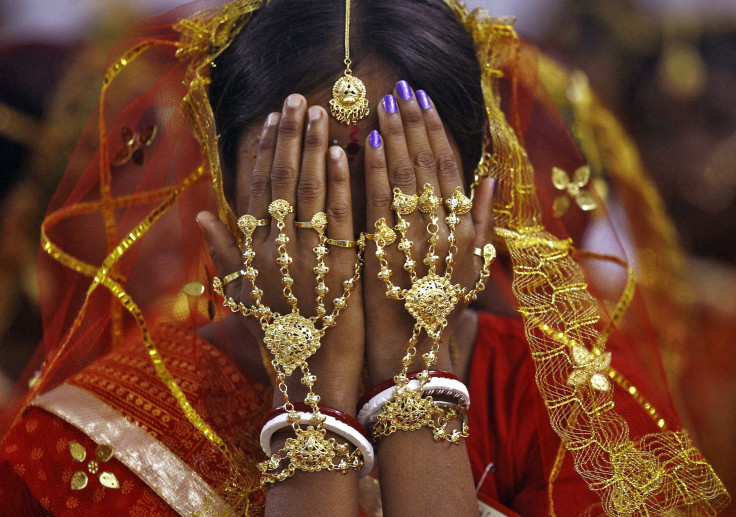 A woman was arrested in the northern Indian state of Uttarakhand on Wednesday for posing as a man on social media and duping two other women to marry her to extort money. According to a senior official in the state's Nainital district, the woman allegedly tortured one of the woman to get money.
The accused demanded money from one of the woman as dowry — a practice that is illegal in India. Nainital's senior superintendent of police Janmejay Khanduri told local media Hindustan Times that the accused woman posed as Krishna Sen but her original name is Sweety Sen. The accused belongs to the state of Uttar Pradesh.
"The lady used to pose as a man in terms of looks and enticed women on Facebook and later married them," Khanduri said.
According to local police, Sen created a fake account on Facebook in 2013 and posted pictures posing as a man. She spoke to several women online and tried to dupe them into marriage.
Sen came to Uttarakhand's city of Haldwani, about 25 miles from Nainital, to meet a woman she befriended on Facebook in 2014 and after meeting the woman's family the two got married. Soon after the marriage, Sen started beating her "wife" and demanding for dowry. The accused took more than $13,000 from the woman's family to set up a factory.
In April 2016, Sen married another woman from Kaladhungi town, located about 13 miles from Haldwani. According to local reports, the "second wife" was present during Sen's first wedding as a guest. The accused rented a room in Haldwani and kept both of his "wives" there.
"The girl from Kaladhungi came to know that Krishna was not a man, but she lured her to keep silent by promising her money. The girl from Kathgodam area lodged a report with the Haldwani Police alleging of dowry demands and threats after which the police made the arrest," Khanduri said.
Police said during questioning Sen admitted duping the women into marriage. She also told police that during both the marriages she had "fake" physical relationship using sex toys due to which the women failed to find out about her gender.
© Copyright IBTimes 2023. All rights reserved.