Woman Faked Autism Diagnosis, Was Euthanized, Certifying Doctors On Trial For Helping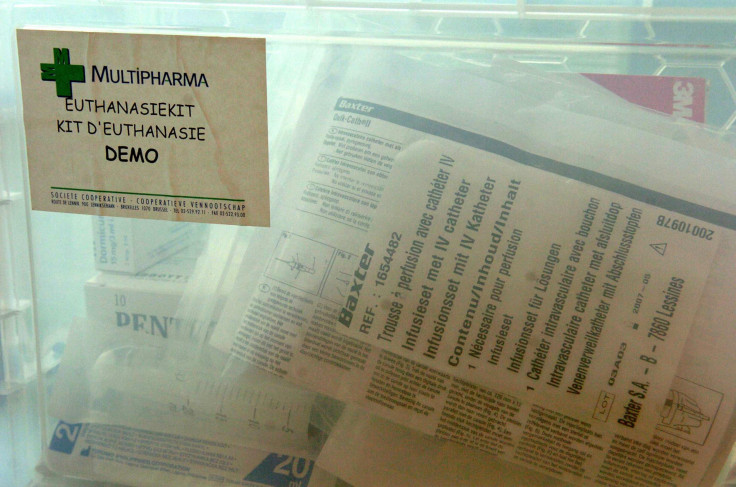 Three doctors accused of falsely certifying a woman as autistic so that she could die by euthanasia will soon face a criminal trial in Belgium.
The woman, Tina Nys from the city of Ghent, died two months after falsely claiming to be autistic to two doctors and a psychiatrist. She was euthanized in April 2010 after she told them her suffering was "unbearable and incurable." She was 38 years old at the time.
Her sisters, however, told investigators that her suffering was caused by a broken heart after a failed relationship and not by autism. They also accused the doctors of making a rushed decision. They said the law was broken because Nys was never treated for autism and hence it had not been proven that she was suffering "unbearably and incurably."
In a recent television interview, the woman's sisters stated Nys had last undergone treatment for psychiatric problems 15 years prior to her death and that she had "outgrown that" and was simply feeling bad and rejected following a failed relationship.
The doctors were charged with "failing to comply with the legal conditions for euthanasia and poisoning" and will face jail if found guilty.
Euthanasia was decriminalized in Belgium in 2002 for patients suffering from an incurable disease who have made their request "voluntarily, thoughtfully and repeatedly." Nys's case is the first incident in the country where doctors were charged for failing to comply with its euthanasia law.
Ghent prosecutors filed a case against the three just days after a separate case in Holland where doctors who mixed a sedative into the coffee of a 74-year-old woman suffering from dementia were charged.
Lord Carlile, co-chairman of Living And Dying Well, a U.K. parliamentary group against euthanasia said he is against the practice as people may abuse the law and the Ghent case is an example of the euthanasia experiment being flawed.
"What happens in Belgium has been held up by some as an example of good practice. This case calls into question all of those claims," he said, Daily Mail reported.
Meanwhile, Dr. Wim Distelmans, a doctor who chairs Belgium's euthanasia regulatory commission, defended the three doctors. He said while one of the doctors might need to justify his actions, "the two others only gave advice that is not binding."
"This is the first time that there has been a decision to refer such a case to a court of law. There have already been legal cases involving doctors, but they have always resulted in dismissals before going to court," Jacqueline Herremans, a lawyer, said, Metro reported.
Euthanasia is the practice of intentionally ending someone's life to relieve their pain and suffering. Though the practice is against the law in most countries, in the United States, it varies between states. While 39 states prohibit assisted suicide, Oregon, Vermont, and Washington have specific laws for legal assisted suicide.
© Copyright IBTimes 2023. All rights reserved.