Woman Forgets Her Baby At Airport Terminal And Refuses To Continue Flight
A video is going viral on social media after a woman refused to continue on a flight from Saudi Arabia after realizing she left her baby at the airport. The video shows air traffic controllers speaking about how to handle the incident, as certain protocol measurements are needed for a pilot to turn around mid-flight.
The plane was heading to Kuala Lumpur in Malaysia, but ended up returning to King Abdul Aziz International Airport after the pilot requested that the mother be reunited with her child, reports Gulf News.
"May God be with us. Can we come back or what?" the pilot is heard asking while an air traffic control operator speaks with a co-worker about what they should do.
"This flight is requesting to come back...a passenger forgot her baby in the waiting area, the poor thing," one party stated. After being asked again to explain the ordeal, the pilot replied, "We told you, a passenger left her baby in the terminal and refuses to continue the flight."
"Ok, head back to the gate," the operator said, according to Gulf News, before admitting, "This is totally a new one for us."
This is not the first time a baby has been left at an airport, though the following incident was intentional. In February, a baby was abandoned at Tuscan International Airport inside a women's restroom. She was a newborn and her mother left a handwritten note with the baby, which read, "Please help me. My mom had no idea she was pregnant. She is unable and unfit to take care of me. Please get me to the authorities so they can find a good home."
"I just want what is best for him and it is not me," the note continued, switching to the mom's perspective. "Please. Im sorry (sic)."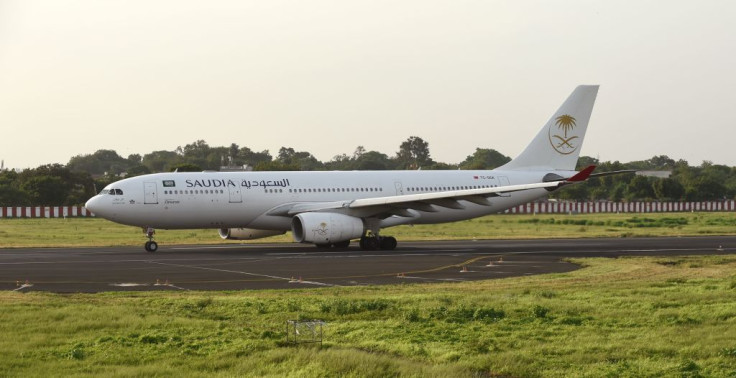 © Copyright IBTimes 2023. All rights reserved.
FOLLOW MORE IBT NEWS ON THE BELOW CHANNELS