2 Airline Passengers Refuse To Check-In Bags At Airport, Assault Deputies
A pair of tourists was arrested after two deputies were injured following a scuffle over luggage at Fort Lauderdale-Hollywood International Airport, Florida, on Tuesday.
According to the Broward County Sheriff's Office, 67-year-old Ida Shafir and 61-year-old Nick Bogomolsky were scheduled to fly to John F. Kennedy airport in New York on Tuesday morning. When the pair was about to board the Delta Air Lines flight 891, the staff informed them to check- in their carry-on luggage for free as the flight's overhead bins were full. The couple, however, started arguing with the Delta staff and Shafir refused to check-in her bag.
Citing federal regulations, the staff informed the couple they will not be allowed to board the flight unless they check-in their luggage. The argument continued and the pair was escorted away from the gate after the dispute became heated. Delta staff called deputies to intervene after the couple refused to leave, Local 10 reported.
The deputies responded to the disturbance immediately and the couple involved in a physical fight with them. Shafir bit one of the deputies after he fell trying to handcuff her.
"Ida got out of control and resisted arrest by tensing, bracing and pulling her hands away from him," the Sheriff's Office said.
Bogomolsky, on the other hand, tried to grab another deputy's gun from his holster after which another officer wrestled the man to the floor during which the deputy hurt his knee and thumb, the South Florida Sun-Sentinel reported.
Both of them were taken into custody and charged with resisting an officer with violence and trespassing, among other charges. The deputies were taken to Broward Health Medical Center for treatment. The flight was delayed because of the incident.
A Delta spokesperson said the airline was investigating the incident along with the law enforcement.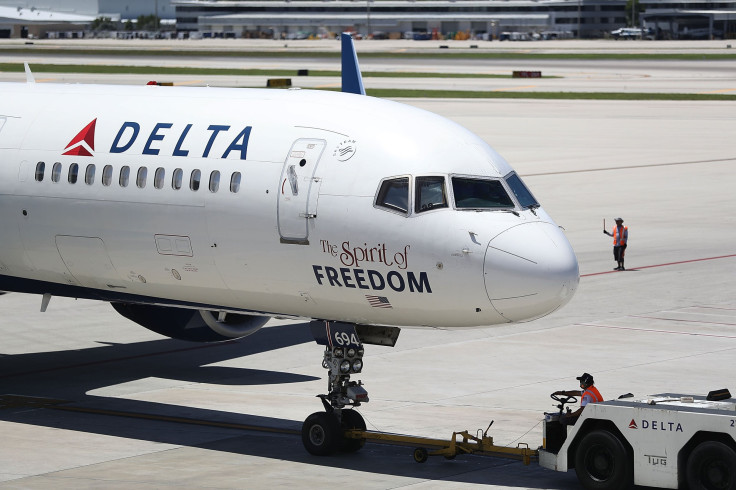 In a similar incident in October 2018, an airline passenger was arrested for abusing airline ground staff and creating ruckus in the Indian city of Kolkata. The passenger, named Amitava Ganguly, misplaced his ticket after displaying it at the terminal entrance. He then reached the check-in counter and started searching for the ticket in his luggage after he was asked to show his travel documents.
When he finally found the ticket and showed it to the staff, he was asked to move to another counter as he was booked on another airline. The man, however, verbally abused the ground staff and he was taken into custody.
© Copyright IBTimes 2023. All rights reserved.