Woman In 'Inappropriate' Bikini At Pool Complex Asked To Cover-Up, Felt 'Body-Shamed'
A 26-year-old woman was outraged after a duty manager at a local public pool in New Zealand asked her to "cover up" her "inappropriate" bikini. Yvette Harvie-Salter, 26, slammed the Albany Stadium Pool in Auckland following the incident Saturday.
"So, I just got kicked out of Albany Stadium Pool in the rudest, most unprofessional way. A woman who is supposedly the duty manager today pulled me out of the spa whilst I was happily going about my day and told me that she needed to have a conversation with me in private," Harvie-Salter wrote on Facebook. "Her words were 'it's not a rule at Albany Stadium Pool but all these mums have complained'... Apparently, the bikini I was wearing and have been wearing at the same pool for the past few months is not appropriate."
The duty manager allegedly told her she would have to change into something "more conservative" or face being kicked out of the complex.
"She asked me if I have any other bikinis at home and I do but they're all the same! I bought this bikini from Glassons literally just across the road from the pool, and it's 2019," she said, adding: "She pretty much didn't take a bar up of it and she said 'well you've got to wrap up. You've got to put a towel around you if you are wanting to walk around wearing that bikini'."
Harvie-Salter added: "When I tried to address management to get my money back, they all literally laughed about it, I find that offensive. I have been going to this pool up to three times a week for the past couple of years and they've just lost a valued customer."
In an interview with local media outlet Stuff, the woman said she felt "body shamed" by the duty manager, and was further outraged as other men were wearing "tiny speedos" but they were not told to cover up.
In her Facebook post, Harvie-Salter had tagged Auckland Council Pools and Leisure Citizens Advice Bureau NZ.
Rob McGee, head of active recreation at Auckland Council, told Stuff on Sunday they will issue an apology to the woman and affirmed the handling of the situation was wrong. He also said Harvie-Salter was welcome back at the pool any time.
"On behalf of the lifeguard who spoke to the customer and the team at Albany, I would like to offer a sincere apology to the customer," Mcgee told Stuff. "We are sorry she was made to feel uncomfortable, and the lifeguard who passed on the feedback from other pool users now realises this wasn't the right thing to do."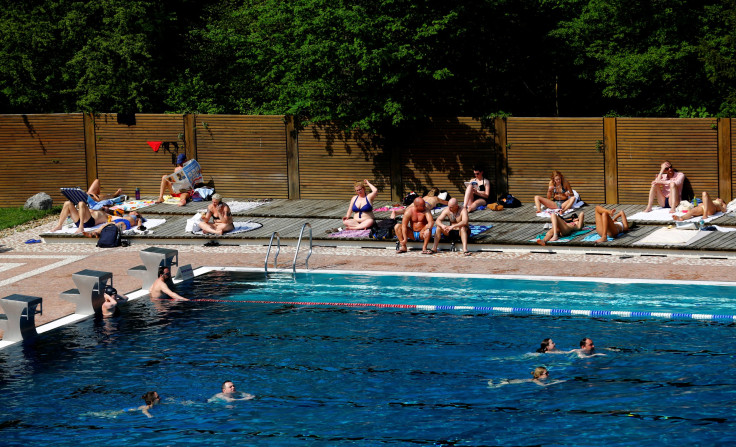 © Copyright IBTimes 2023. All rights reserved.