Woman Killed Her Puppy After Pet Shop Owner Refused Refund
A police investigation was launched Tuesday after a woman threw her three-month-old puppy to death at a pet shop in South Korea's Gangwon province on Saturday.
The owner of the pet shop, surnamed Oh, told police the woman, surnamed Lee, purchased a Maltese puppy from his store Saturday morning and returned seven hours later demanding a refund for it. The woman told the owner the puppy ate its own feces.
Oh turned down her demand and told Lee dogs have a tendency to eat their own feces due to a change in surroundings and that it will stop doing so in a few days. The woman started arguing with Oh and threw the dog at him and the puppy fell to the ground, the Korean Times reported.
Oh said he did not expect Lee to throw the puppy at him and that he couldn't catch it as it was all of a sudden. He then looked after the puppy for a few hours and also fed it. However, the dog started vomiting. Oh took the puppy to a veterinary clinic where it died a few hours later. The veterinarian said the dog died from a brain hemorrhage caused by trauma to its head.
Post the dog's demise, Oh sent a letter to Lee stating, "I will file a complaint against you for animal abuse and defamation."
Lee replied by saying, "You killed the dog ― why are you asking me to take responsibility? I will also bet everything I can."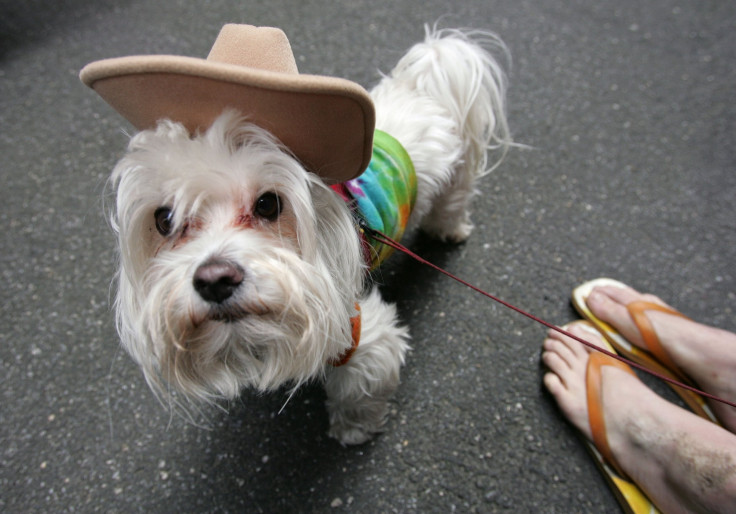 The CCTV footage of the incident was released Tuesday, after which Lee said, "The owner said he could give me a refund but he didn't want to because he was upset (with me), so I threw it out of anger. I didn't know it would actually die. The next day, I calmed down and I sent a lengthy text message, apologizing to the owner and the puppy. I was shocked to hear the puppy has died. I'm very apologetic to the puppy and I'm regretful of my actions. I don't think I could forgive myself. I admit I've done something worthy of criticism. I don't want to blow things up anymore. I will reflect on my actions for the rest of my life and will volunteer at stray dog shelters," All K Pop reported.
The investigation is ongoing and if found guilty of animal cruelty, Lee could face up to two years in prison or fines of up to 20 million won ($17,807).
© Copyright IBTimes 2023. All rights reserved.