Woman Who Bit Off Ex's Testicle For Refusing Threesome To Pay Compensation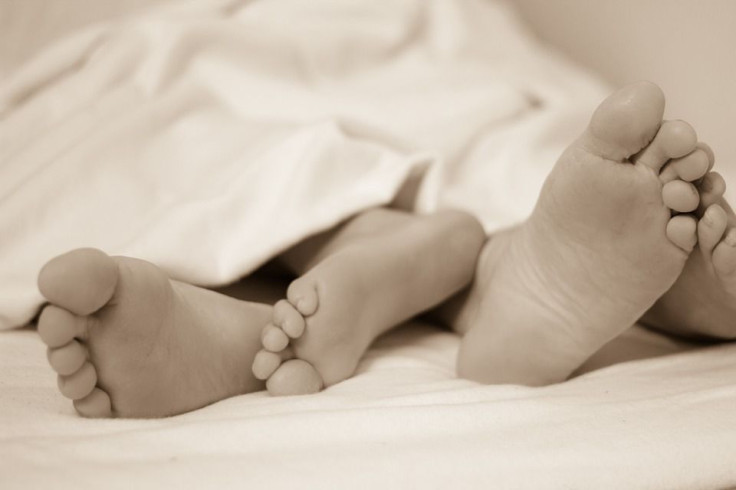 A woman who ripped out her ex-boyfriend's testicle with her teeth after he refused to have a threesome was convicted of assault and ordered to pay the victim a compensation of £500 ($673.80). She was also ordered to stay confined in her home during certain hours of the day, reports said Thursday. The victim had to be hospitalized to have his testicle put back in.
Nunzia del Viscio, 43, of Merchant Crescent, Edinburgh, was placed on a restriction of liberty order and asked to stay home between 10 p.m. to 6 a.m. EST for six months, according to a BBC News report.
Police said they found the woman with blood on her teeth and face after she attacked her former boyfriend in his flat on Lauriston Terrace, Edinburgh, May 22, 2016. They also reportedly found pools of blood on the floor of his bedroom.
The Edinburgh Sheriff Court convicted Viscio of assaulting her ex-boyfriend Marcello Palma, 44, though she told police officers he had hit her and claimed the injury happened while she was acting in self-defense.
Del Viscio said: "As he came to me I bit him. I just remember a noise and blood pouring into my mouth," the BBC reported.
She told the court she had wanted to escape from the victim's flat, but Palma had pushed her onto the floor and allegedly began punching her.
Edinburgh Sheriff Court heard the accused, who was also said to have been drinking and taking drugs, went to Palma's flat with friends after a night out.
Viscio's defense lawyer said she was not likely to offend again or such an incident would not take place, and that alcohol and drugs caused the out-of-character behavior.
According to STV, a Scottish news provider, Palma said Viscio walked into his room naked and demanded a threesome, after the rest of the group — consisting of two other people whom they met at a nightclub, went to bed. When Palma refused to do so, he said she started "destroying" one of the bedrooms, at which point he ordered the woman to leave.
"I took her clothes and threw them at her," he said, STV reported.
"We were insulting each other and she came against me and bit my left testicle. I threw two or three punches and had a finger in her eye to push her away. She drew her head back and my testicle came out," the victim added.
Palma was taken to Edinburgh Royal Infirmary, where his testicle was put back into the scrotum and he was given 15 stitches.
Police said they had found Viscio with injuries on her face and eyes, which Palma said he had caused in an effort to prevent her from biting him. Palma said, "I was trying to stop her biting my testicle."
In a similar incident in February this year, a man had to get his testicles reattached after his girlfriend bit them off his body after they had an argument when she returned late home from church in Botswana, Africa.
© Copyright IBTimes 2023. All rights reserved.