Women Army Ranger Graduates Represent Shift In Army Attitudes, But Military Discrimination Still Rampant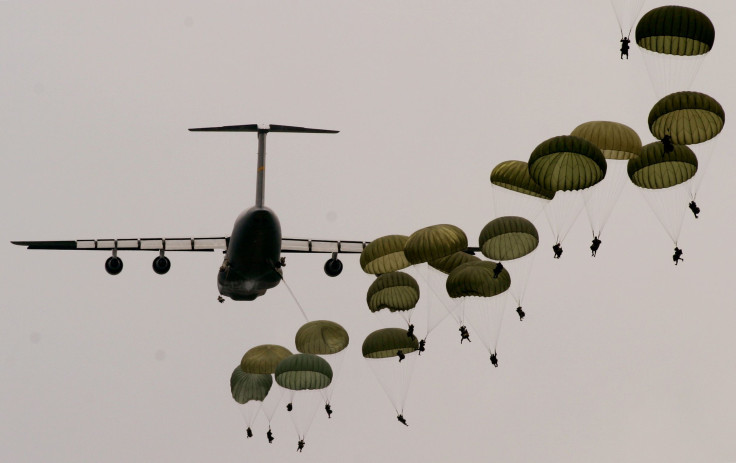 Maye Ralston recalls the sexist jokes, the insidious comments and how her breasts and butt were groped by male military colleagues during her two-year stint in the U.S. Air Force. She spent most of the working day beside men who did not respect her and didn't think she should be in the forces at all. There were only a few days, she said, when she didn't feel like a sexual object.

Nearly 40 years later, Ralston said she feels very little has changed inside the armed services and the gender discrimination she faced is just one of thousands of examples experienced by women who have served and still serve in the U.S. military.
The Army's toughest training school will graduate two women for the first time this week, a symbolic moment in U.S. military history that could signal a major evolution in the Pentagon's policies on gender equality. The groundbreaking Army Ranger training school graduation comes as the Department of Defense is preparing to allow women to apply for combat positions in the military. But for many servicemembers, the changes do not go far enough in ending the military's long-standing practice of discriminating against women, raising questions about how female troops will be integrated into male-dominated combat units.
"The military has always looked for ways to treat women with as much disdain as possible," said Ralston. "If they couldn't find a way to discriminate against us in the workplace because we were good at our jobs, they'd just move on to sexual harassment."
A BRASS CEILING
While the two female officers graduating from the Army's Ranger School, Capt. Kristen Griest and 1st Lt. Shaye Haver, have shown they are capable of passing the toughest training the Army has, women serving in the military will still have no place in the elite 75th Ranger Regiment or in any other official combat role until the Pentagon opens all military jobs to women in January 2016. Even then, some elite Special Forces units will be exempt from that change if it can be proven that women are scientifically incapable of being able to carry out the job.
The combat policy change was first legislated by the Pentagon in 2013 as an attempt to end gender discrimination and bring the military in line with the rest of the federal government. Most Western European militaries took similar steps as long ago as the 1980s.
But women have long found themselves on the outside when it comes to obtaining positions in the U.S. military. While the Army was the first of the forces to open its ranks to women when it allowed nurses to join in 1901, women weren't fully recognized as a part of the forces until the U.S. joined World War II in 1942. The last major change for women came in 1975 when Congress passed laws that allowed the first women to begin training at the Army's West Point academy. Other officer training academies followed that example soon afterward.
Despite the ban, servicewomen have found themselves in combat zones for years. Most recently, U.S. Marine Corps female engagement teams in Afghanistan and Iraq were regularly attached to combat units on the front lines to help search women suspected of being female suicide bombers and smugglers. Women were used instead of men because it's culturally inappropriate for a man to search a women in those countries.

"Women have been on the front line in Afghanistan and Iraq. So you see policymakers in the Pentagon are ready to say, 'We don't see any reasons why women can't be (in certain Special Forces roles),' " said Janine Davidson, a former U.S. Air Force aircraft commander and senior pilot who is now a senior advisor to the Office of the Secretary of Defense and NATO. "This is an important moment and an important week because I see it as reality and perception catching up with each other."
In addition to being able to serve on the front line, the new Pentagon rules will allow women to earn promotions to the highest ranks of the military, in the process getting the salary and pension benefits that come with it. No woman has ever led any branch of the U.S. military, and it was only in 2008 that the Pentagon named the first-ever female four-star general. Without extensive combat experience, women are seldom considered for the top military jobs. Of 38 four-star generals, only three are women.
CULTURE OF GENDER INEQUALITY

While the Pentagon has made big strides in dealing with gender discrimination in recent years, many women veterans such as Ralston are still alarmed by the poor attitudes some men have toward women in the ranks. Despite the military's efforts to reverse this trend, reports of gender discrimination, harassment, sexual assault and rape are on the rise.
A 2014 Pentagon survey found that reports of sexual assault had increased from 5,539 in 2013 to 6,236 in 2014, with women the overwhelming victims. While military top brass say that the increase shows confidence in the reporting mechanisms established by the military, a survey from RAND, a respected Washington-based policy think tank, reported that 62 percent of women in 2013 faced retribution and retaliation when they reported the sexual crimes against them. The report also noted that about 26 percent of women in the military experienced some kind of gender discrimination in 2013.
Rape and sexual harassment in the U.S. military was the focus of the 2012 Academy Award-nominated documentary "The Invisible War." The documentary features interviews with women veterans from across all the branches of armed services who recount their assaults in graphic detail. As a result of the movie, eight women, including two that appeared in the film, filed a lawsuit against military leaders for silencing victims, while allowing rapists to continue in their careers.
Proponents of women serving in the military hope that the success of the two women officers at the Army Ranger training school will help change attitudes toward women. And in some cases, it already has.
"I didn't think that they would physically be able to bear the weight, and I thought they would quit or get hurt, and they have proved me wrong," said Sgt. Maj. Colin Boley, the operations sergeant major for the Airborne and Ranger Training Brigade, during a recent interview with Foreign Policy magazine.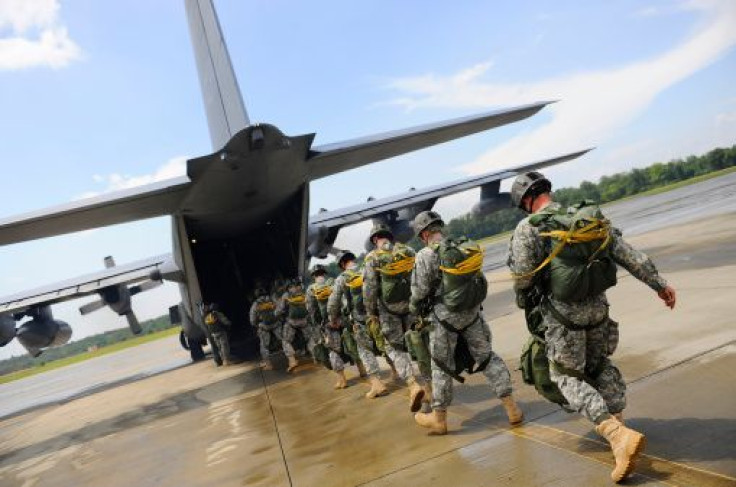 SHOULD WOMEN BE IN COMBAT?
For decades, the argument against women serving alongside men in combat was that they weren't strong or fast enough, too feminine for battle and could end up in sexual or romantic relationships with other soldiers. The Pentagon has found little evidence to back up the claims.
And yet, since former Secretary of Defense Leon Panetta announced in 2013 that combat jobs would be open to women by 2016, there has been no shortage of dissenting views about whether women can serve in the same roles as men.
Tim Abell, a former soldier in the 75th Ranger Regiment who graduated from Ranger school in 1978, said that while the women Ranger graduates are impressive, he doesn't think success in training will translate to the battlefield, leaving questions about whether the men in the ranks will be happy serving alongside women.
"Firstly, if these two female officers made it through and there were no special exceptions and did exactly what the men did, then they deserve that Ranger tab," said Abell. "However, having the tabs and serving on the front line in combat are very different things. Generally, the men I've served with and the current Ranger guys I've spoken to don't believe that women will be able to hack the added physical and mental pressures of real combat. Plus, they don't want to see some female getting shot or captured because that could easily cause all kinds of issues and endanger operational capability. That's perhaps a mind-set that needs to change, but it will take a very long time."

Across the military, training standards for women are generally lower. The U.S Marines, for example, require a male to run 1.5 miles in 13 minutes and 30 seconds, while women are required to run one mile in 10 minutes and 30 seconds.
The basic minimum standard required by the Army Ranger School to make it into the formal training stage states that trainees complete 49 push-ups, 59 sit-ups, a five-mile run in 40 minutes or less, and six chin-ups. By comparison, men in the U.S. Marines are only asked to complete 44 sit-ups.
"The best woman is still no match for the best man, and most of the men she'd be fireman-carrying off the battlefield will be at least 100 lbs. heavier than her with their gear on," wrote Jude Eden, a former U.S. marine that toured Iraq once during four years of service, in a January 2013 opinion piece on the conservative news site WesternJournalism.com. "Women are often great shooters but can't run in 50-80 lbs of gear as long, hard or fast as men. Military training is hard enough on men's bodies; it's harder on women's."
However, Sue Fulton, a graduate of the West Point class of 1980, the first class with women to come through the Army training academy, said the achievement of the two women officers should now end the discussion about whether women are good enough to be in combat.
"We have to view the women graduates from Ranger training school as new information that should be used to educate those doubters and critics," said Fulton. "Yes, there are still going to be many old soldiers who don't know, who haven't seen these women. But they should talk to the Ranger instructors and the Ranger students. When the guys actually see these women perform, their attitudes will change across the force."
© Copyright IBTimes 2023. All rights reserved.
FOLLOW MORE IBT NEWS ON THE BELOW CHANNELS