World Bank Slashes Russia's Economic Forecast, Warns Of Rising Poverty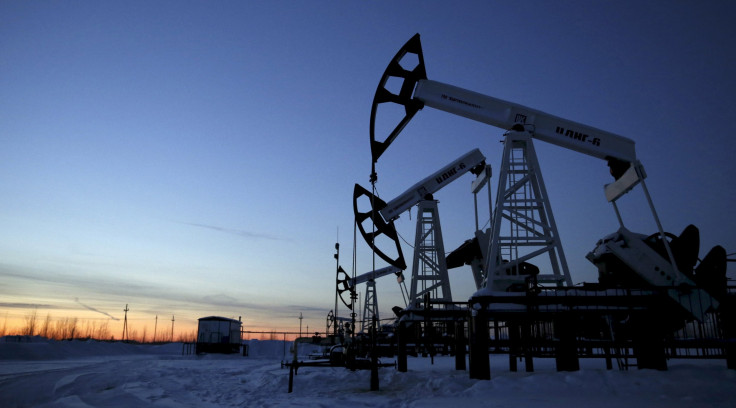 MOSCOW — The World Bank downgraded its 2016 Russian economic forecast Wednesday and said more than 1 million people will fall into poverty as the government curbs expenditure and a squeeze on real incomes continues.
The economy will shrink 1.9 percent this year, with an average oil price of $37 a barrel, the World Bank said — a more severe contraction than the 0.7 percent it predicted six months ago amid expectations of a higher crude price.
"Current projections indicate a long journey to recovery," the World Bank wrote in its twice-yearly Russia Economic Report.
Russia's gross domestic product shrank 3.7 percent last year amid falling commodity prices and Western sanctions on Moscow over the Ukraine crisis. The economic recession is the longest Russia has experienced under President Vladimir Putin, and an attendant fall in living standards has destroyed a narrative of rising prosperity during his 16 years at the top of Russian politics.
Russia Overview | FindTheData
More than 3 million Russians fell into poverty last year, pushing the total number to over 19 million (13.4 percent of the population), its highest level since 2006.
The World Bank predicted another 1.1 million people would cross the poverty threshold this year and that the trend, driven by falling real wages, high inflation and a cash-strapped government, was set to persist through 2017 even if oil prices were higher than expected.
At the end of 2015, people in Russia were classified as in poverty if their monthly income was less than 9,452 rubles ($139).
"Poverty will continue to increase ... this is ending the gains of a whole decade of poverty reduction," Birgit Hansl, the World Bank's Russia economist, said during a presentation of the report Wednesday in Moscow.
The vulnerabilities of Russians to further economic shifts was also demonstrated in a Wednesday study released by Russian investment bank Sberbank CIB that showed more than 40 percent of typical middle-class Russians have no savings.
The current crisis has changed the whole structure of the Russian economy, particularly through changes to consumer behavior, according to the World Bank. Inflation peaked in 2015 at over 20 percent and real wages dropped 9.5 percent over the course of 12 months.
Some senior Russian officials have also acknowledged fundamental changes to the economy, and the apparent unlikelihood of a return to the high growth rates recorded in the early 2000s.
"Our situation is best described using the term 'new reality' — it's not temporary difficulties but a new bearing on which our economy is set to develop," deputy governor of the Central Bank Ksenia Yudaeva said in an interview published Wednesday by Russian newspaper Izvestia.
The International Monetary Fund altered its outlook in January to predict that Russia's economy would contract 1 percent this year.
Russia's Central Bank predicted in March that the economic contraction in 2016 would be between 1.3 percent and 1.5 percent. Economy Minister Alexey Ulyukayev predicted March 24 that the decline in GDP was "bottoming out" and that the economy will return to growth toward the end of 2016.
The World Bank warned that a return to growth was not guaranteed, with threats including the outcome of spending decisions currently being discussed by the government. Lower commodity prices have driven falling government revenues, and Russia's budget deficit rose to 2.4 percent of GDP last year, up from just 0.4 percent of GDP the year before.
Russian businesses were also unable, the World Bank said, to take advantage of current weakness of the ruble to boost exports without a growth in investment and improvements to the overall business climate.
"Risks to Russia's outlook are tilted to the downside," the World Bank said.
© Copyright IBTimes 2023. All rights reserved.
FOLLOW MORE IBT NEWS ON THE BELOW CHANNELS