World Cup 2018: Russia Promotes Doping Minister To Revive National Soccer Team Before Games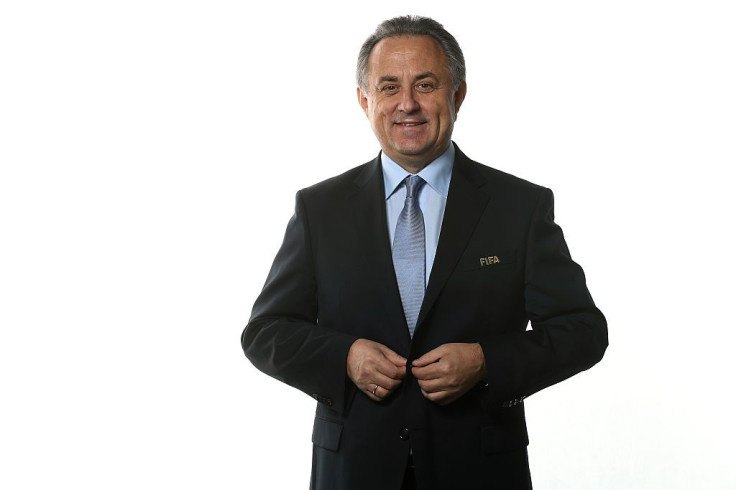 Russian Sports Minister Vitaly Mutko was promoted Wednesday to the newly created position of deputy prime minister, despite allegations of his involvement in a large doping scandal.
Mutko, who is also head of the Russian Football Union (RFU), will now help oversee the country's policies in regards to sports, tourism and youth. Russia is currently preparing to host the 2018 World Cup and is looking to improve a poor performance at the Euro 2016. Mutko oversaw his country's group-stage exit, which came at the hands of a 3-0 loss to Wales, and was reappointed last month, but is "examining the possibility" of stepping down from RFU in light of his new role.
"Some serious structural changes are as yet unforeseen. The Ministry of Sport and the departments which oversee youth politics and tourism will continue their work," Mutko told TASS news agency.
Mutko was also in charge during a national doping scandal that shook Russian sports prior to the 2016 Rio Olympics. Dick Pound, founder of the World Anti-Doping Agency (WADA), called Mutko out directly last year saying it was "not possible" for Mutko to have been unaware of the doping system and that "if he was aware of it, then he was complicit." The International Association of Athletics Federation (IAAF) banned the Russian track team from competing in the Olympics, while the entire Russian Paralympic team was barred.
Mutko denies accusations of his complicity in the conspiracy. Russian President Vladimir Putin placed blame on Mutko's anti-doping adviser, Nataliya Zhelanova, and one of his deputies, Yuri Nagornykh. Both were suspended. Now Mutko has the responsibility of rejuvenating the country's beleaguered sports community and reestablishing good relations with international athletic organizations.
"The World Cup is coming soon... We will consult with the heads of FIFA and UEFA," Mutko told TSS.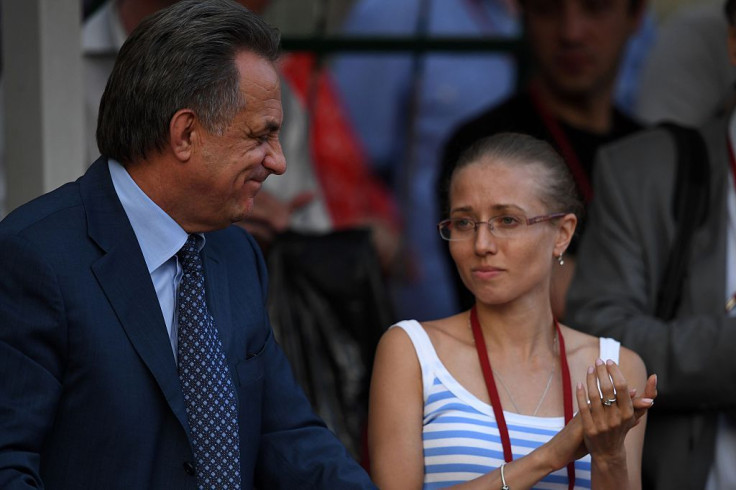 Russian sports have suffered as a result of the fall of the ruble in 2014. The RFU struggled for months to pay former national head coach Fabio Capello, eventually giving up over $35 million to let him go. The new Krestovsky Stadium or "Zenit Arena" in St. Petersburg has already cost over $1 billion. As Mutko assumes his new position, his former deputy and Olympic fencer, Pavel Kolobkov, will take his place as sports minister.
Before entering politics, Mutko was a sailor in St. Petersburg. In 1992, he became deputy mayor of the city as Putin headed the mayor's committee for external relations. The two helped organize the 1994 Goodwill Games, one of the first major sporting events in Russia after the collapse of the Soviet Union.
Once Putin was elected president, Mutko rose from chairman of a local sports club to chair of the sports committee before becoming president Russian Football Federation and most recently Sports Minister in 2008. He was audited by the Russian government for ordering 97 breakfasts during a 20-day stay during the 2010 Winter Olympics in Vancouver, spending $1,499 a night on his hotel room.
© Copyright IBTimes 2023. All rights reserved.