With World Cup Ads, Airbnb Looks To Influence New York's Home-Sharing Laws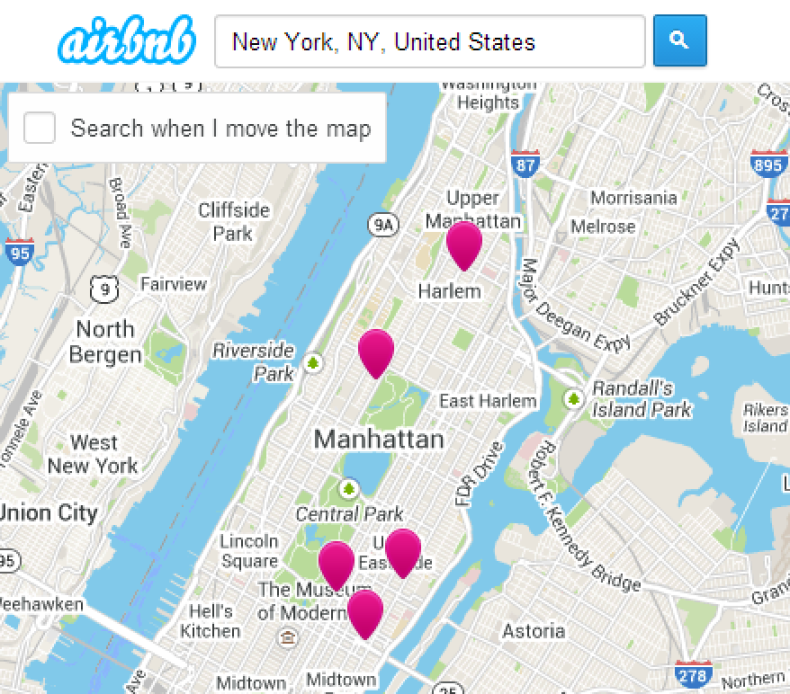 Airbnb is a solution for cash-hungry households throughout New York City. At least that's the story the disruptive home-sharing service is telling New Yorkers in a series of TV ads airing on ESPN throughout the World Cup.
Some landlords, hotels and legislators say the company's business model is not only illegal but a security risk for tenants in multiple-dwelling buildings throughout New York. The state's district attorney subpoenaed Airbnb customer records in May, as it investigates users who it says are violating state law.
Meanwhile, the home-sharing service is taking the offensive in New York, by attempting to shift the conversation away from horror stories about wild sex parties toward hosts like Carol Williams.
Williams says in the 30-second spot that friends told her about Airbnb when she lost her job. In a longer version of the ad, she explains how she, her husband and two sons were able to live off of the income provided by renting her extra space on Airbnb, which even allowed her to go back to school for a master's degree.
"Taking over the world, one pancake at a time" is Williams' catchphrase for her Airbnb profile, as she provides guests with a full breakfast. After her husband's death, she received a number of condolences "all over the world" from former guests.
It's narratives like Williams' that Airbnb is putting front and center in the debate over house-sharing, as the company lobbies for a change in a 2010 New York State law prohibiting apartment dwellers from renting to outsiders for less than 30 days without being present. While Williams' story offers a poignant counter to Airbnb's detractors, it represents one side of home-sharing: those who operate like a classic bread and breakfast. Short-term subletters targeted by the district attorney's office, meanwhile, remain in limbo.