World Cup Protests Reach Rio De Janeiro; Police Use Tear Gas On Demonstrators [PHOTOS]
Protests against the 2014 FIFA World Cup spread to Rio de Janeiro on Sunday, as demonstrators and Brazilian police clashed in the streets ahead of the city's first game of the international soccer tournament.
Police in Rio de Janeiro prevented a group of 150 protesters from reaching Maracanã stadium, where Argentina played Bosnia, Reuters reports. Authorities used tear gas and pepper spray to subdue unruly individuals, while officers on horseback blocked their path to the stadium. A spokesperson declined to comment but noted that the military police were still gathering information on the incident.
Their faces covered in bandannas against the tear gas, the anti-World Cup protesters reportedly held "FIFA go home" signs as they marched. Most are angry that the Brazilian government chose to spend $11 billion on a soccer tournament instead of meeting domestic needs.
"We're seeing tonight the same police brutality we've seen during the past year, and that's why we have to keep protesting," Karen Rodrigues, a 23-year-old student, told the Associated Press.
Meanwhile, a video revealed that a police officer in Rio de Janeiro appeared to fire a live pistol round at protesters on Sunday, the Associated Press reports. Another man, clad in plainclothes but identifying himself as a police officer, allegedly fired a gun into the air.
Authorities have yet to ascertain the video's accuracy. However, Pedro Dantas, a spokesman for the Rio de Janeiro security secretariat, said police would "immediately open an investigation into the incident" if it proved to be true. Later, a statement from the secretariat said protesters had thrown Molotov cocktails at police.
The protest in Rio de Janeiro occurred just days after police confronted hundreds of demonstrators in the streets of São Paulo, Brazil's biggest city. Crowds attempted to block traffic on a highway that leads to Corinthians Arena but were subdued by riot police who used stun grenades, tear gas and rubber bullets.
At least six individuals, including foreign journalists, suffered injuries during the confrontation.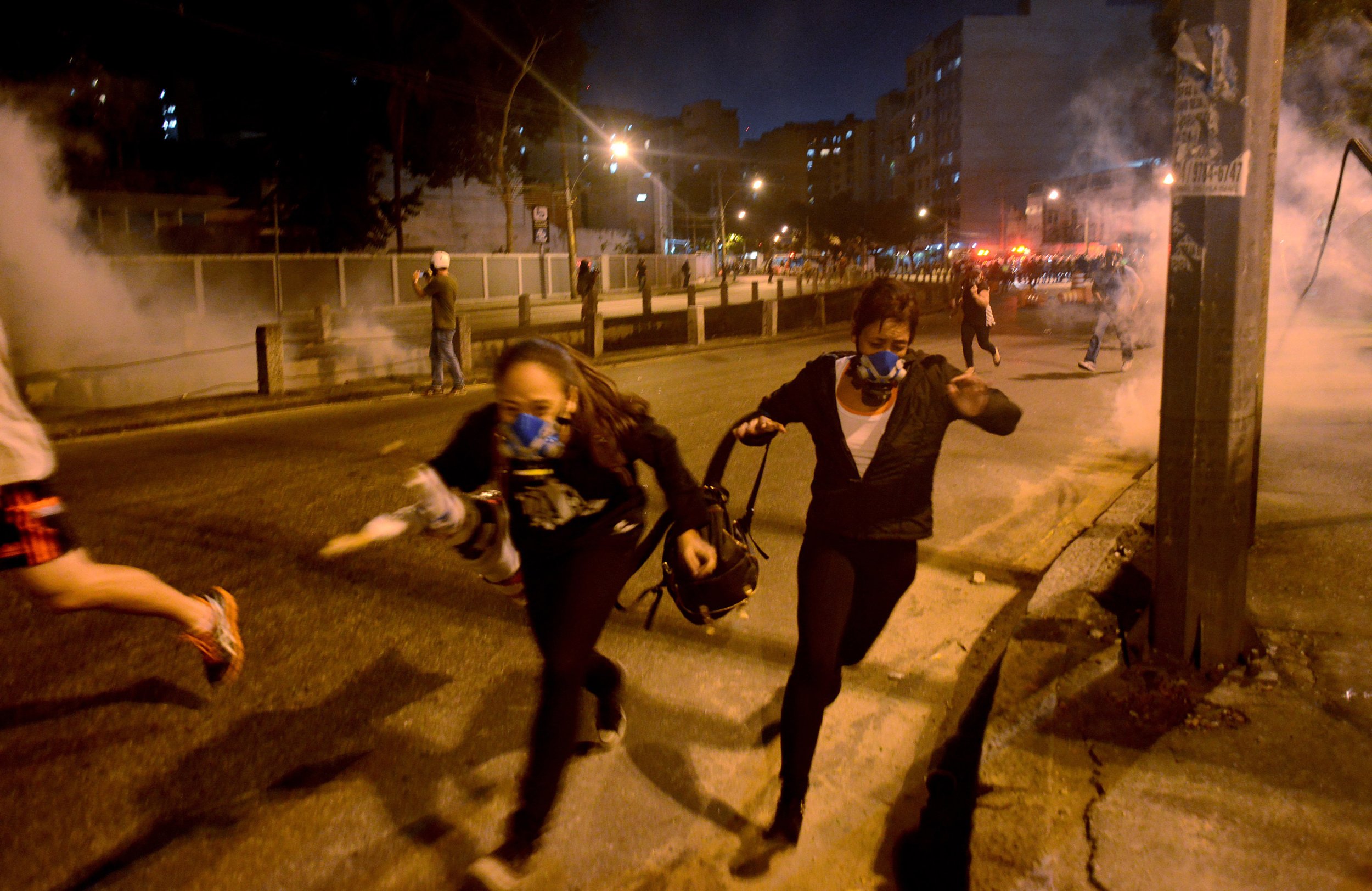 © Copyright IBTimes 2023. All rights reserved.