2014 World Cup Protests, Strikes Continue In Brazil As Tournament Nears [PHOTOS]
Street protests held in opposition to the 2014 FIFA World Cup, as well as an ongoing subway workers' strike, are causing turmoil in Brazil's biggest city just three days before the international soccer tournament begins.
Police in São Paulo, Brazil, used tear gas to disperse protesters on Monday as the subway workers' strike enters its fifth day without a resolution. Despite a court order, the workers voted to continue their strike "indefinitely" on Sunday.
The subway workers' strike and street protests have crippled São Paulo; more than 20 percent of the city remains in gridlock, local newspaper Folha de São Paulo reports. Meanwhile, transit workers and homeless citizens have held similar protests at the city's center.
Brazilian President Dilma Roussef has vowed not to allow street protests to disrupt the World Cup, but the country's citizens are largely dissatisfied with a government that spent an estimated $14 billion on a soccer tournament. A recent poll found that 72 percent of Brazilians are unhappy with their country's situation, while six out of 10 citizens believe the World Cup is bad for the Brazilian economy.
Street demonstrations have plagued Brazil for months, as angry citizens protest the decision to spend so much on the World Cup while leaving myriad domestic issues unresolved. In May, more than 20,000 people affiliated with Movimento dos Trabalhadores Sem-Teto, or Homeless Workers' Movement, took to the streets of São Paulo, disrupting traffic for more than 150 miles.
Meanwhile, Brazil remains unprepared to deal with the influx of an estimated 500,000 tourists who will arrive in the country for the World Cup. Airports and stadiums in several of Brazil's 12 host cities remain unfinished, while droughts have placed a significant strain on the country's power grid. As dissent mounts, many people now believe that Brazil's World Cup will be a disaster.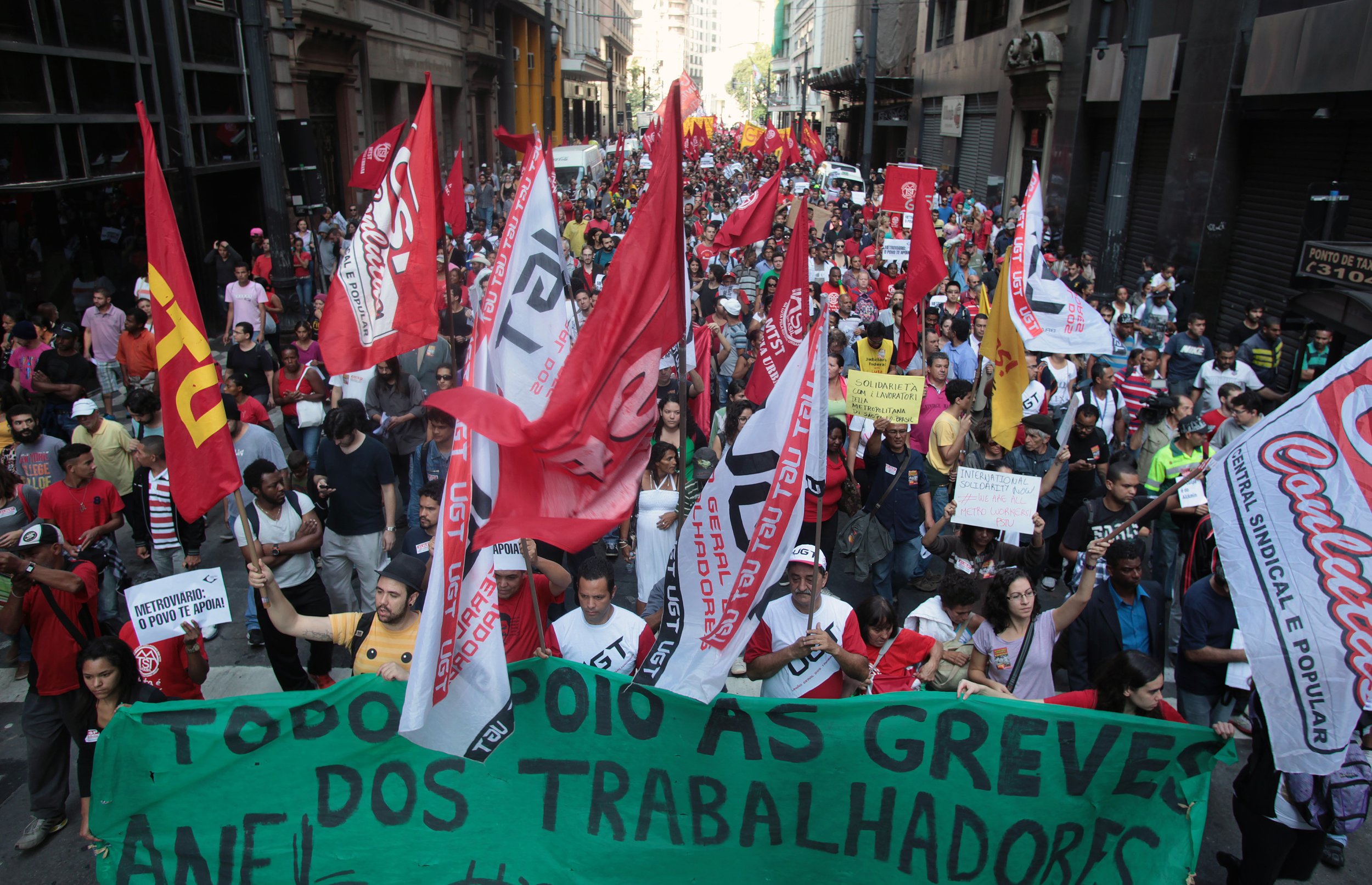 © Copyright IBTimes 2023. All rights reserved.
FOLLOW MORE IBT NEWS ON THE BELOW CHANNELS