World Diabetes Day Theme 2020: Theme, Significance, Quotes And More
KEY POINTS
Diabetes patients often seek initial assessments from nurses
There are 27.9 million nurses worldwide but only 19.3 million are professionally trained
WHO said there should be 8% yearly growth in the number of nurses worldwide
World Diabetes Day is observed on Nov. 14 every year and this year's theme is "The Nurse and Diabetes," which focuses on recognizing the vital role of nurses in dealing with diabetes patients.
The International Diabetes Federation (IDF) aims to put the spotlight on the crucial role that nurses play in taking care of patients suffering from diabetes. Nurses are the frontliners in managing the condition as patients often seek initial assessments from them.
To date, nurses account for 59% of health professionals. There are 27.9 million nurses worldwide but only 19.3 million are professionally trained. In 2018, the world was already short of 5.9 million nurses and 89% of that shortage was in low-and-middle-income countries.
To address the rising diabetes cases and deaths, the World Health Organization said there should be an 8% yearly growth in the number of nurses worldwide. The IDF, therefore, calls for countries to educate and train more nurses.
"Healthcare providers and governments must therefore recognize the importance of investing in education and training. With the right expertise, nurses can make the difference for people affected by diabetes," IDF said in a press release.
"On behalf of people living with, and affected by diabetes, IDF is requesting national governments to recognize and advance the role of nurses in diabetes care," the organization added.
WHO estimates that diabetes affects 6% of the world's population. From 1980, the number of diabetic patients has jumped four-fold.
According to The Lancet, 463 million people suffer from the condition as of 2020 while 4.2 million died due to the disease. Of those who are still battling the disease, 80% are from low-income and middle-income countries.
China, India, Brazil, Mexico, Indonesia, Egypt, Pakistan, Bangladesh, Turkey, and Thailand account for 217 million diabetes patients, which accounts for 50% of cases worldwide. The Lancet reported 3.2 million of these patients could die in three years if they don't receive the treatment and care they need.
Diabetes not only affects adults. People aged between four and 10 years could suffer from cardiovascular disease, kidney disease, and cancer due to diabetes complications. In the year 2017, 14,466 patients of 25 years of age and below died of the condition.
Here are some World Diabetes Day Sayings:
1- "Diabetes taught me discipline." -Sonia Sotomayor
2- "I was determined to share my positive approach and not let diabetes stand in the way of enjoying my life." -Paula Deen
3- "Life is not over because you have diabetes. Make the most of what you have, be grateful." -Dale Evans
4- "Diabetes is a great example whereby, giving the patient the tools, you can manage yourself very well." - Clayton M. Christensen
5- "People take ownership of sickness and disease by saying things like MY high blood pressure MY diabetes, MY heart disease, MY depression, MY! MY! MY! Don't own it because it doesn't belong to you!" -Stella Payton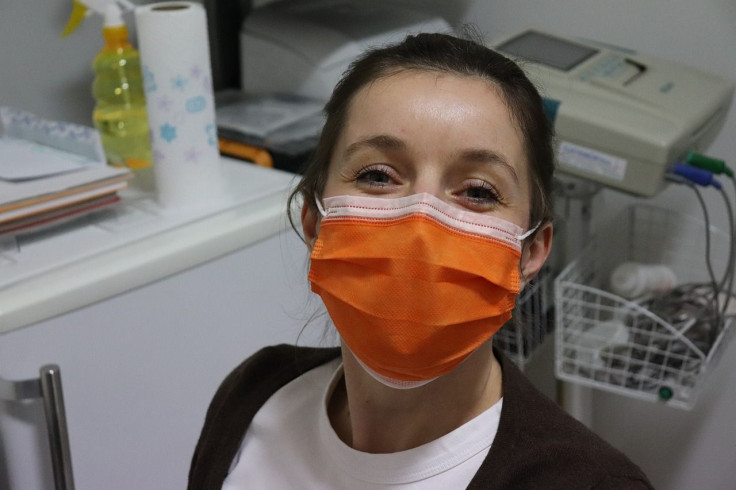 © Copyright IBTimes 2023. All rights reserved.