World Food Day: History, Significance And Hunger Awareness Quotes
Founded by Food and Agriculture Organisation (FAO), World Food Day is celebrated annually on Oct. 16 with an aim to raise awareness about the importance of food and nutrition and eradicate hunger across the world.
The day, which was first observed in 1945 to promote food security across the globe, is now celebrated in over 150 countries.
The theme for this year's celebration is "Safe Food Now For A Healthier Tomorrow," which stresses the immediate and long-term advantages of consuming safe and healthy food.
On this occasion, here are a few thought-provoking quotes that will inspire people to feed the hungry. (Courtesy: Quotabulary and Borgen Magazine)
"Hunger is not a problem. It is an obscenity. How wonderful it is that nobody need wait a single moment before starting to improve the world." - Anne Frank
"One of the greatest feelings in the world is knowing that we as individuals can make a difference. Ending hunger in America is a goal that is literally within our grasp." - Jeff Bridges
"At the end of life we will not be judged by how many diplomas we have received, how much money we have made, how many great things we have done. We will be judged by I was hungry, and you gave me something to eat, I was naked and you clothed me. I was homeless, and you took me in." - Mother Teresa
"There's enough on this planet for everyone's needs but not for everyone's greed." - Mohandas Gandhi
"We know that a peaceful world cannot long exist, one-third rich and two-thirds hungry." - Jimmy Carter
"If you want to eliminate hunger, everybody has to be involved." - Bono
"The war against hunger is truly mankind's war of liberation." - John F. Kennedy
"In this country that grows more food than any other nation on this earth, it is unthinkable that any child should go hungry." - Sela Ward
"There are genuinely sufficient resources in the world to ensure that no one, nowhere, at no time, should go hungry." - Ed Asner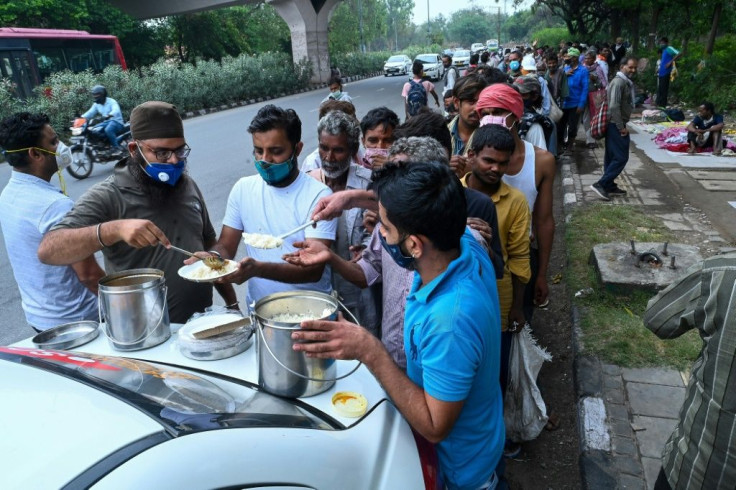 © Copyright IBTimes 2022. All rights reserved.
FOLLOW MORE IBT NEWS ON THE BELOW CHANNELS