World leaders, as US diplomats see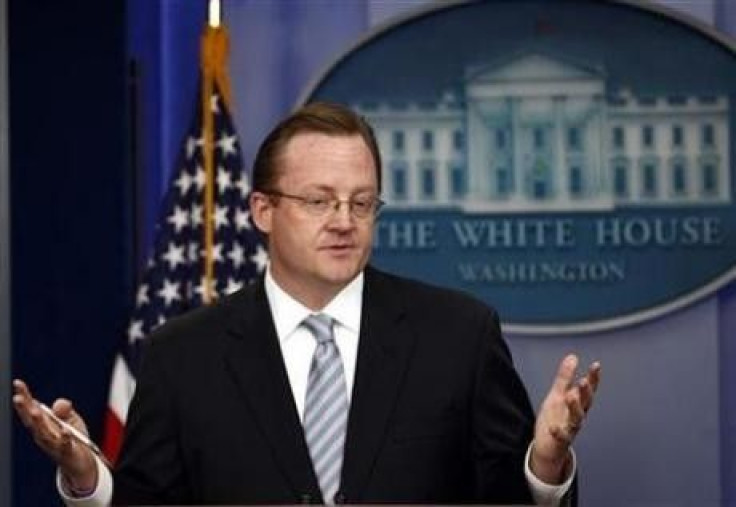 No autobiography of any leader will reveal the personal details the way the U.S. envoys across the globe would have done in their dispatches to the headquarters. Some of them are interesting, some are well-known and some are intriguing. For the first time, the public has gained a rare insight into some personal lives of these world leaders.
North Korean leader Kim Jong-il is not alone when it comes to avoiding flying. He's got a friend in Moammar Qadafi of Libya, whose staff avoid long distance travel by air over water.
Here are some leaders as perceived by Amercian diplomats, according to leaked documents by Wikileaks:
* North Korean leader Kom Jong-il is a flabby old chap who had suffered a stroke and physical and psychological trauma after that.
* Libyan leader Moammar Gaddafi who cannot climb more than the first floor prefers not to stay above the first floor in any hotel. He is strange and was always found accompanied by a voluptuous blonde Ukranian 'nurse', said a note.
* Afghan President Hamid Karzai was described as an extremely weak man who did not listen to facts but was instead easily swayed by anyone who came to report even the most bizarre stories or plots against him.
* French President Nicholas Sarkozy was described in one cable as thin-skinned and authoritarian personal style often rebuking his team and even the prime minister. He was labeled as an emperor with no clothes, in one of the cables.
* Moscow Embassy in 2008 reported about the relationship between Russian President Dimitry Medvedev and Prime Minister Vladimir Putin that Medvedev plays Robin to Putin's Batman.
* Italian Prime Minister Silvio Berlusconi was described as feckless, vain and ineffective as a modern European leader, in one Rome despatch. Another cable promptly reported on his frequent late nights and penchant for partying hard.
* The German Chancellor Angela Merkel was "risk averse and rarely creative" says a 2008 cable message. German Foreign Minister Guido Westerwelle was found "short on substance," in another document.
* Italian Prime Minister Silvio Berlusconi was described as freckless, vain, and ineffective as a modern Europen leader by U.S. envoy Elizabeth Dibble in one document while his relationship with Russian Prime Minister Vladimir Putin was found shadowy in another instance. Clinton wanted the envoys in the two nations to watch out for any business and personal dealings between the two.
* Ambassador Christopher Dell writes from Harare on Zimbabwean leader Robert Mugabe that he is fundamentally hampered by several factors: his ego and belief in his own infallibility.
* Iran President Mahmoud Ahmadinejad was Like Hitler says a message.
© Copyright IBTimes 2023. All rights reserved.
FOLLOW MORE IBT NEWS ON THE BELOW CHANNELS