World Press Freedom Day 2018: 10 Quotes To Celebrate Free Speech
World Press Freedom Day is marked on May 3 to celebrate the fundamental principles of press freedom and free speech. The day was proclaimed by the U.N. General Assembly in December 1993, following the recommendation of UNESCO's General Conference.
"On World Press Freedom Day 2018, I call on governments to strengthen press freedom, and to protect journalists. Promoting a free press is standing up for our right to truth," António Guterres, U.N. secretary-general said.
This year's theme is "Keeping Power in Check: Media, Justice and The Rule of Law." The celebration "highlights the importance of an enabling legal environment for press freedom, and gives special attention to the role of an independent judiciary in ensuring legal guarantees for press freedom and the prosecution of crimes against journalists," according to the U.N. website.
Below are some quotes to celebrate this day, courtesy Brainy Quotes and Good Reads.
1. "Freedom of the Press, if it means anything at all, means the freedom to criticize and oppose." — George Orwell
2. "When the public's right to know is threatened, and when the rights of free speech and free press are at risk, all of the other liberties we hold dear are endangered." — Christopher Dodd
3. "You can't pick and choose which types of freedom you want to defend. You must defend all of it or be against all of it." — Scott Howard Phillips
4. "A free press can, of course, be good or bad, but, most certainly without freedom, the press will never be anything but bad." — Albert Camus
5. "The image of the journalist as wallflower at the orgy has been replaced by the journalist as the life of the party." — Nora Ephron
6. "We journalists love writing about eccentrics. We hate writing about impenetrable, boring people. It makes us look bad: the duller the interviewee, the duller the prose. If you want to get away with wielding true, malevolent power, be boring." — Jon Ronson
7. "What I'm thinking about more and more these days is simply the importance of transparency, and Jefferson's saying that he'd rather have a free press without a government than a government without a free press." — Esther Dyson
8. "I'm very much in support of the free press, but the free press ought to be educational and informative. And I believe they have fallen down recently on that." — Samuel Dash
9. "Whoever controls the media, controls the mind." — Jim Morrison
10. "Freedom is never voluntarily given by the oppressor; it must be demanded by the oppressed." — Martin Luther King, Jr.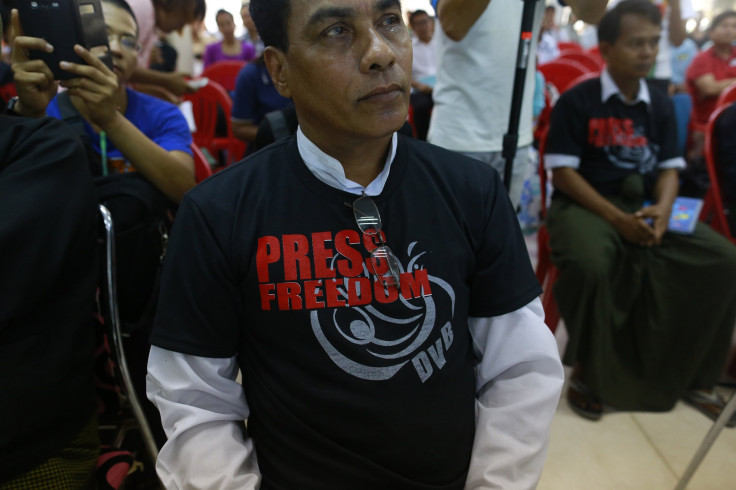 © Copyright IBTimes 2023. All rights reserved.
FOLLOW MORE IBT NEWS ON THE BELOW CHANNELS