World's Biggest Christmas Tree Display? UK Church Breaks Its Own Record By Hosting 1,378 Specimens In 2016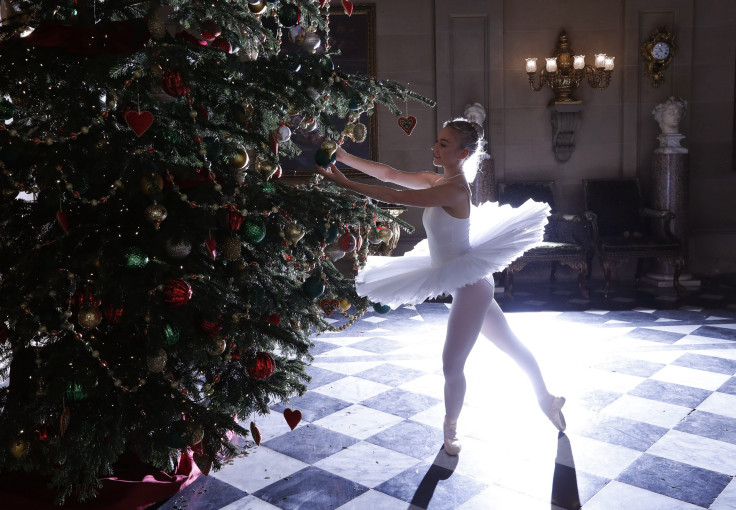 A church in the United Kingdom broke its own record for the most number of Christmas trees by hosting 1,378 specimens this year.
During the Christmas tree festival last year, St. Mary's in Melton Mowbray, Leicestershire, boasted of 1,254 trees, up from 916 trees in the previous year. This year, the church has again surpassed the existing record by adding 124 specimens, BBC reported.
Festival organizer Ian Neal reportedly said the festival started 14 years ago at the church with just 100 trees. People from all across the country come to see the large display of trees that are created by schools, charities, community groups, businesses and individuals. The display is also carrying a tree from across the Atlantic Ocean, originating from the United States.
The trees, however, are not all real. The festival has a tree made of miniature beds and another with a rotating ladder and twisted metal. A Victorian-themed tree has also been garnering a lot of attention with locals dressed as Queen Victoria and her husband Prince Albert adding a touch of 19th century royalty to the festival.
"We've got a lot more artificial trees [than previously] but there's a lot of intrigue really. A roofing company made a tree totally out of their materials," Neal told BBC.
This year, the festival also has a tree dedicated to the people of Aleppo in Syria, which has been under siege with the ongoing civil war in the country. The tree has been left undecorated as a mark of solemn solidarity with the people of the war-torn country.
Last year, the Christmas tree festival raised 20,000 pounds (over $25,000) for charity and this year the money raised will go to Home-Start — one of the leading family support charities in the U.K. — and toward the restoration of the church that will take most of 2017.
Thousands of people have been flocking the church to view the specimens on display since the festival started Saturday. Many more are expected to visit until Tuesday, which is when the event closes.
© Copyright IBTimes 2023. All rights reserved.