Christmas In New York: Top 11 Things To Do In NYC During The 2016 Holiday Season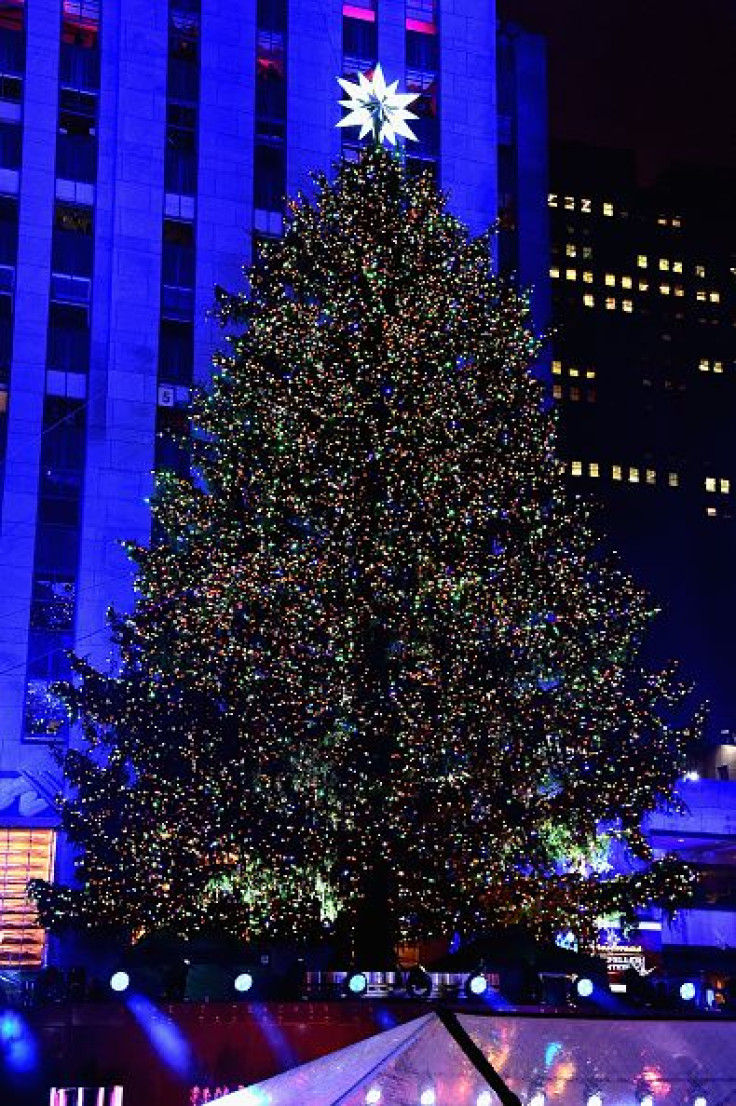 It's is that time of year again where everyone gets in the holiday spirit because the countdown to Christmas has begun. Although there is plenty of shopping to do and plans to be made, it is important that time is taken to actually enjoy the holiday season. In New York City, there are several ways to celebrate the holidays. Before closing the book on 2016 and starting over in the new year, check out the many ways you can end it with a smile.
1. Holiday Window Display
Between Saks Fifth Avenue, Bergdorf Goodman, Bloomingdales, Macy's Herald Square among several other department stores, there are several holiday window displays to check out while in New York City that offers a variety of themes during the holiday season.
Located between 34th Street up to 60th Street, New York, NY
2. The Rockettes
Check out the long-running show that features the famous high leg kicks and creatively festive costumes. Those who would like to experience The Rockettes even further can purchase special packages that range from Rockettes dance classes to backstage tours of Radio City Music Hall.
Located at 1260 Avenue of the Americas, New York, NY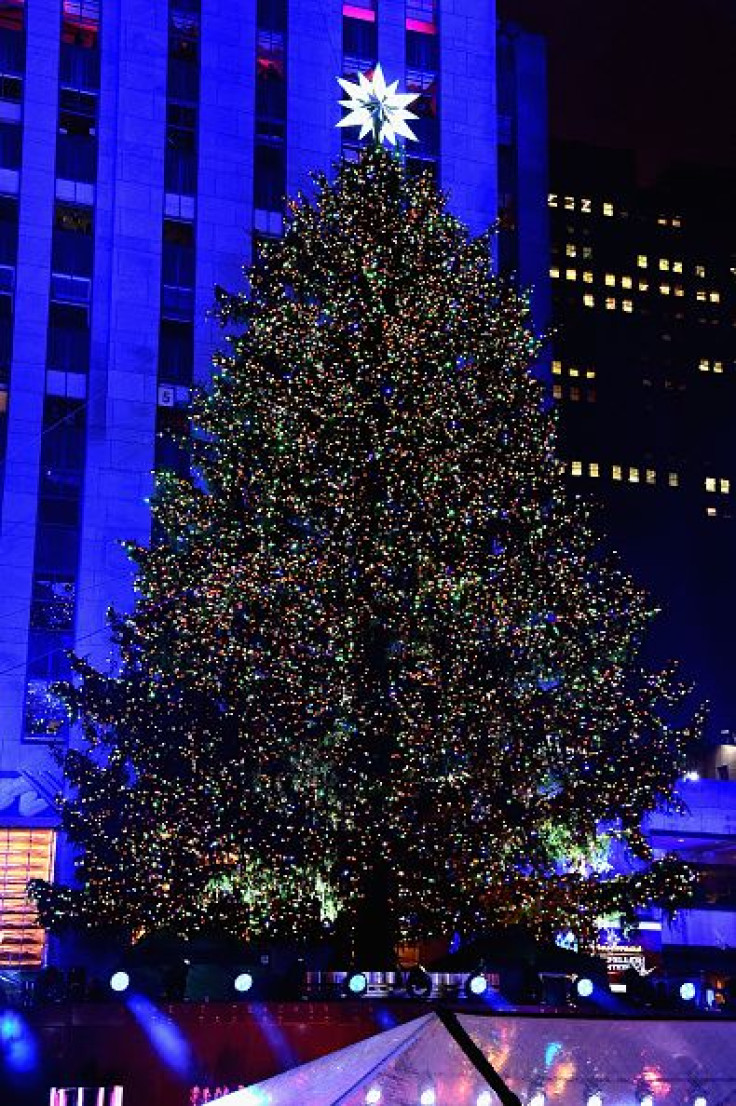 3. Rockefeller Center Christmas Tree
The beautifully decorated tree will be lit from 5:30 a.m. to 11:30 p.m. every day with exception of Christmas Day during which time it will be lit for the entire day. Locals and tourist have until Jan. 7, 2017 to see the 14-ton, 94-foot tall Norway spruce tree covered in 50,000 multicolored lights.
Located at 30 Rockefeller Plaza, New York, NY
4. Union Square Market
In need of a unique gift for the holiday season? The Union Square Market has eye-catching, handmade items that are sure to make the perfect Christmas gift for those with eclectic taste. The market also has some new features including a warming station and live music.
Located at 14th St & Union Square West, New York, NY
5. Rockefeller Center Skating Rink
Those who can't get enough of the Rockefeller Center Christmas tree should head to the skating rink. While there, visitors can glide on ice while skating at the base of the elegantly decorated tree.
Located at Rockefeller Center, 600 5th Ave, New York, NY
6. The Empire State Building
During the holiday season, the Empire State Building will be lit for several occasion in celebration of Christmas, Hanukkah, New Year's Eve and more events. Those who choose to step inside of the building will have the opportunity to purchase tickets to the observation deck where they can get a view the city.
Located at 350 5th Ave, New York, NY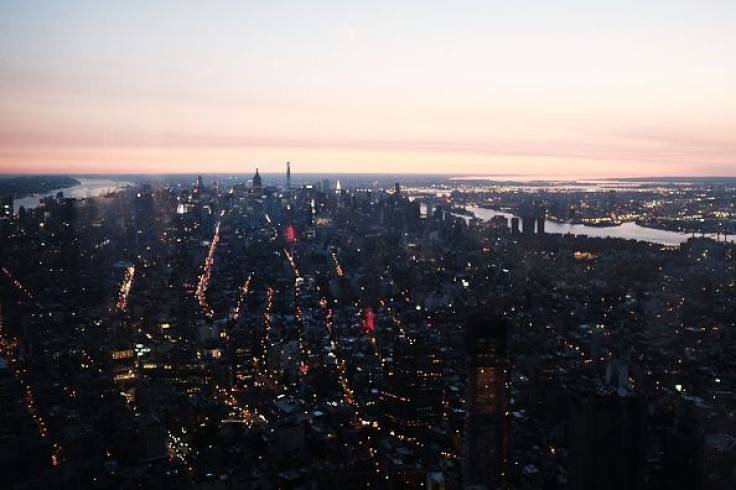 7. One World Observatory
Another way to get a view of the brightly lit city is by heading over to the main observatory deck at the World Trade Center, located on the 100th floor. Visitors are offered the opportunity to look across the city in every direction. While there, they can glance at the surrounding waters as they scope out New Jersey, Brooklyn and Manhattan.
Located at 285 Fulton Street, New York, NY
8. Christmas Village
The Christmas Village offers a walk-through exhibit with themed decorations featuring people, animal, elves and more dressed up in holiday attire. After viewing the exhibit, head upstairs to the gift shop where there are hundreds of ornaments to choose from, guests can even get them personalized for a loved one or themselves.
Located at 530 5th Ave, New York, NY
9. Molly's Pub
Although Rolf's Restaurant & Pub has great holiday decorations, Molly's Pub is a nice alternative spot not too far from the typically crowded bar. The cozy Irish establishment is covered with plenty of Christmas themed decorations and has a tasty menu that features a variety of items including burgers and fish and chips.
Located at 287 3rd Avenue, New York, NY
10. Breakfast with Santa Claus
Wake the kids and treat them to breakfast with Santa Claus. The Rock Center Cafe and The Sea Grill are offering visitors the opportunity to spend some time with old St. Nick. While The Rock Center Cafe features a throne room where children can gather to meet Santa, The Sea Grill has the jolly fellow come to you. Both restaurant packages include admission to the skating rink.
The Sea Grill is located at 19 W 49th Street, New York, NY
The Rock Cafe is located at 20 w 50th Street, New York, NY
11. Bryant Park Winter Village
Those who own ice skates can skate for free at Bryant Park's 17,000 square foot ice rink, individuals who don't will pay $20 to rent skates. However, visitors not interested in hitting the ice can walk around to explore the winter village that has more than 125 food vendors and shopping kiosks. The village will stay open through Jan. 2, 2017.
Located at 41 W 40th St between Sixth and Fifth Avenues
© Copyright IBTimes 2023. All rights reserved.
FOLLOW MORE IBT NEWS ON THE BELOW CHANNELS