World's First 'Invisible' Skyscraper, Tower Infinity, To Rise Next To Korea's Incheon Airport
If you've grown blasé with the global race to build the biggest, tallest and largest everything, here's something new to wrap your head around. The South Korean government has just given its official seal of approval to U.S.-based GDS Architects to build what it says will be the world's first "invisible" skyscraper.
Yes, you read that right. And no, the tower will not actually be invisible.
Backed by Korea Land & Housing Corporation, a state-owned public housing developer, Tower Infinity will rise 450 meters (1,476 feet) above Incheon, Korea, near Seoul's international airport -- an ironic choice for a so-called "invisible tower."
It's slated to have the world's third-highest observation deck and act as the centerpiece of a new development project aimed at tourists. The tower itself is expected to be the world's sixth largest upon completion, behind the Tokyo SkyTree, Guangzhou's Canton Tower, Toronto's CN Tower, Moscow's Ostankino Tower and Shanghai's Oriental Pearl. Tower Infinity will reportedly contain food and beverage outlets, wedding facilities, a movie theater, a water park and even a roller coaster.
Of course, its "invisibility" is its main selling point, though the term "camouflage" is perhaps more appropriate. Designers say they will make the tower "disappear" with a sate-of-the-art LED façade system that creates a reflective skin on which optical cameras will send real-time images of the surrounding sky. Essentially, the building will stitch itself into the vista.
"Instead of symbolizing prominence as another of the world's tallest and best towers, our solution aims to provide the world's first invisible tower, showcasing innovative Korean technology while encouraging more global narrative in the process," explained GDS Principal Charles Wee. "We are elated that many years of design, testing and coordination have led us to that all important step of beginning the building process."
Wee said he looked forward to showing the world "a completely new model for what it means to be an observation tower." When the world will see that model, however, remains to be seen, as the company has not yet released a timetable for construction.
GDS Architects, in collaboration with Samoo Architects and A&U, was awarded first prize in a national design competition sponsored by Korea Land & Housing Corporation in 2011 to provide the engineering services for the observation tower, which it says is poised to become Korea's national landmark. Additionally, the firm won the original International Idea Competition in 2008, emerging from a field of 146 entries from 46 countries.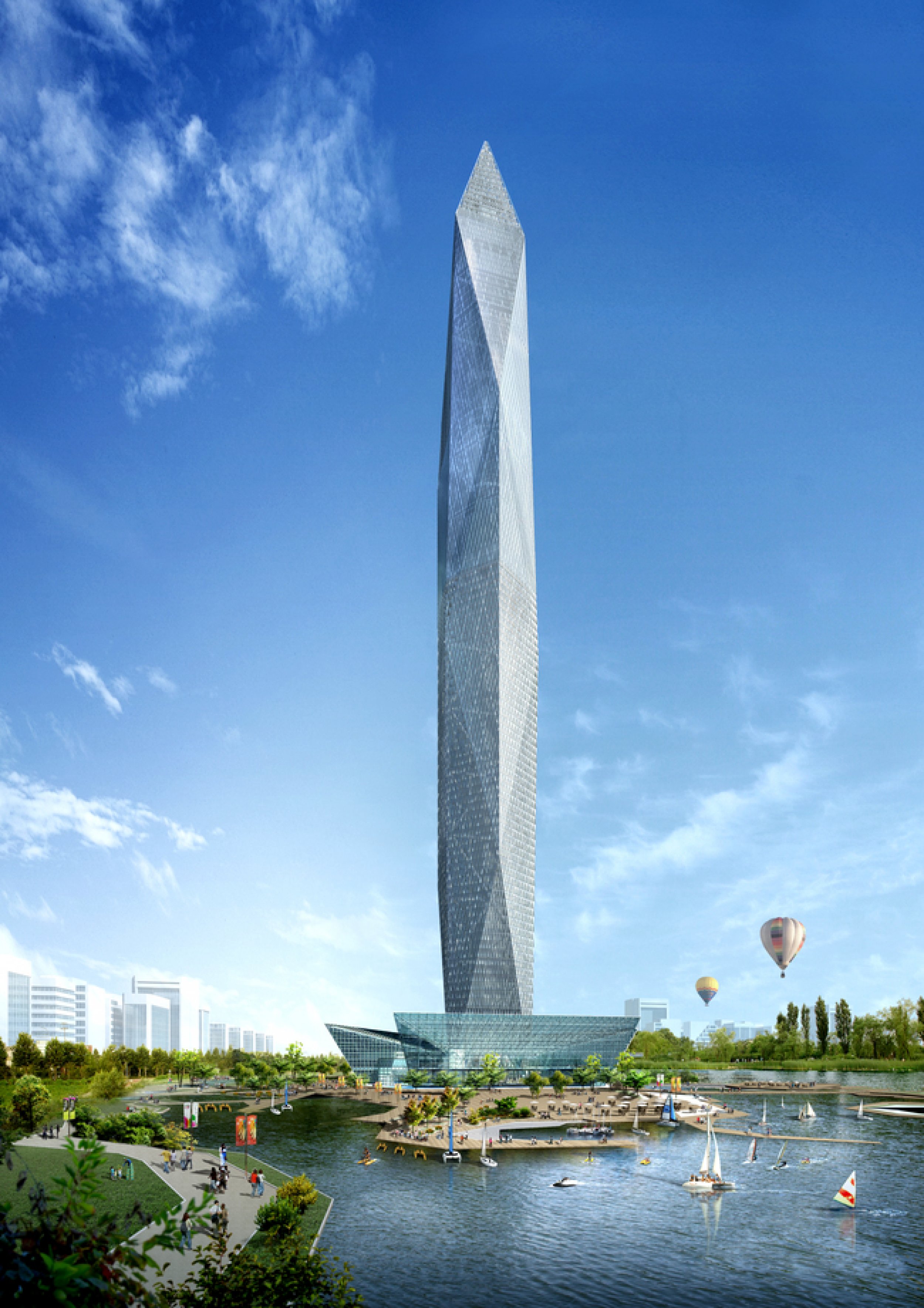 © Copyright IBTimes 2023. All rights reserved.