World's Largest Animal Cloning Facility To Be Built In Tianjin, China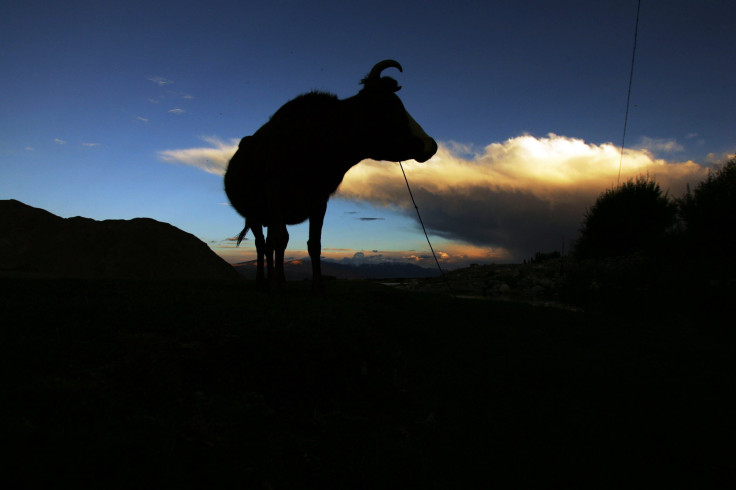 A Chinese-Korean joint venture aiming to build the world's largest animal cloning center will commence operations in the Chinese coastal city of Tianjin in the first half of 2016. The 200 million yuan ($31.3 million) facility eventually aims to produce up to one million cloned calves a year, as well as dogs and critically endangered species.
The cloning center is being built jointly by Sinica, a subsidiary of Wuxi-based Boyalife Group, which focuses on stem cell research and regenerative medicine; Peking University's Institute of Molecular Medicine; the Tianjin International Joint Academy of Biomedicine; and South Korea's Sooam Biotech Research Foundation, which is headed by Hwang Woo-suk, a scientist whose reputation took a hit in 2006 after he faked findings in a major stem cell study.
"We are going [down] a path that no one has ever travelled," Xu Xiaochun, CEO of BoyaLife, which signed an agreement with the Tianjin Economic-Technological Development Area -- a government-sponsored business development park -- told the Guardian. "We are building something that has not existed in the past."
In a statement released Monday, the BoyaLife group said that it initially hopes to produce 100,000 cow embryos "to produce enough beef cattle to meet market demand." Eventually, the company hopes to supply up to 5 percent of the premium cattle slaughtered in China.
According to a recent report, China has quadrupled its meat consumption since 1971, and more than doubled it since 1991. Between 1996 and 2014, China's beef market grew 4.8 percent, demand for pork increased 3.5 percent while that for poultry rose 3.4 percent.
"An additional 2.2 million tonnes [of beef] will be needed [in China] by 2025, and imports will play an important role in filling the supply gap," Rabobank said, in a report released in June.
In addition to cloning livestock to feed China's burgeoning demand for meat, the Tianjin facility also aims to clone racehorses, sniffer and pet dogs, and also help rescue endangered species from the brink of extinction.
"This is going to change our world and our lives," Xu told the Guardian. "It is going to make our life better."
Chinese scientists have been cloning sheep, cattle and pigs since 2000, and the country's first commercial cloning company -- a joint venture between Boyalife and Sooam Biotech -- was established in September 2014 in Shandong province, where it cloned three pure-blooded Tibetan mastiff puppies.
Another Chinese company, Beijing Genomic Institute, runs a cloning facility in Shenzhen that produces up to 500 cloned pigs a year, according to a 2014 BBC report.
© Copyright IBTimes 2023. All rights reserved.